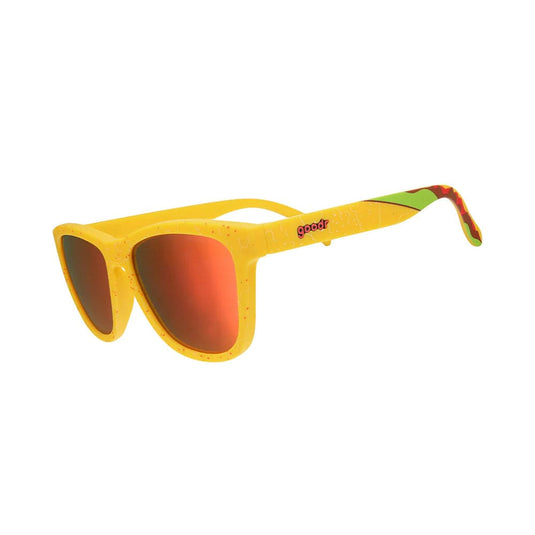 LIMITED EDITION: IT'S STILL TUESDAY SOMEWHERE

Classic shape with new levels of style and performance. We designed these shades to look good and fit comfortably on your face whether you're chowing down on Taco Tuesday or taking those tacos to-go on a hike.

EVERYBODY LOVES TACO TUESDAY, BUT WHY IS IT JUST ONE DAY?

You love Tuesdays... because tacos.

You love goodr sunnies... because you have great taste.

At goodr we say IT'S STILL TUESDAY SOMEHERE!

Introducing a new pair of sunnies!

Celebrating TACO DAY!

Which is EVERYDAY.

Hot sauce not included.