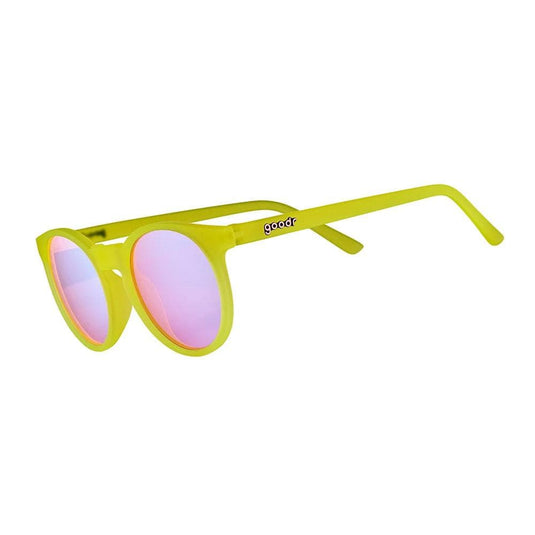 Fade-er-ade encourages you to celebrate wins, birdies, flamingos, and finding golf sunglasses that make you look as cool as you feel on the inside. Which is pretty flocking cool. (So cool you can use the phrase "pretty flocking cool" and people think it's cool.)

OUR FIRST CIRCLE GS WITH FLAMINGO EYE TECHNOLOGY

Introducing the new Circle Gs! We designed these shades to look good and fit comfortably on your face whether you're putting in your backyard or sipping a nitro cold brew.

NO SLIP

We use special grip coating to construct our frame to help eliminate slippage when sweating.

NO BOUNCE

Our frame is snug and light-weight, with a comfortable fit to prevent bouncing while running.

ALL POLARIZED

Glare-reducing, polarized lenses and UV400 protection that blocks those harmful UVA and UVB rays, because you deserve the best.

ALL HIPSTER/INFLUENCER/DYSTOPIAN FUTURE REBEL

Whatever persona you're channeling, we guarantee no one wearing Circle G goodrs has ever been mistaken for not being cool. Or dope. Or whatever the lit people are saying these days.