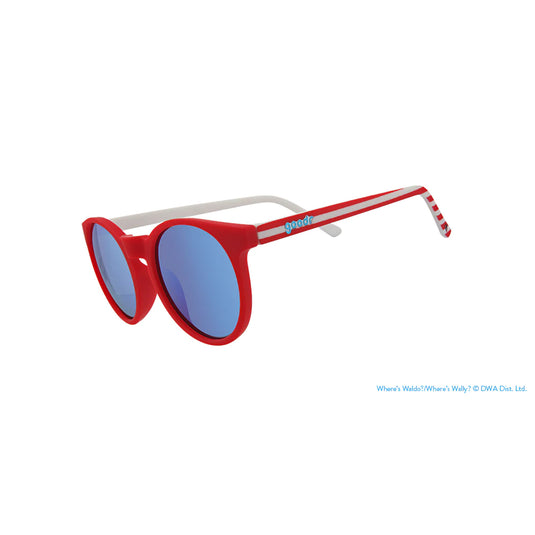 Sure, you can FIND Waldo. But do you really SEE Waldo? Rock these new Where's Waldo? sunnies and see the world through HIS eyes. Suddenly, he doesn't seem so lost, does he?
Best for Road, Trail, or Avocado Toast Runs
For Regular Heads
Reflective Lenses
HE'S NOT LOST
---
He's just wandering. And not all who wander are lost.

But can people find YOU?

You're hard to miss in these 'Can You See Me Now', Waldo-inspired sunglasses.

But like Waldo, you don't need to be found. You're right where you're meant to be.