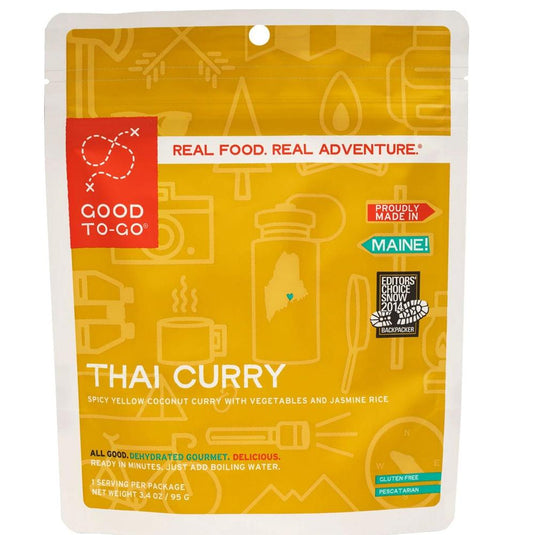 Good To Go has created their own blend of spices and aromatics that give Thai Curry its completely unique and delicious flavor. With the addition of Thai chilies, it has a little kick too.  Fresh broccoli and cauliflower is cooked with the curry, then it's finished off with peas and green beans. To complete the true Thai experience, Good To Go Curry is served with Jasmine Rice, the most fragrant and flavorful rice for this dish.
Spicy Yellow Coconut Curry With Vegetables and Jasmine Rice
Gluten Free
Pescatarian
Ready in minutes, just add boiling water
Net wt. 6.8 oz. 
Nutritional Facts
Serving Size: 1
Calories: 380
Calories from Fat 130:g)
Amount Per Serving
Total Fat: 14 (g)
Saturated Fat:8 (g)
Cholesterol 0 (mg)
Sodium: 500  (mg)
Total Carbohydrate: 56 (g)
Dietary Fiber: 7 (g)
Sugars: 8 (g)
Protein: 10 (g)