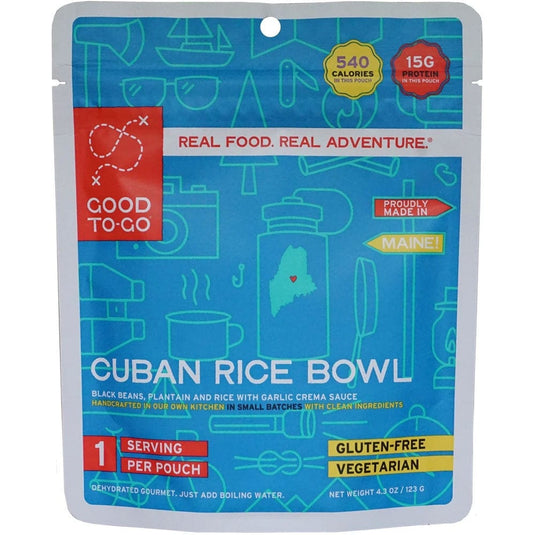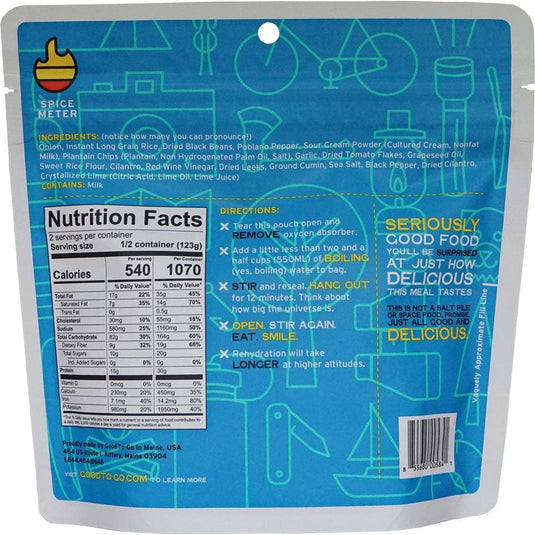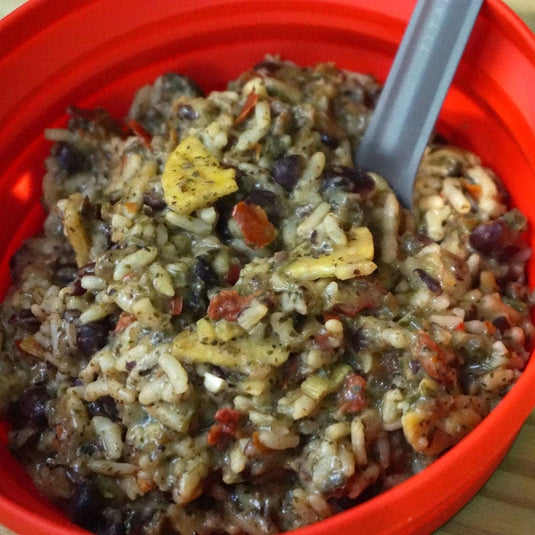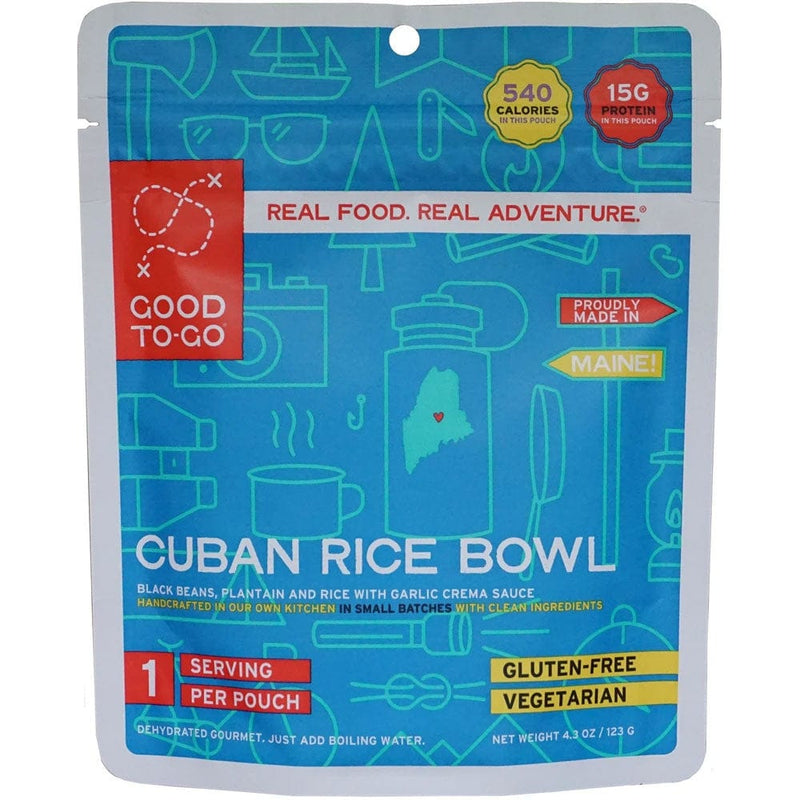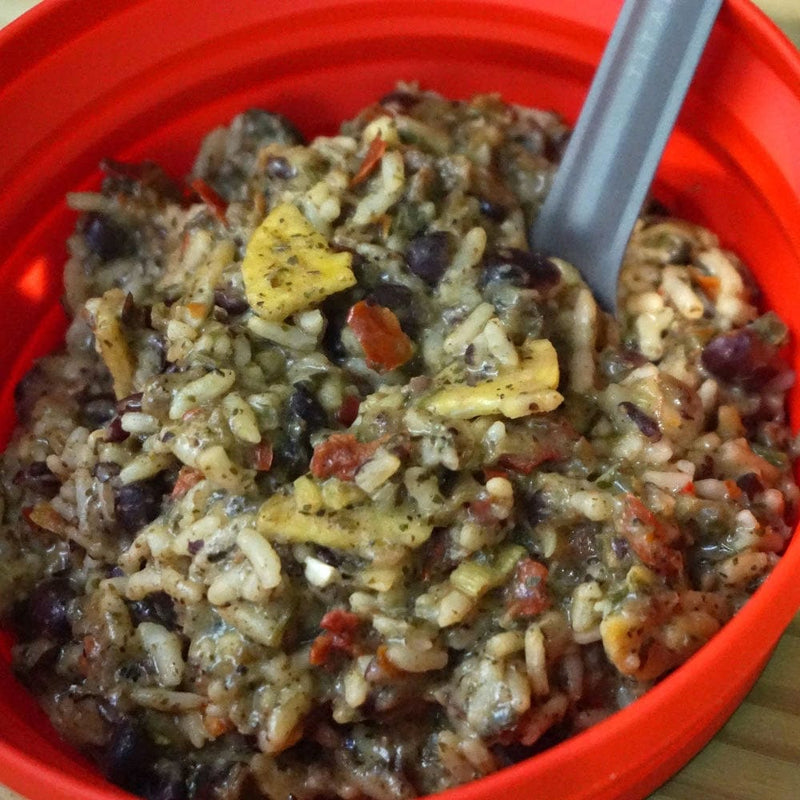 BLACK BEANS, PLANTAIN AND RICE WITH GARLIC CREMA SAUCE

Cuban food to go? You bet. Big, bold flavors with a balanced spice take this rice bowl to new heights. The combination of rice and beans creates a complete protein—providing you with the all the amino acids you need to go that extra mile. While this meal is vegetarian, even the hungriest of carnivores will appreciate the 15g of protein per serving, or 30g if you prefer a double serving. Garlic crema sauce and plantains create unique flavors you'll find in no other camp meal.
Long grain rice and black beans provide a complete protein
Garlic crema sauce adds a flavor found in no other camp meal

Fast 12-minute cook time
Vegetarian 
Gluten-free

2-year shelf life
Cuban Rice Bowl Directions
X
  Tear pouch open and 
REMOVE
 oxygen absorber.
X
SINGLE SERVING
 Add a little less than one and a quarter cups (275ML) of 
BOILING
 (yes, boiling) water to bag.
X
STIR
 and reseal.
 

HANG OUT
 for 12 minutes. Think about how big the universe is. 
X
OPEN
.
STIR AGAIN
. 
EAT
. 
SMILE
. 
X
  Rehydration will take 
LONGER
 at higher altitudes.