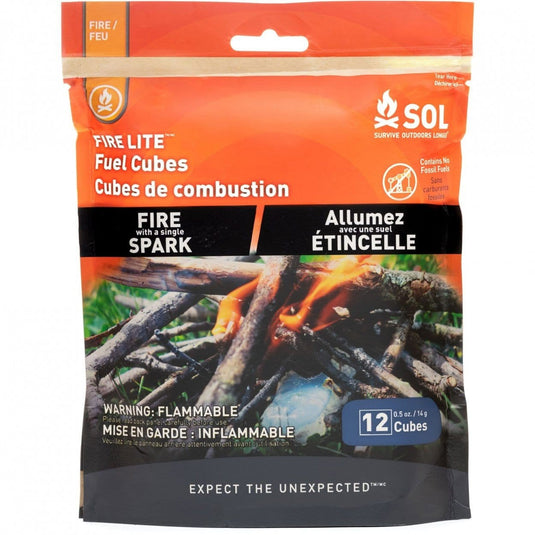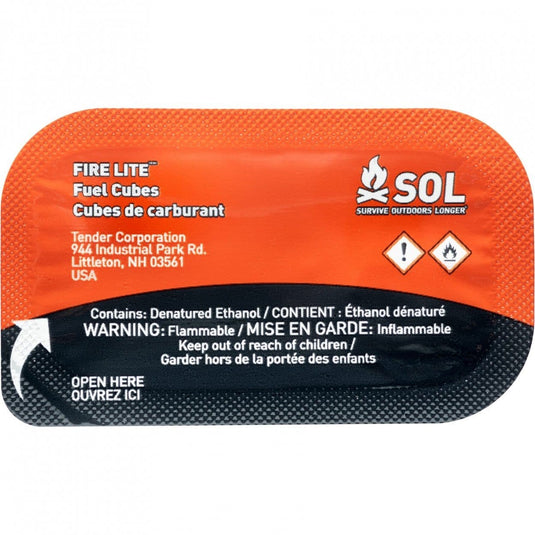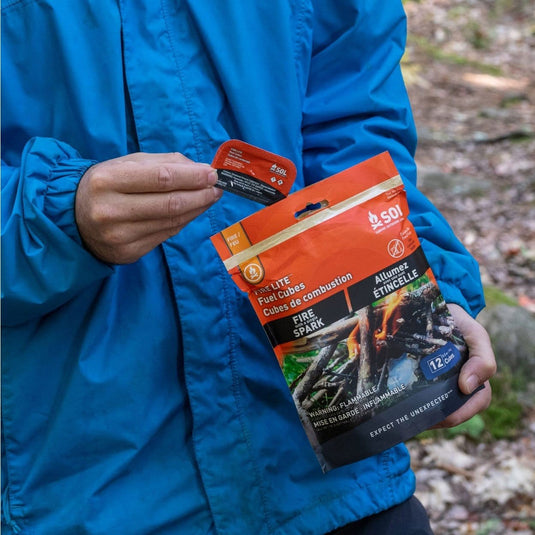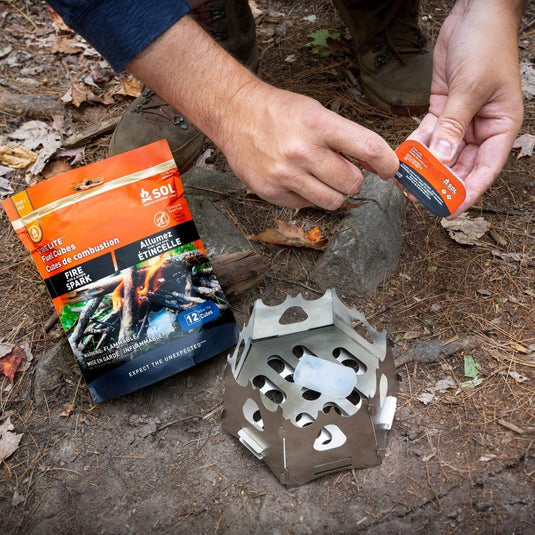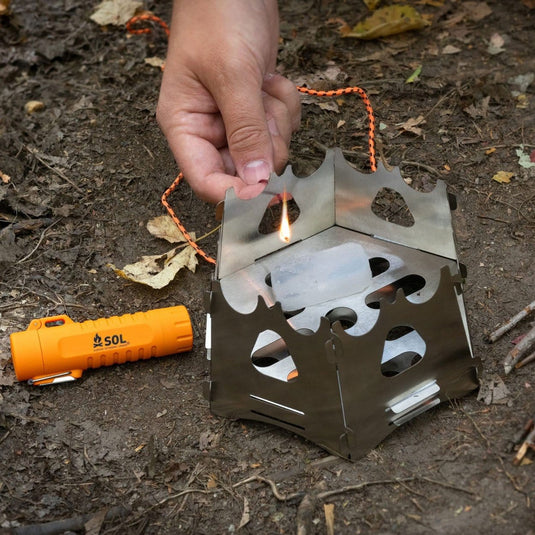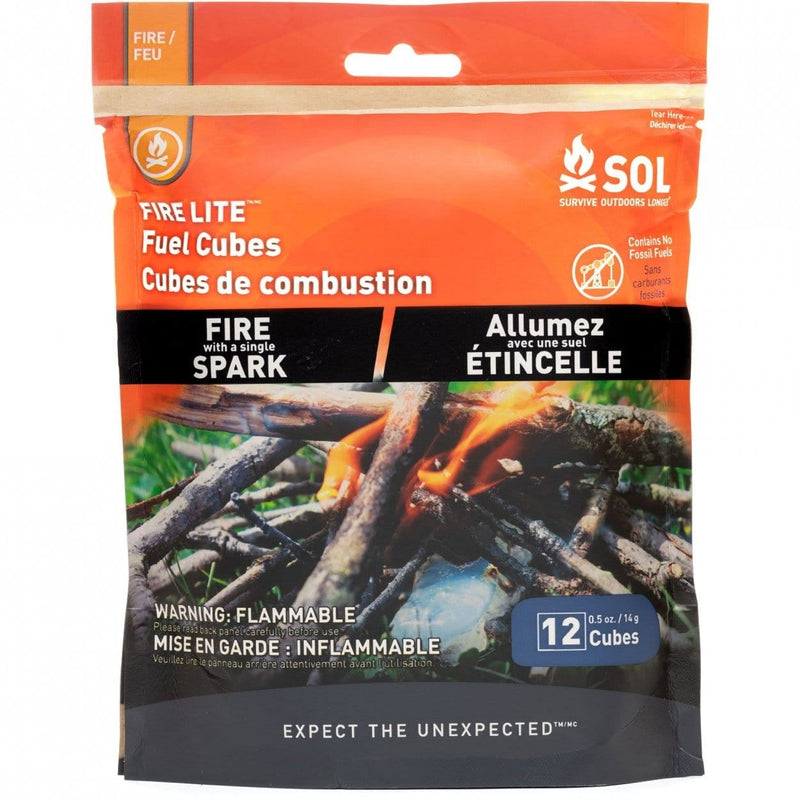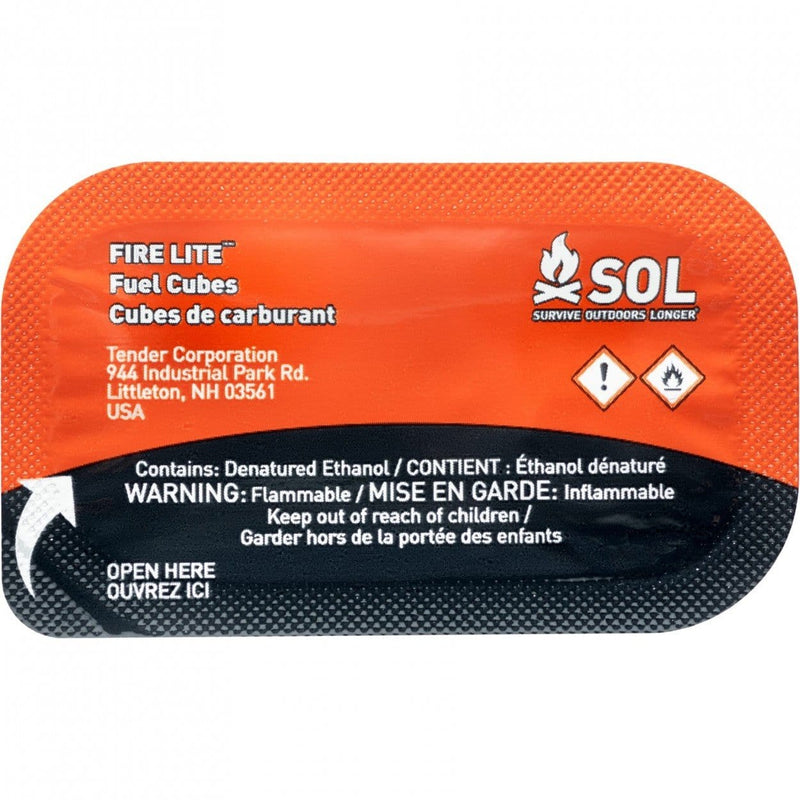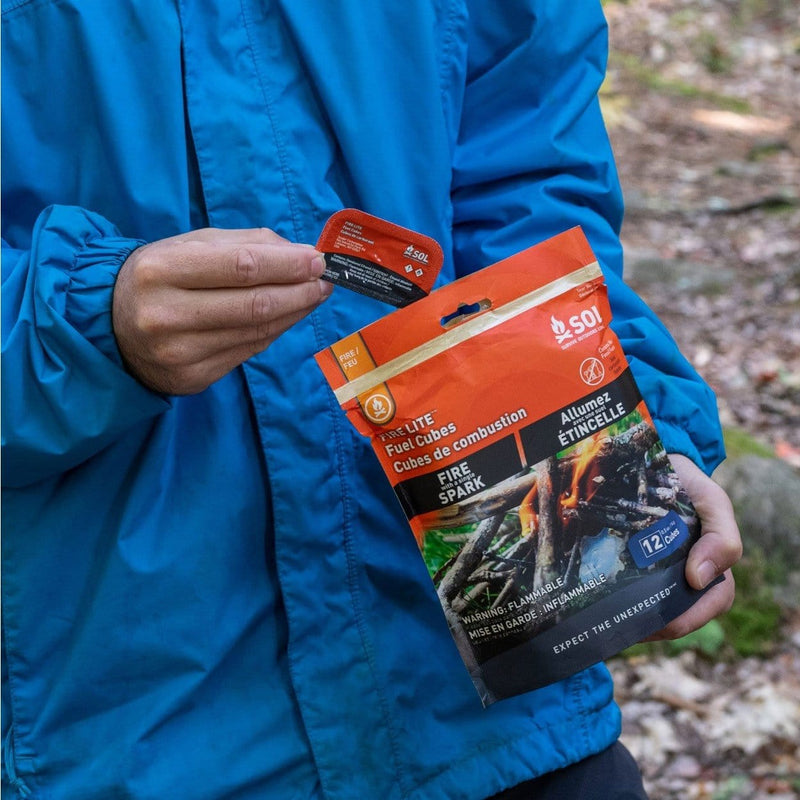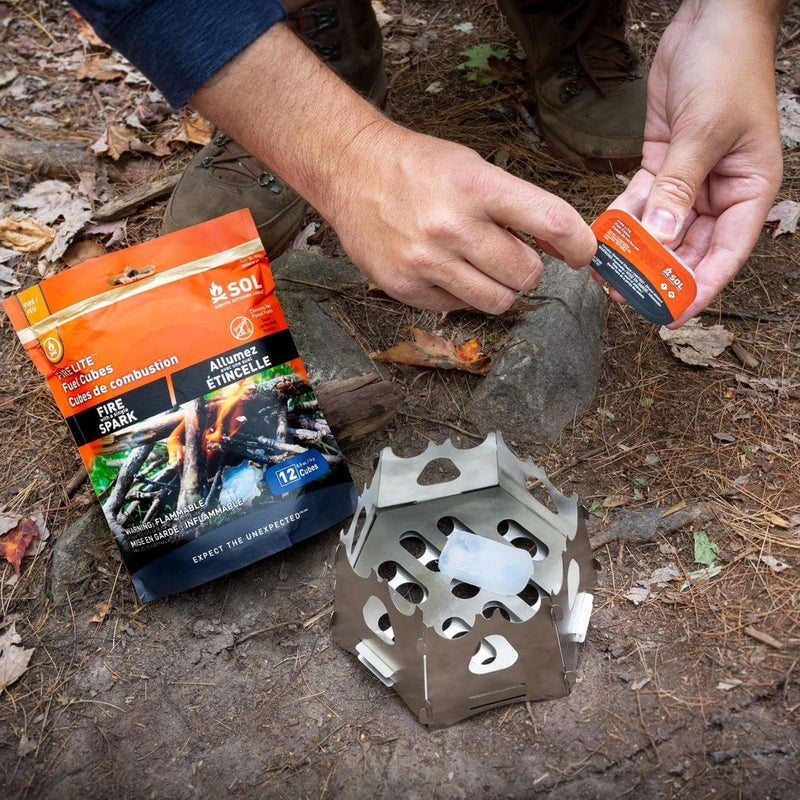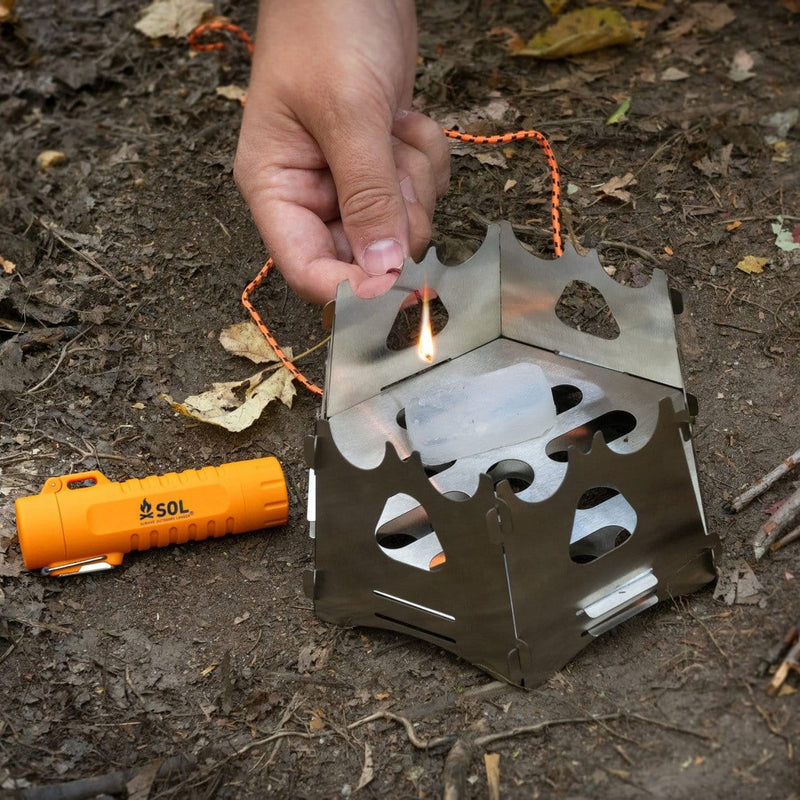 With Fire Lite™ Fuel Cubes, starting that campfire has never been easier. These ultralight fuel blocks light with a single spark and burn at 1300° for 8 minutes even when wet. Safe for cooking and storing with food, the fire blocks burn clean and are an eco-friendly fuel source, as they contain no fossil fuels and are sustainably sourced from upcycled waste crop vegetation. Weighing just 0.5 oz. each, the individually wrapped blocks are an ultralight addition to your camp cooking equipment that double as dependable fire starters for everything from campfires to survival fires.
Lights with a Single Spark
Start your stove or fire in seconds. Fire Lite™ Fuel Cubes ignite with a single spark, for an easy cooking fuel or campfire starter that saves you time and effort.
Sustainably Sourced
Cook your camp food without worries with this stove fuel. These fire blocks burn clean, contain no fossil fuels, and are sustainably sourced from upcycled waste crop vegetation.
8 Minute Burn Time
Pack these fire cubes for easy, long-lasting fuel. A single cube burns at 1300° for 8 minutes and can boil 500 mL of water, while two cubes used together burn for 12 minutes.
Stove Compatible
Grab your folding stove and some Fuel Cubes for ultralight camp cooking equipment. These fuel blocks are compatible with most folding cook stoves.
Highly Portable
Add to your pack, campfire cooking equipment, or travel bag for dependable fuel and fires starters wherever you go. The individually wrapped blocks weigh a mere 0.5 oz. each.
Weatherproof Fire Starters
Build your fire or power your cook stove in the most extreme conditions of driving rain, wind, snow, or cold. Fire Lite Fuel Cubes light and burn even when wet.
KIT DETAILS
Package Size:

 

6.29" x 8" x 1.77"
Package Weight:

 

6.88 oz.