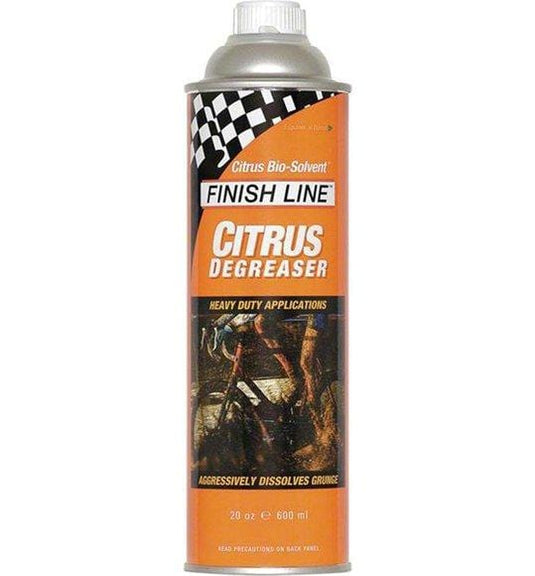 This item is only available for our Retail Store Pickup Located on Route 17 N. Paramus, NJ.

If you add this item to the cart and you are not picking up your order it will hold up your entire order.
Super strong and fast, Finish Line Citrus Bike Chain Degreaser was the industry's original orange peel based cleaner that has set the standard since 1988. Citrus Bike Chain Degreaser is formulated with powerful and natural citrus extracts, so a bicycle drivetrain will clean up faster and with less scrubbing. This technology will break down and remove the grease, oil, and wax that build up on a bike's drivetrain. Rinse with water for a residue free finish.
Low surface tension allows for thorough penetration into all areas
Safe for use with all plastic, rubber and carbon fiber parts
Biodegradable and non-toxic, made using a soy-based extract
Can be diluted with water for less difficult cleaning jobs
20 oz. drip application