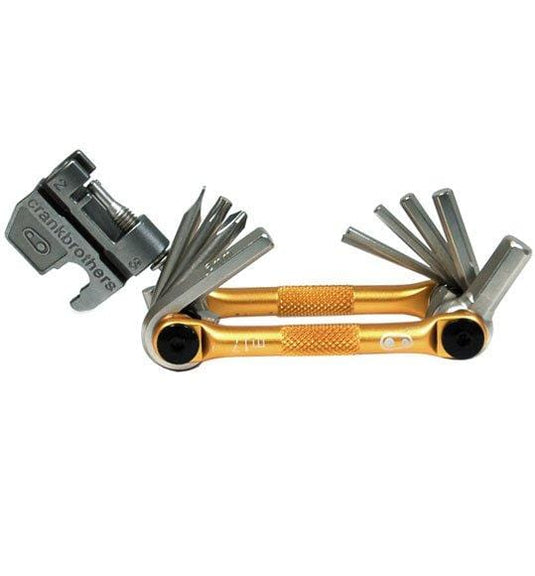 No bottle openers on this Crank Brothers Multi-17 tool! Just 17 tools for common road- and trailside repairs to get you back on your bike in sticky situations.Durable and reliable, these tools are set inside a nice tidy package so you don't have to worry about carrying a clumsy large tool.
2, 2.5, 3, 4, 5, 6, 8mm Hex keys for the most commonly found sizes on your bike's hardware.
Use the stainless chain tool to help you fix a broken chain or link in a pinch.It is made to use with 8spd and 9spd chains but is also compatible with 10spd chains as well.
4 sizes of spoke wrenches to help you tighten up most loose spokes and get you back on your bike.
Flat & Phillips screwdrivers.
8-10mm Open wrenches.
T-25 Torx wrench for tightening loose rotor bolts.
Dimensions: 2.25" W x 3.5" L x 1" Thick.
Weight: 6.4 oz.