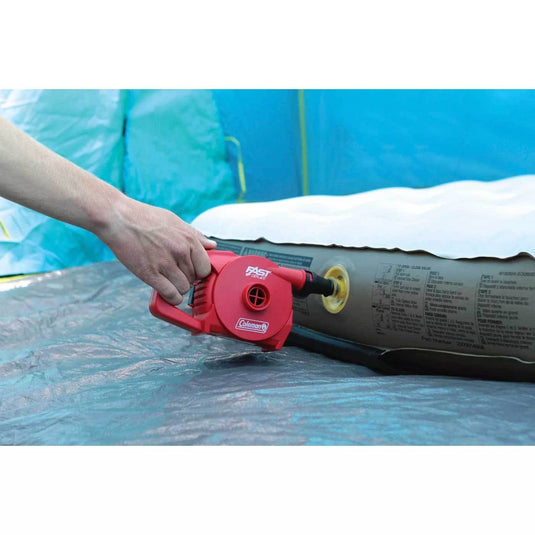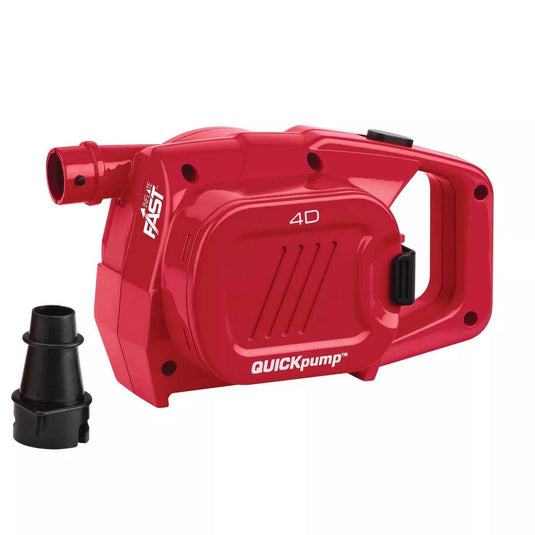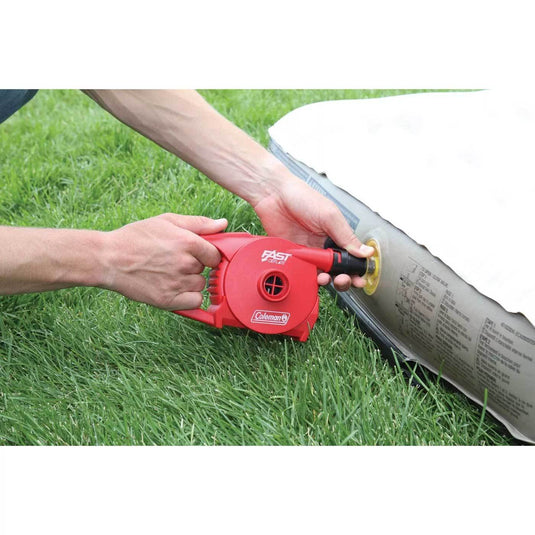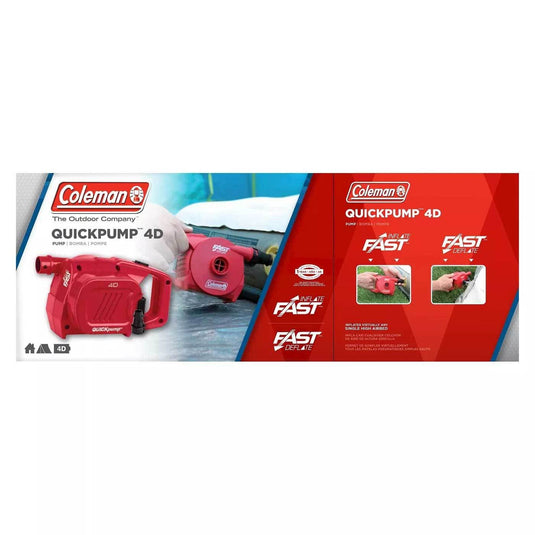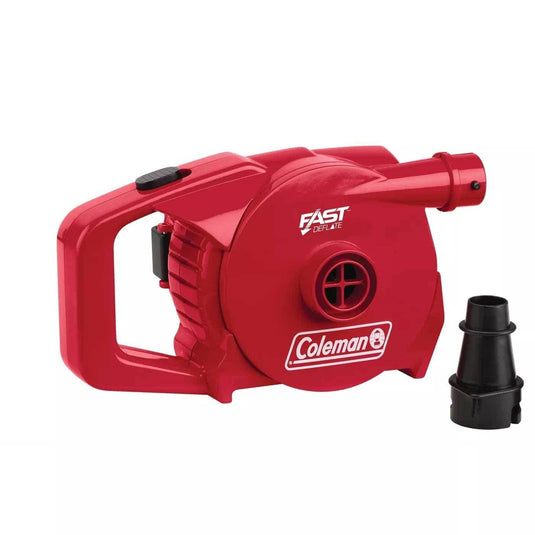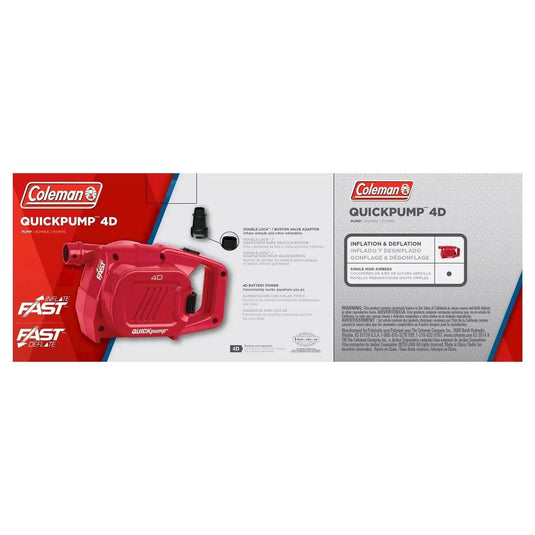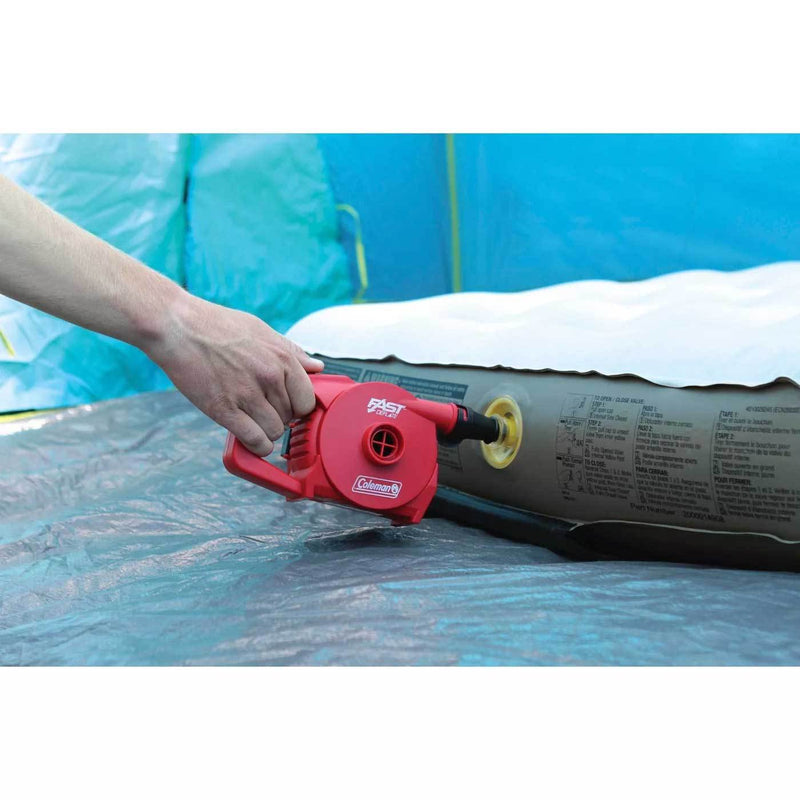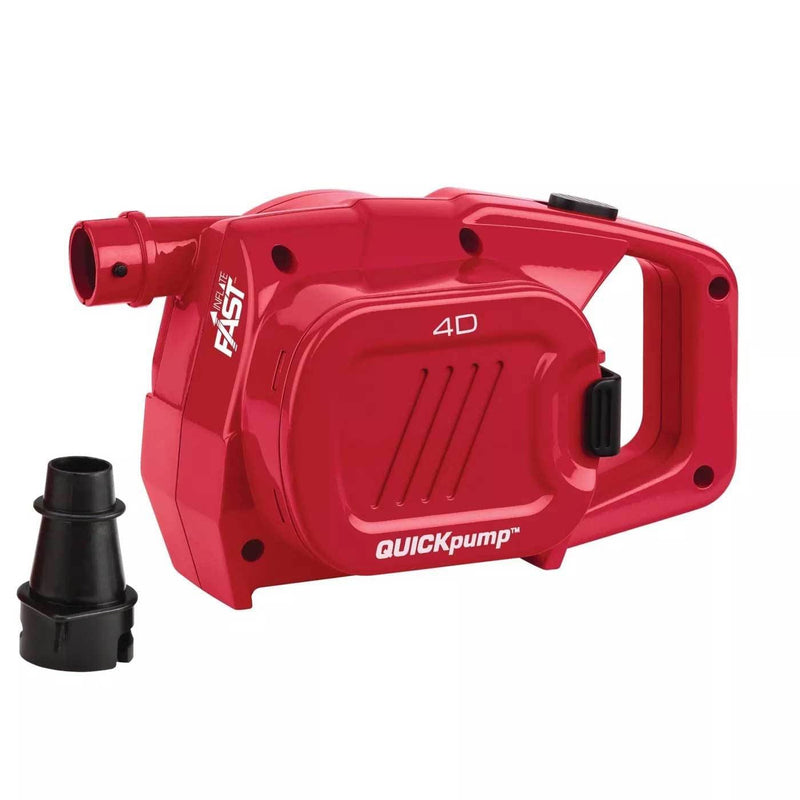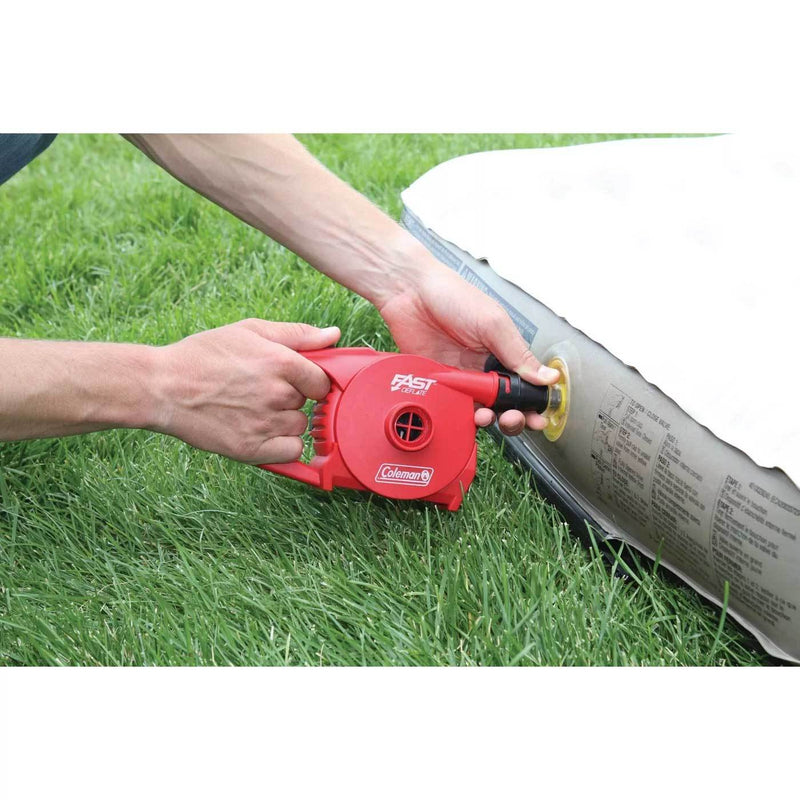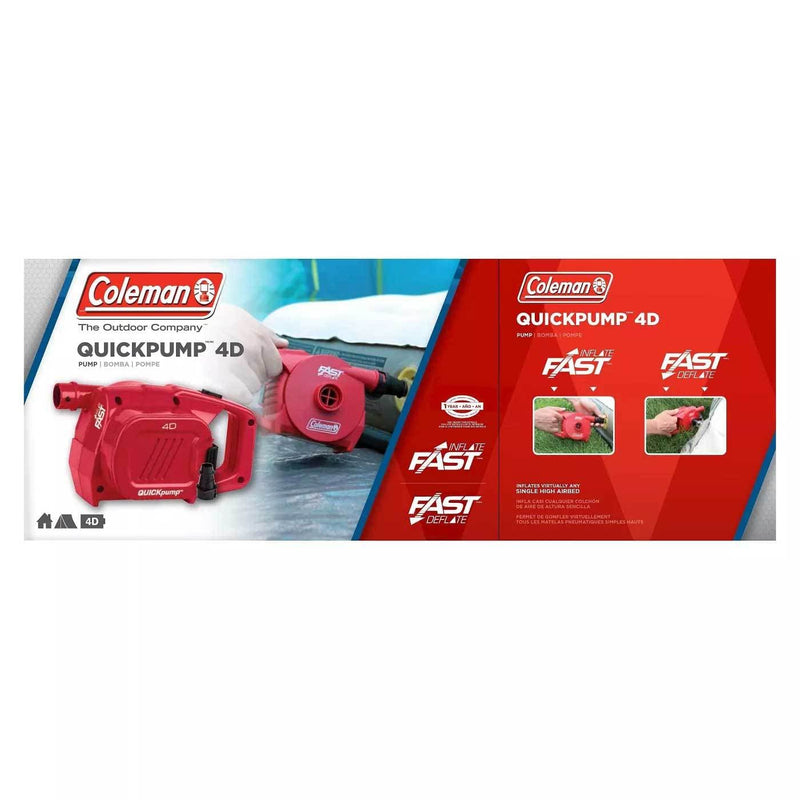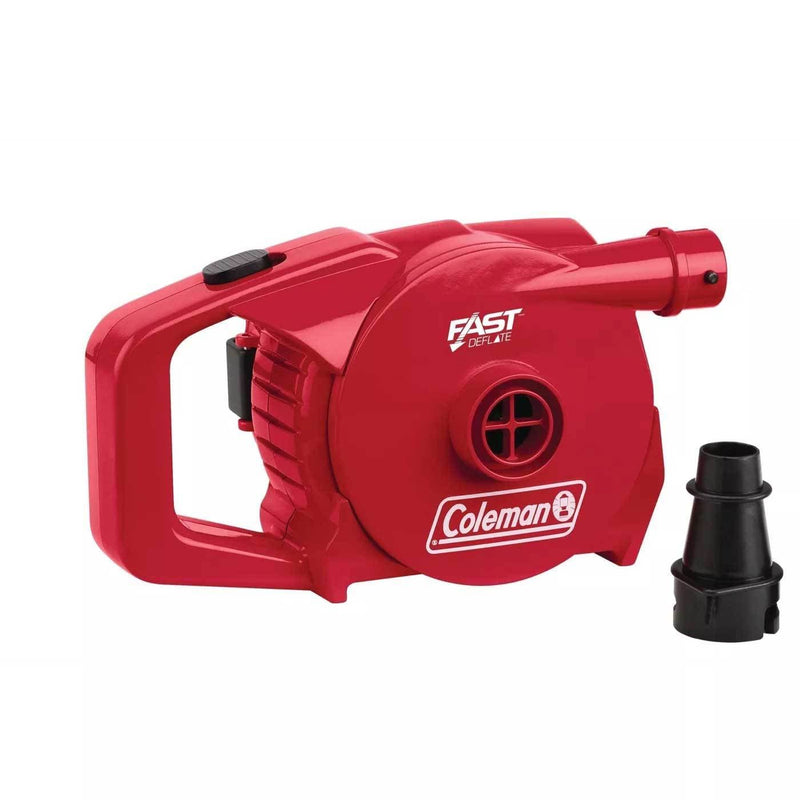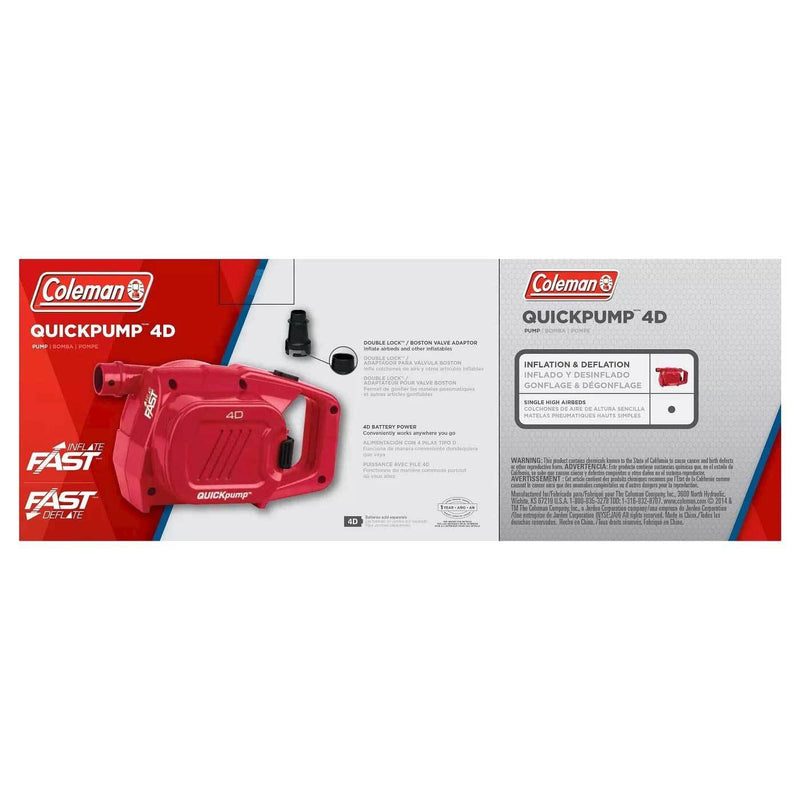 Coleman's 4 D Battery Quickpump™ is a compact and easy to use pump that's great for the outdoors as well as indoors! Inflates most products with included adapters for Boston valves, pinch valves or Coleman double lock valves. Inflates virtually any single high airbed.
Compatible with all Coleman mattresses, double lock valves, quick valves, Boston valves, standard wide opening valves, and most other inflatables
Side valve for inflating and top valve for deflating
Includes: Pump, nozzle
Battery: 4 D Cell required (NOT INCLUDED)
Size:5.7" x 4.9" x 4.3"
Weight: 4.8 oz.