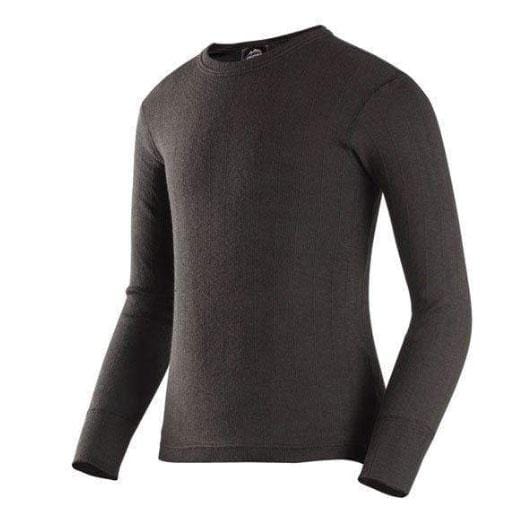 Sizes: XS(4-5), S(6-8), M(10-12), L(14-16), XL(18-20).
The Enthusiast underwear program by Coldpruf features single-layer 100% polypropylene construction. It is designed to give a close comfortable fit without being restrictive. The Enthusiast is lightweight and provides thermal protection in cold to very cold weather during medium to high activity. The Coldpruf Crewneck Shirt is an ideal first layer for active kids.
100% ring spun polypropylene fabric with an unusually soft feel.
Drop needle construction provides a close comfortable fit and makes an ideal first layer for active kids.
Provides excellent moisture management to keep your child dry.
Flatlock construction on all seams for added comfort and durability.
Excellent thermal qualities in a variety of weather conditions.
Ribbed cuffs.
Avg. wt. 4 oz.
Import.