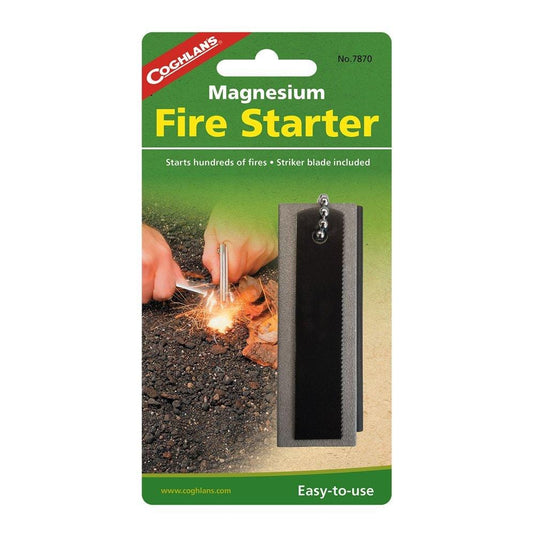 The fire starter uses magnesium as a flame source of 5400°F. One fire starter should provide hundreds of fires. Simple to use; just shave pieces of magnesium using a sharp knife. Place next to dry twigs, paper, etc. and scrape the sparking edge with a knife to ignite the magnesium.
Wt. 2 oz (56.6 g)
Size: 3" x 1" x 1/2" (23 cm x 2.54 cm x 1.3 cm)
Magnesium
WARNING:  The combustion of wood, charcoal, and other fuels can expose you to chemicals including carbon monoxide and soot, which are known to the State of California to cause cancer and birth defects or other reproductive harm.  For more information go to www.P65Warnings.ca.gov.