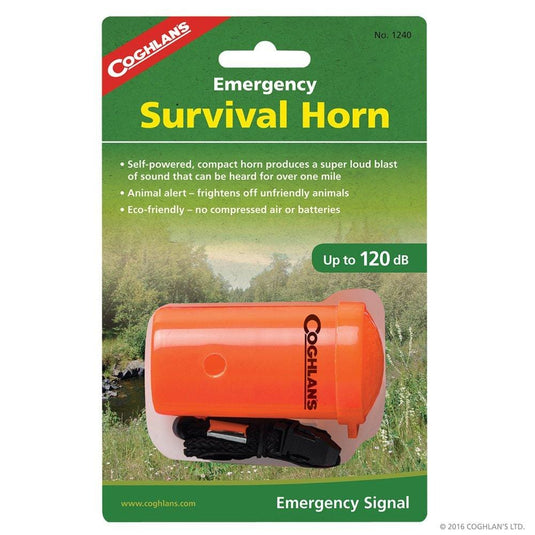 The Coghlan 's Emergency Survival Horn is very loud! It operates with the simplicity of a mouth horn and blasts out audible sound up to 120dB. The membrane can be easily replaced with any thin flexible film. Comes with SOS printed on the body and a black break-away lanyard.
Wt. 1.4 oz 39.7 g
Sizes: 2"-1.25" x 3" 5 cm- 3.2 cm x 7.6 cm
Durable polypropylene
Great for coolers, tackle boxes, toolboxes.
Batteries included (uses three LR44 1.5 volt button cell batteries)
Features a stone and twig guard to protect the rubber membrane and comes with a break-away lanyard.