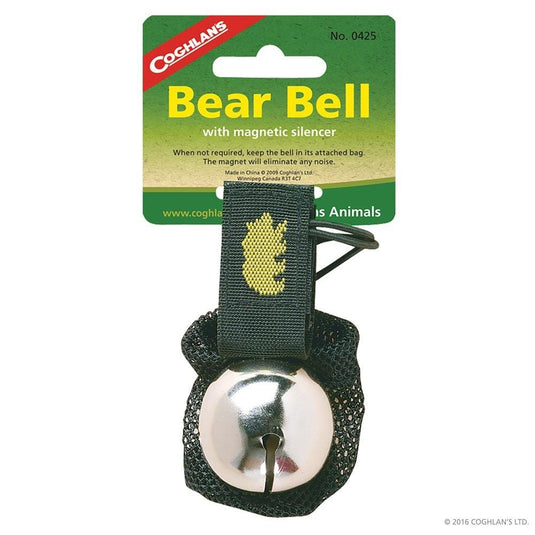 Attach the Coghlan 's Bear Bell with Magnetic Silencer to your belt loop or pack, to give an audible warning to wildlife, of your presence. Stash in the mesh storage bag, with magnetic silencer, when you want to travel quietly.
Wt. 2 oz.
Size: 1" x 4" 2.54 cm x 10 cm
Magnet in mesh storage bag eliminates any noise when not needed.
Attaches to clothing or pack with Velcro® closure strap.
Out of the bag, movement will cause a steady ringing to warn animals of your presence.
Import.