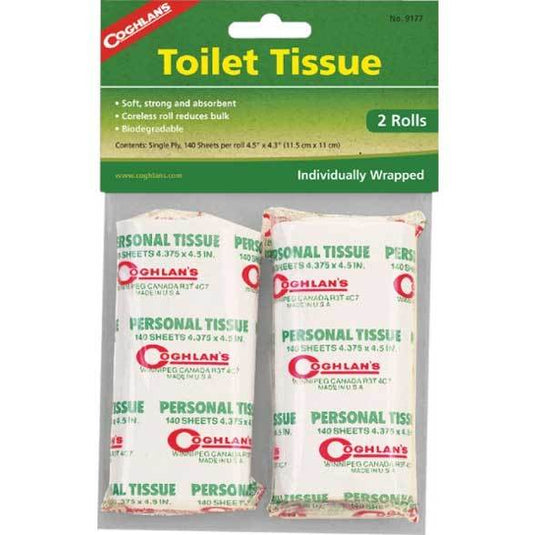 Soft, strong and absorbent…. exactly what you want in TP. But, what makes Coghlan's Backpacking Toilet Paper special, is the compact size of the roll, and biodegradability, making it ideal for backpacking.
Wt 1.5 oz 42.5 g
Sizes: Single ply 4 3/8 in. x 4 1/2 in.(11.1 cm x 11.4 cm).
paper
Soft, strong, and absorbent.
Biodegradable.
140 sheets per roll.
5 rolls per package.