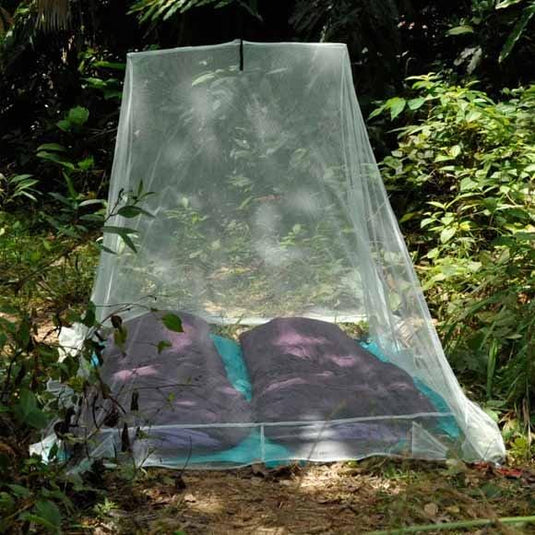 If your next adventure takes you someplace with biting insects (pretty much anywhere but Antarctica), take along a Cocoon Double Camping Mosquito Net, with or without Insect Shield®, for extra protection and comfort.
Built-in insect protection with Insect Shield® protection - invisible, odorless, does not change the feel of the fabric.
Long-lasting - gear treatment on Insect Shield model lasts through 6 months of constant exposure to sun and rain.
Protects against mosquitoes, ticks, ants, flies, fleas, chiggers and no-see-ums.
Colored tie loops in corners and at peak.
Lightweight, shock-corded fiberglass poles spread double nets out well.
Rock pockets in each corner.
Specially designed compression stuff sack included.
Size: 90.5" x 59".
Weight 10.2 oz.
Peak Height 61".
Mesh size: 324 holes/square inch for great protection, with or without Insect Shield®.
Green color makes this net a great choice for outdoor use.