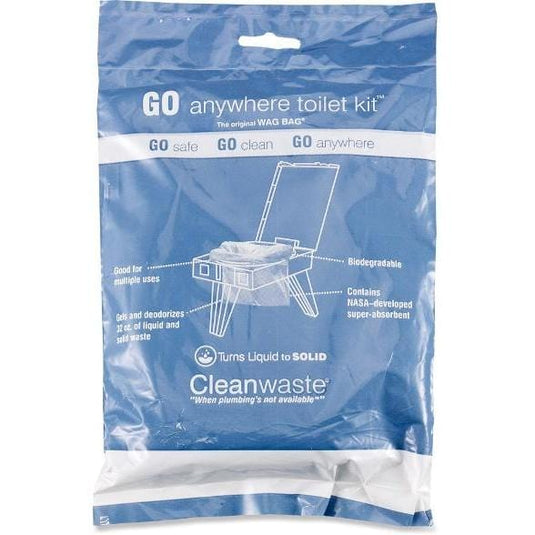 GO Anywhere waste kit (Waste Alleviation & Gelling)
Each Go Anywhere waste kit contains an outer zip-close disposal bag, waste bag preloaded with Pooh-Powder™, toilet paper and a hand sanitizer.
Double-Bag System is made from a puncture resistant material.
Non-toxic Pooh-Powder gels waste, removes odors (no perfumes), and begins the decay process. Spill proof and Hygenic.
WAG™ bag kits are degradable and are approved for disposal in any garbage can.
Can be used in standard toilet when water or power is off.
Each waste kit gels up to 32oz. making it a multiple use bag, lowering the cost per use.
Sold in 12 packs.
The Go Anywhere waste kits can be used with the Go Anywhere toilet® or by themselves while hiking, backpacking, rock climbing, kayaking, or in an emergency. Sold in 12 packs.