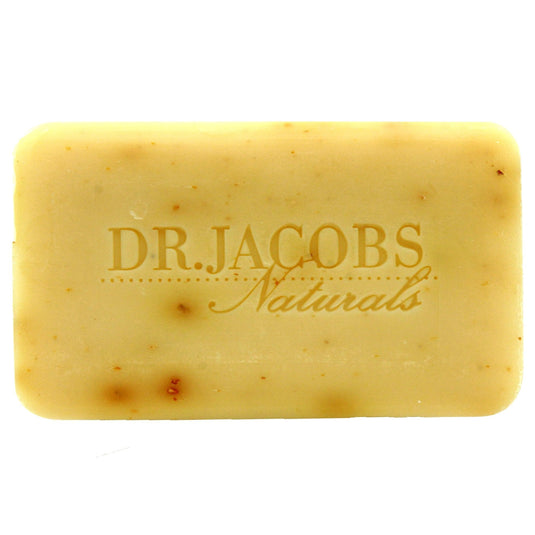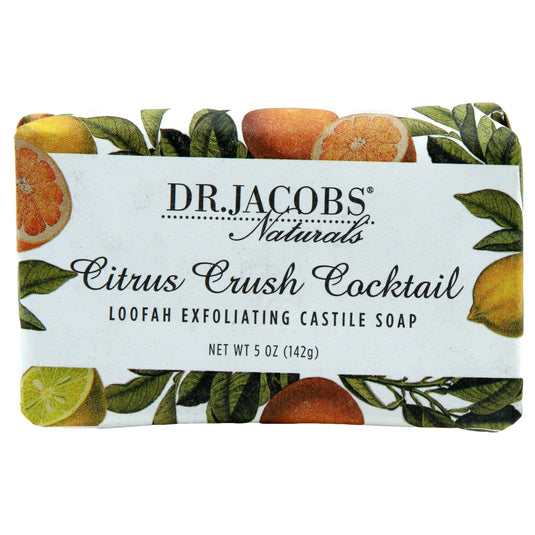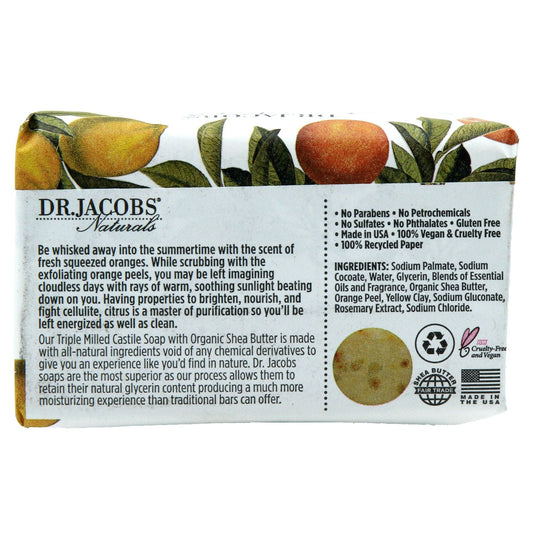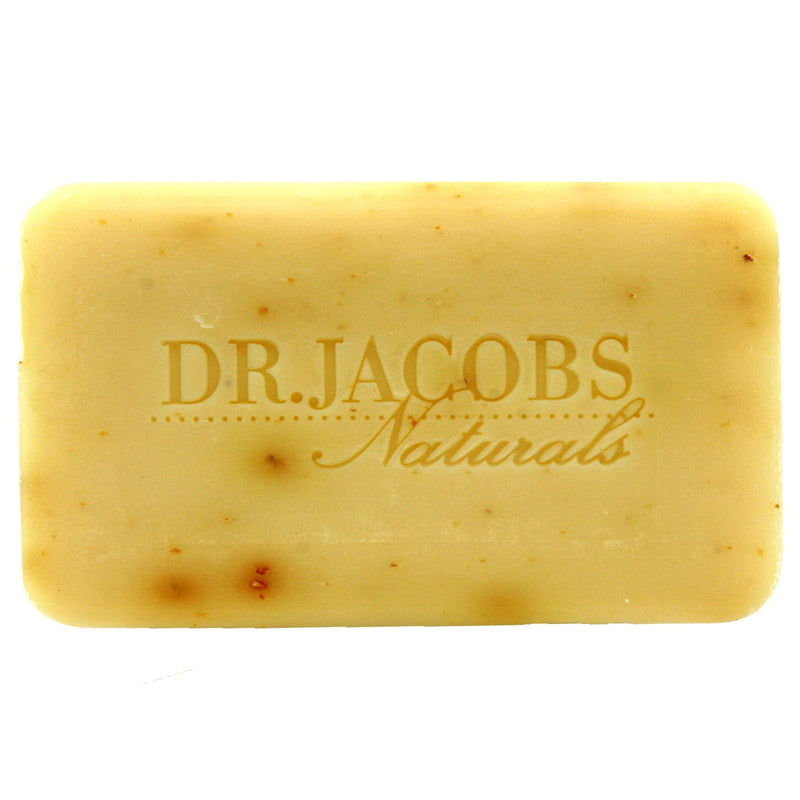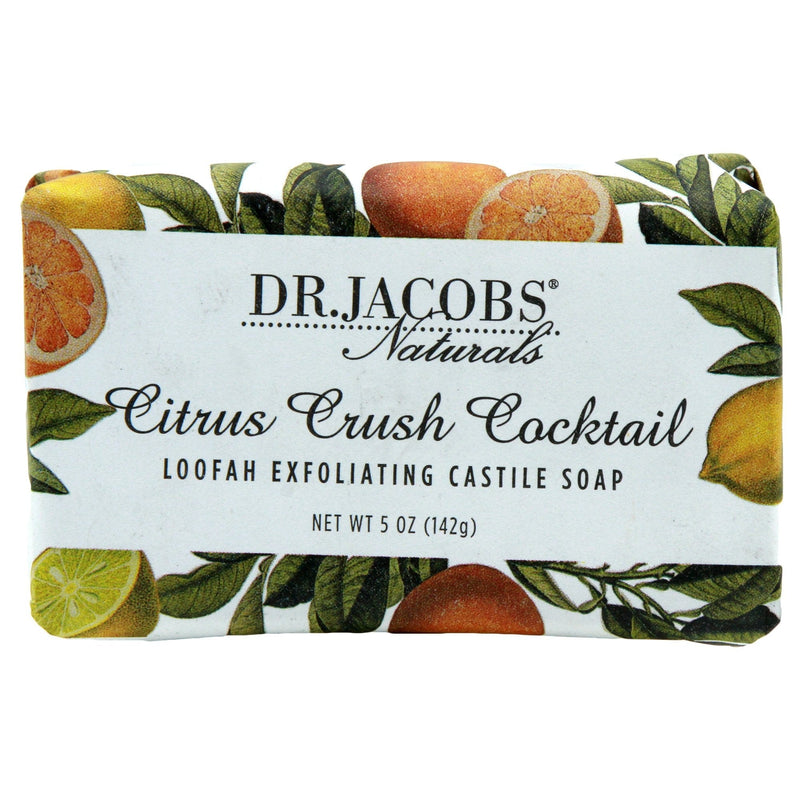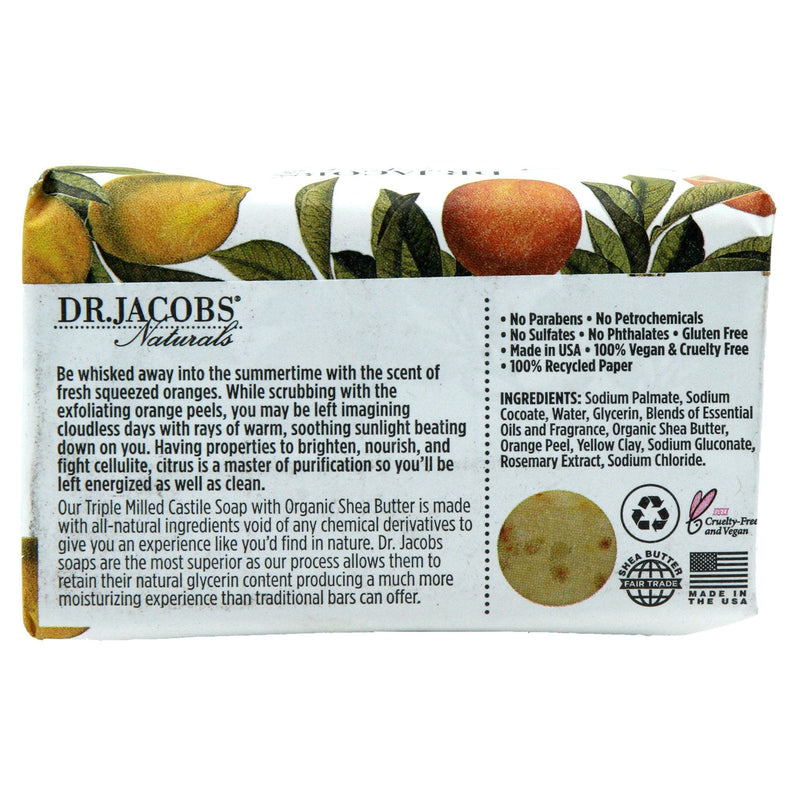 Fulfilled by our friends at Dr. Jacobs Naturals
DESCRIPTION
* A minimum of 2 orders is required for subscription.  If you would only like to order one time, please use single order option when ordering.
Be whisked away into the summertime with the scent of fresh oranges. While scrubbing with the exfoliating orange peels, you may be left imagining cloudless days with rays of warm, soothing sunlight beating down on you. Having properties to brighten, nourish, and fight cellulite, citrus is a master of purification so you'll be left energized as well as clean. Our Triple Milled Castile Soap with Organic Shea Butter is made with all-natural ingredients void of any chemical derivatives to give you an experience like you'd find in nature. Dr. Jacobs soaps are the most superior as our process allows them to retain their natural glycerin content producing a much more moisturizing experience than traditional bars can offer. Specially formulated for sensitive to very dry skin conditions such as eczema. 
5 oz.
Made with natural and organic ingredients
Made with essential oils
No parabens
No petrochemicals
No sulfates
No phthalates
Gluten free
Cruelty free
Vegan
Packaging is 100% recycled paper
Made in USA
Directions: Use soap and warm water to create lather to cleanse hands and body. Rinse well and avoid contact with eyes.
INGREDIENTS
Sodium Palmate, Sodium Cocoate, Water, Glycerin, Blends of Essential Oils and Fragrance, Organic Shea Butter, Orange Peel, Yellow Clay, Sodium Gluconate Rosemary Extract, Sodium Chloride.