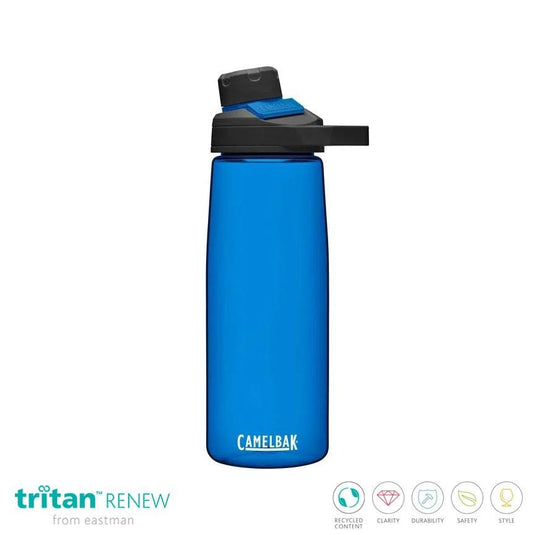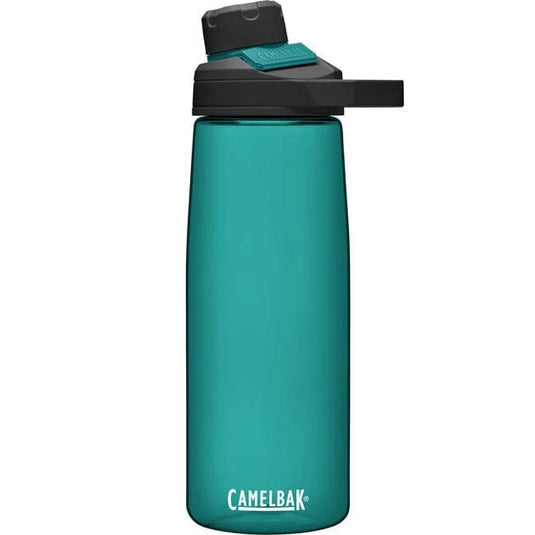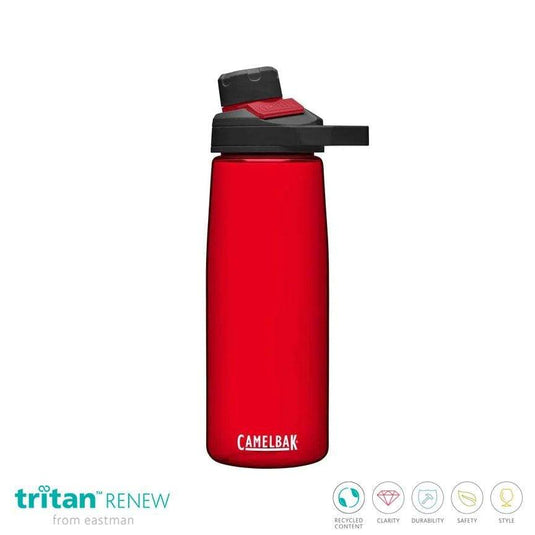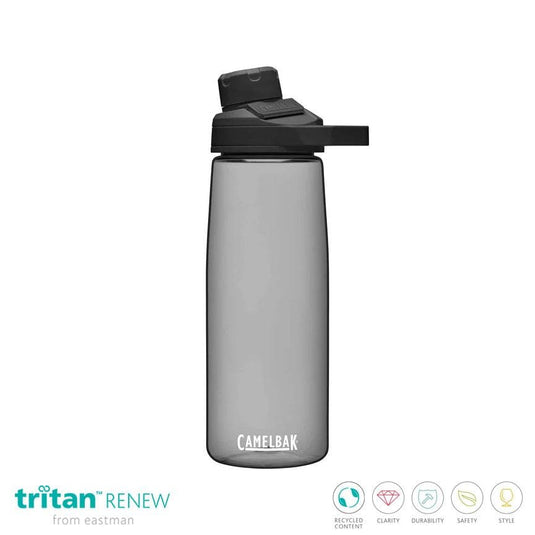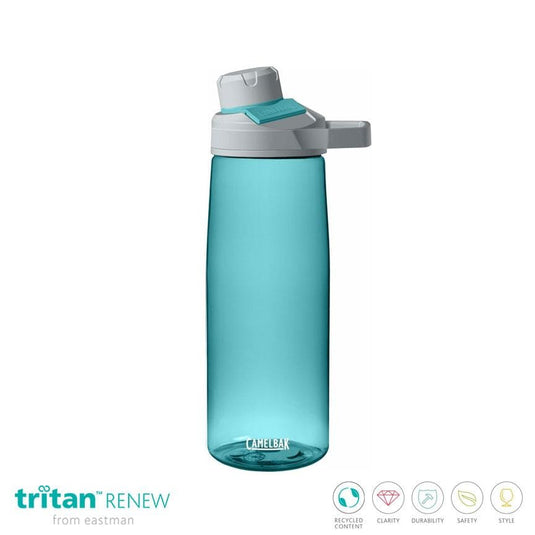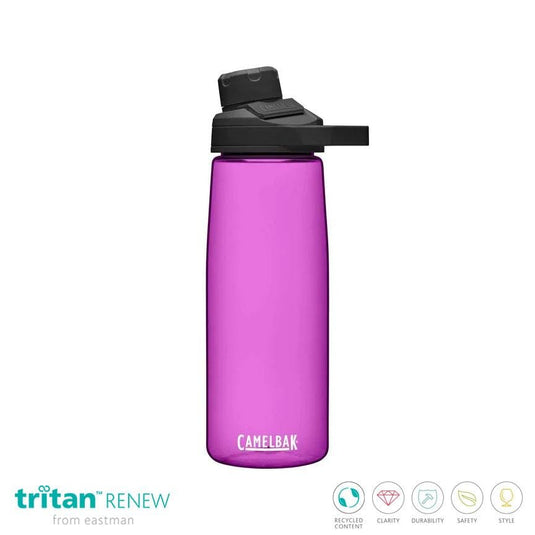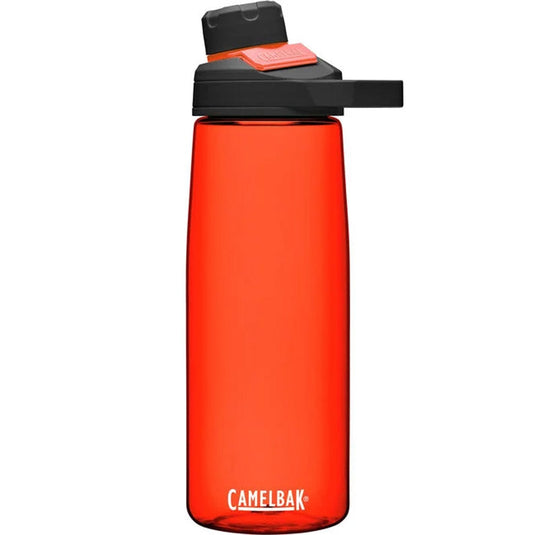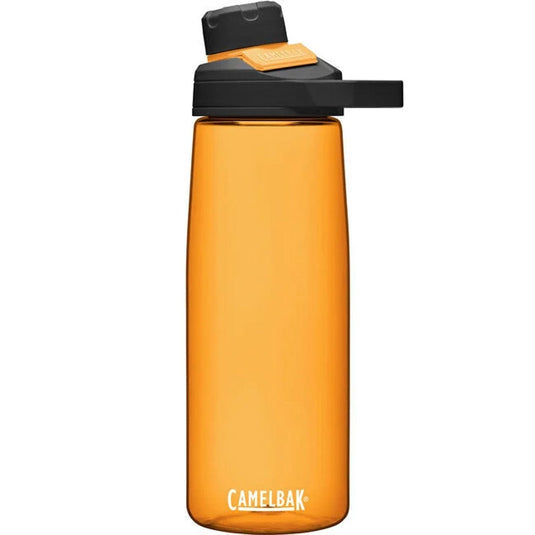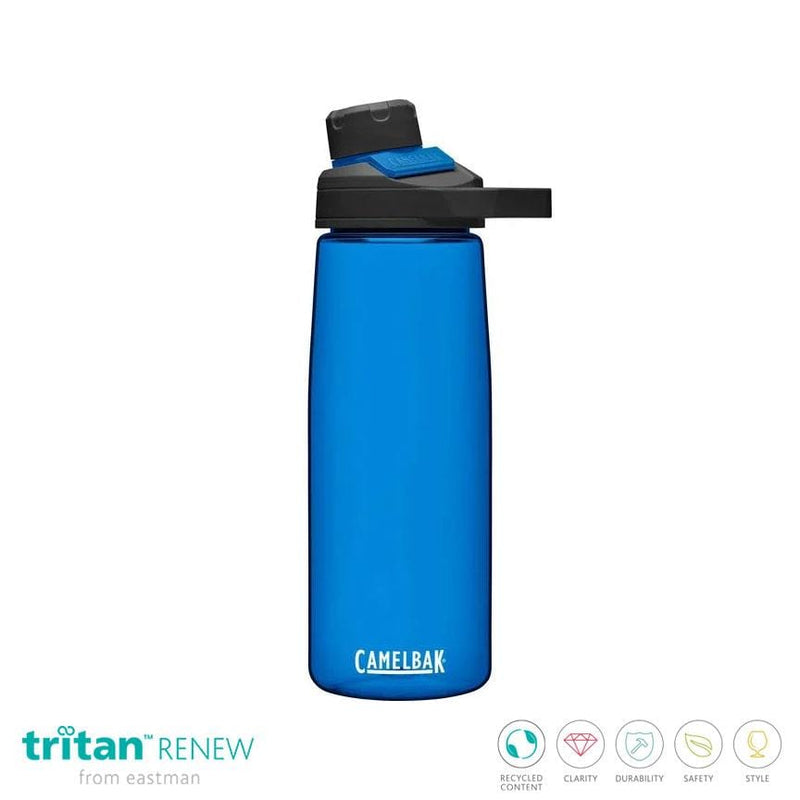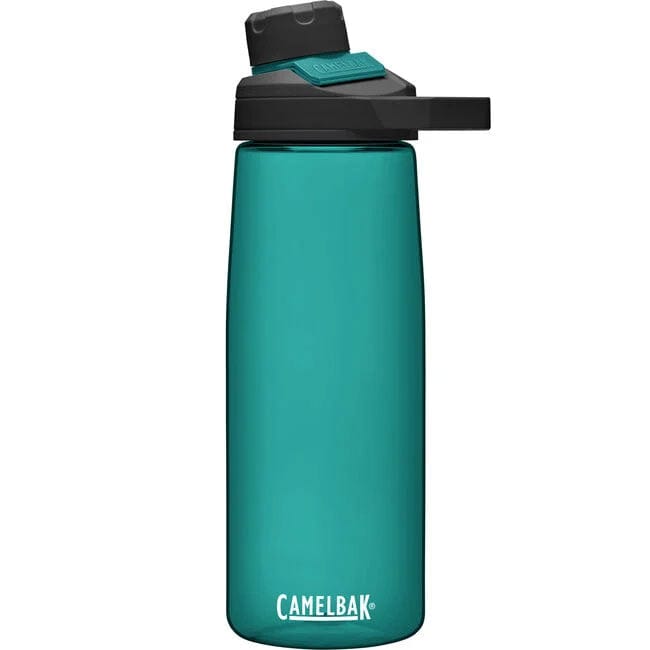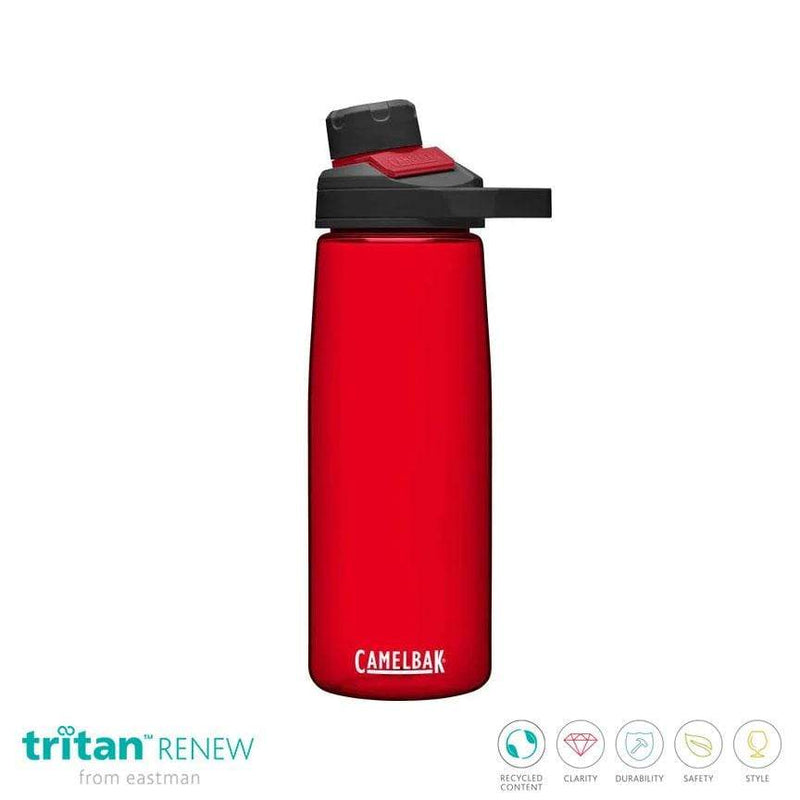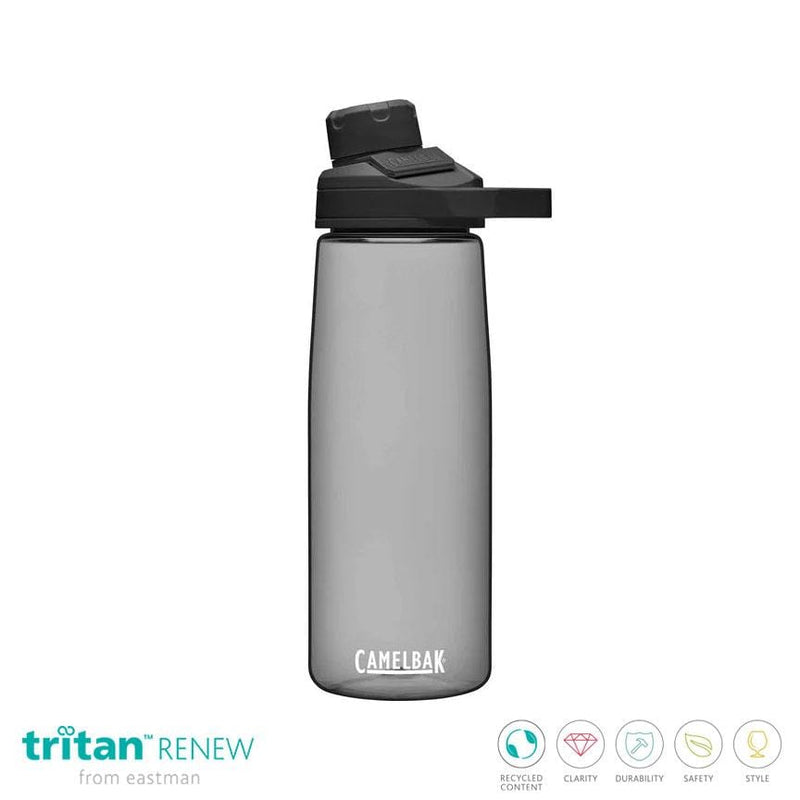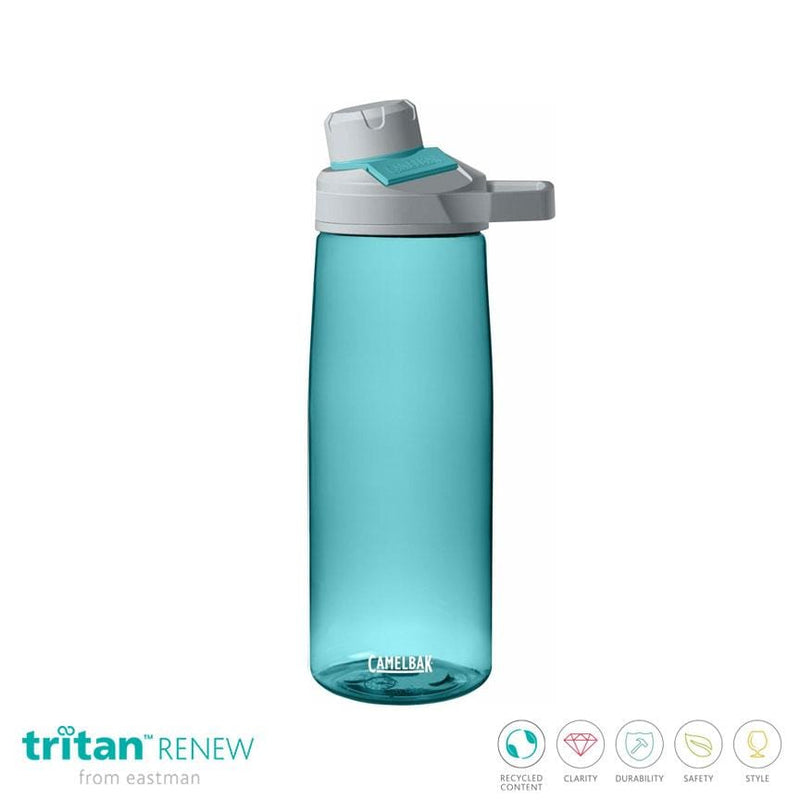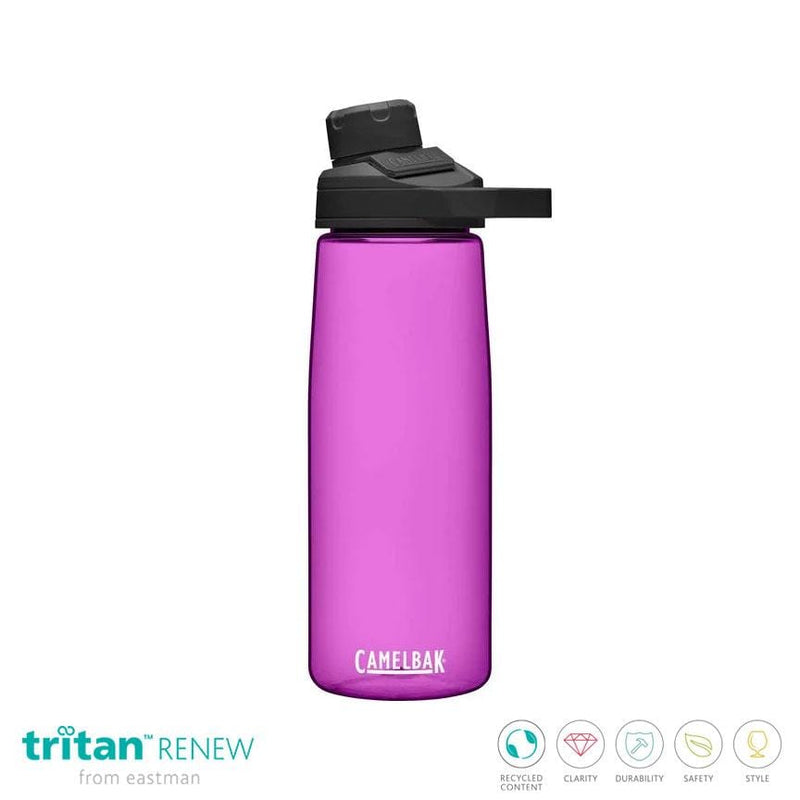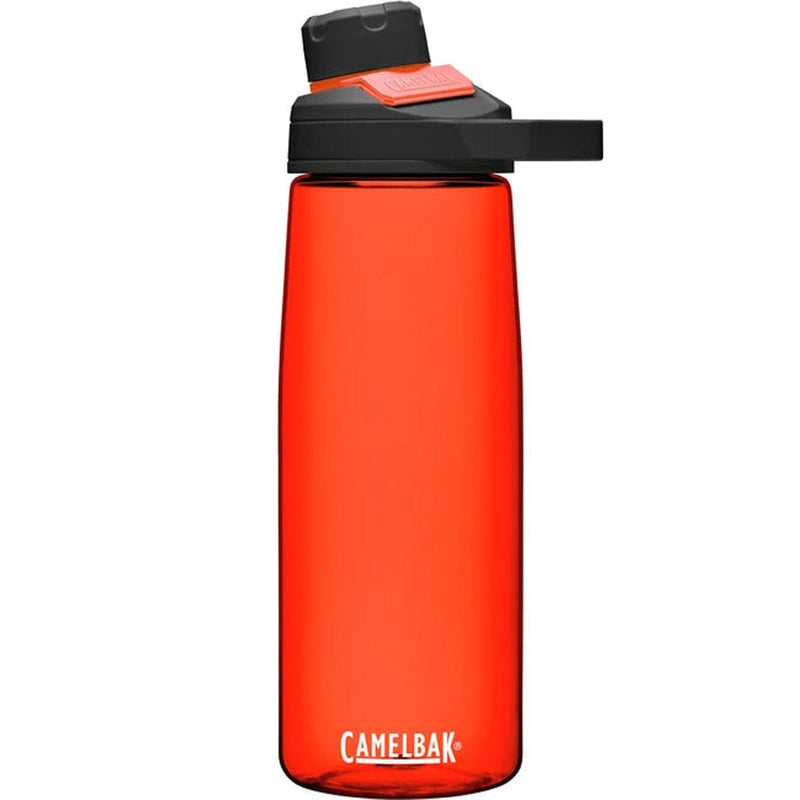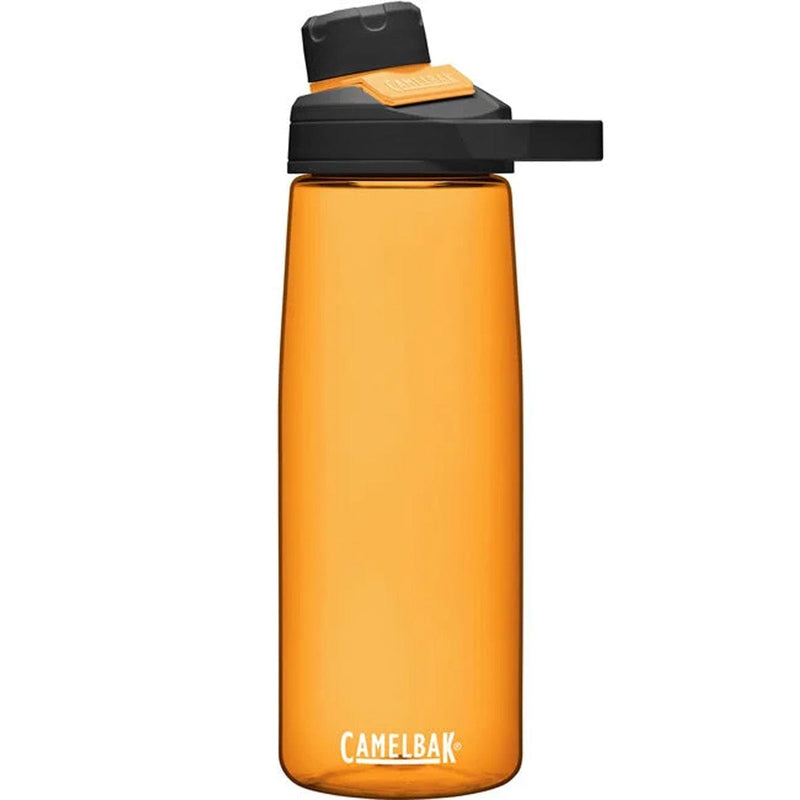 Hydration made simple, Chute®Mag delivers high flow without the mess. The universal cap features a magnetic top that stows securely out of the way when open, is leak-proof when closed, has an easy carry handle, and is compatible with eddy®+ and Hot Cap vessels. Lightweight, durable, and dishwasher safe. BPA, BPS, and BPF free.
Features
Magnet top stows securely while you drink


Leak-proof when closed


Easy carry handle


Easy to Clean: Cap and vessel dishwasher safe


Universal Cap: Compatible with Eddy® and Hot Cap vessels


Drink Clean: BPA, BPS and BPF free
Sustainability without compromise
All the durability, performance, and safety you've come to expect with Tritan™ from Eastman—now with up to 50% certified recycled content*.
With Tritan Renew, the future of recycling is in your hands. Tritan Renew is powered by revolutionary new recycling technology that transforms single-use waste into basic building blocks that are then used to make durable, high performance, food-safe materials. This process offsets the use of fossil fuels and lowers greenhouse gas emissions. Be part of the circular solution to help keep plastic waste out of the environment and the dinosaurs in the ground.
A whole new world of recycling
Now, more than ever, you need materials that help your brand succeed as the world pivots to a more circular economy. Consumers want products that offer the same high quality they expect while feeling good about the plastic they are using.
Eastman Tritan™ Renew provides the sustainability you need without sacrificing the quality you and your customers have come to expect. Tritan Renew is powered by revolutionary recycling technology that transforms single-use plastic waste into durable materials, offsetting the use of fossil fuels and lowering greenhouse gas emissions.
Tritan Renew is the same tough, safe, BPA-free material you know and trust—but revitalized thanks to Eastman's innovative recycling technologies.
Tritan Renew is enabled through a unique process that breaks down waste plastic back into its basic chemical building blocks, allowing plastic materials to be recycled again and again.
With Tritan Renew, you get all the performance and safety of virgin materials while meeting your sustainability goals. It reduces the amount of plastic going into the waste stream without compromising function or aesthetics.
Tritan Renew provides you with a material that boasts as much as 50% certified recycled content,* making it easy to put your sustainability story in your messaging.
*Certified recycled content allocated using ISCC mass balance.

Creating new life for old waste
The circular economy is about transforming how we make and use products. It's about avoiding waste and keeping materials in circulation at the end of their useful life, rather than sending them to the landfill. Eastman is supporting the transition to a circular economy through investments in chemical recycling technologies like polyester renewal technology. This technology uses chemistry to break down waste plastics into molecular building blocks that can be reused and made into new products like Tritan Renew.