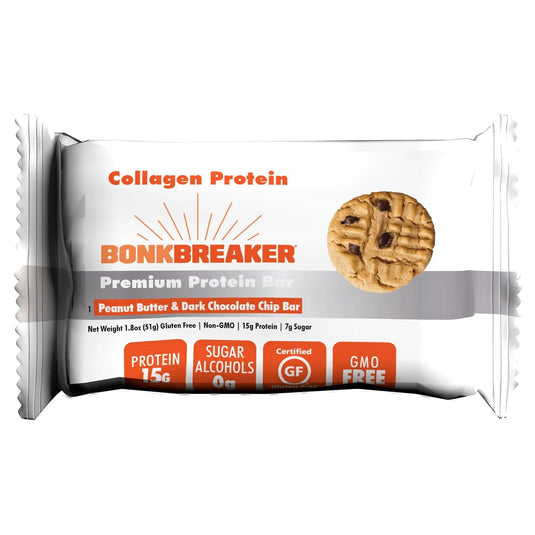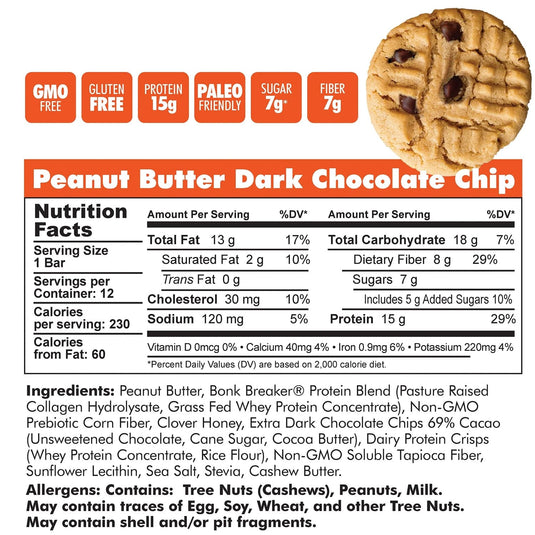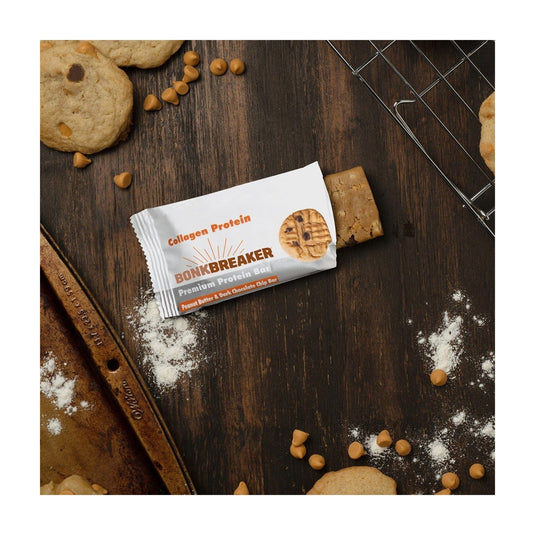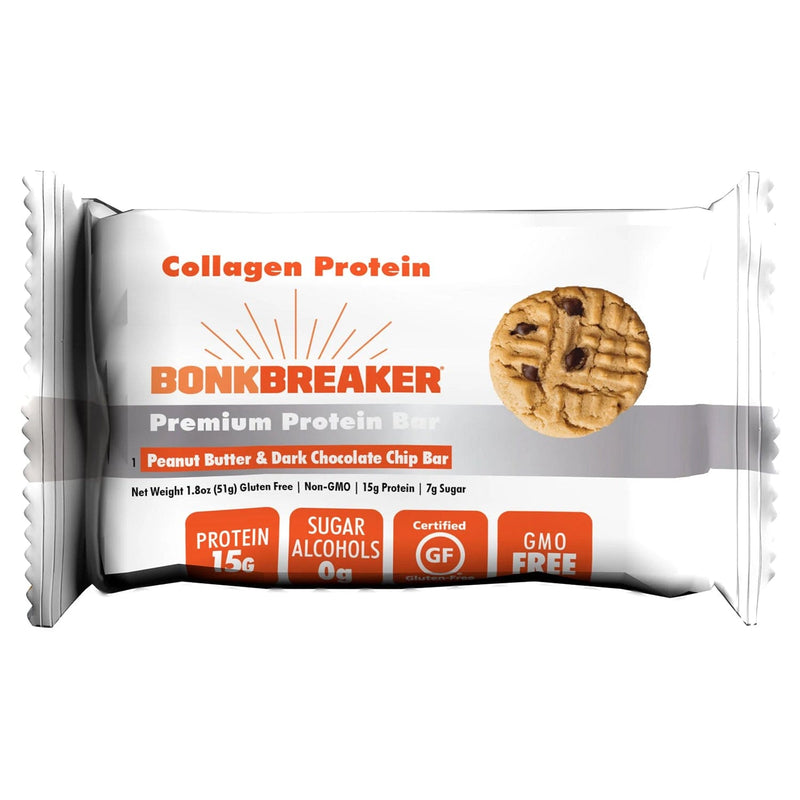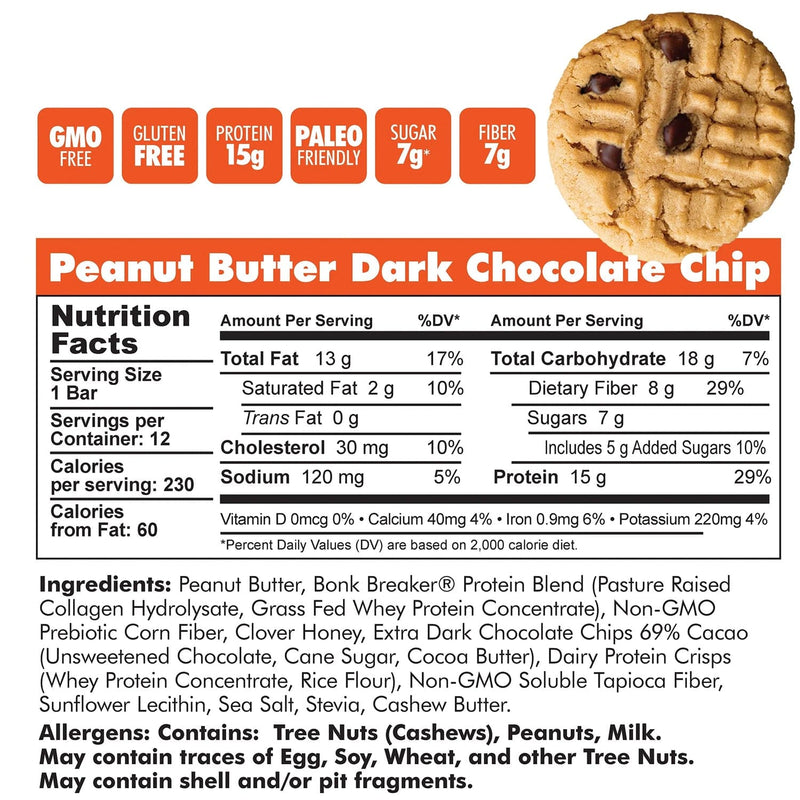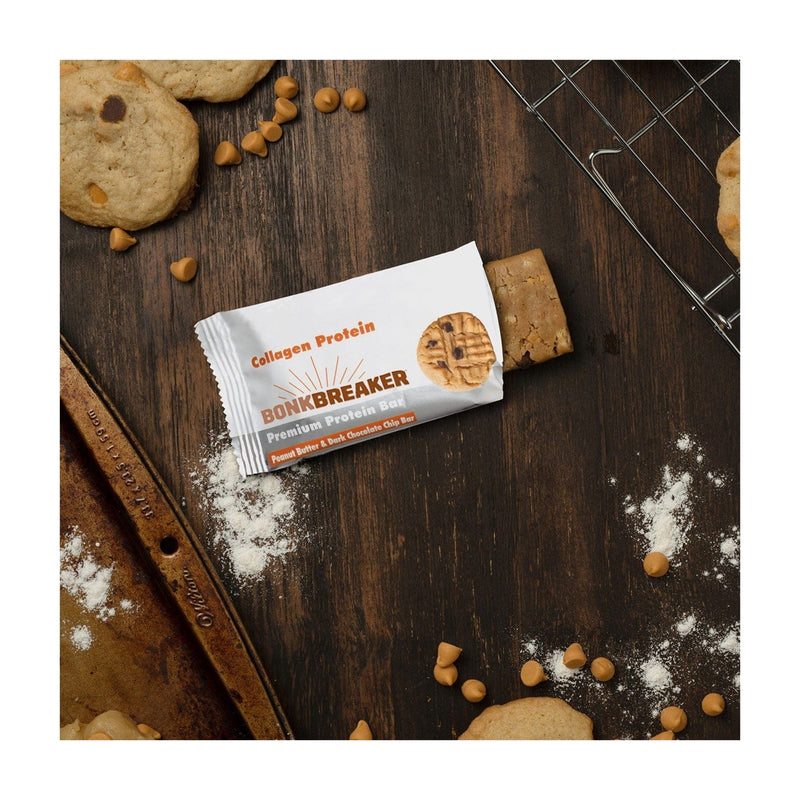 To say Peanut Butter and Dark Chocolate Chips are a perfect pair would be an understatement! This flavor-packed, dynamic duo has been fueling the likes of World Champion Triathletes & Cyclists, Pro Bowl Football players, Celebrity Fitness trainers and Weekend Warriors for years, and now its here to take protein to the next level with 15g of protein and only 7g of sugar in a deliciously, filling bar. All of our Premium protein bars are made with all-natural, REAL ingredients that are Gluten-Free, and feature the proprietary Bonk Breaker® Protein Blend of Pasture Raised Collagen Hydrolysate and Grass Fed Whey Concentrate.
15g of protein
Proprietary combo of collagen protein and grass-fed whey protein for optimal amino blend and bio-availability
Only 7g of sugar
Pre-biotic fiber
Zero sugar alcohols
Gluten-Free
Whether you're looking for a tasty, zero-guilt, on-the-go healthy snack or the ideal post-workout recovery bar, our Collagen Protein Bars are the perfect solution!