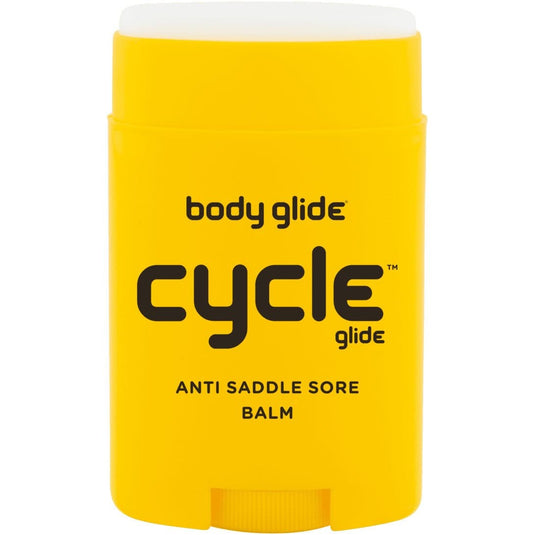 Cycle Glide® balm is never wet. It has no oils, messy lanolin or petroleum. It has plant waxes to protect against rubbing that causes saddle sores. Used for road, race, mountain biking, BMX, cyclo-cross, touring, and commuting.
What it Does
Creates a dry, invisible, non-greasy barrier that protects your skin from friction and rubbing that lead to chafing, irritation, and saddle sores. Doesn't require frequent application.  Hands stay clean and mess free.
Great to Know
The preferred choice over wet messy creams, gels, and powders. No petroleum, lanolin, or mineral oils. Made with allergen free, plant-derived ingredients that are child safe, vegan approved, and never tested on animals. Sweat Resistant formula keeps pores clog free. Sweat escapes and lets skin breathe. No need for frequent reapplication. Cycling clothing safe.
How to Use
Before you get dressed apply to skin to protect and arrest the rubbing that causes saddle sores. Apply to intact skin before activity or anytime. Apply direct from the stick to your skin, shorts, pads, or chamois. Use daily to stay in the saddle longer – 100 mile rides, and more. Wash off with mild soap.