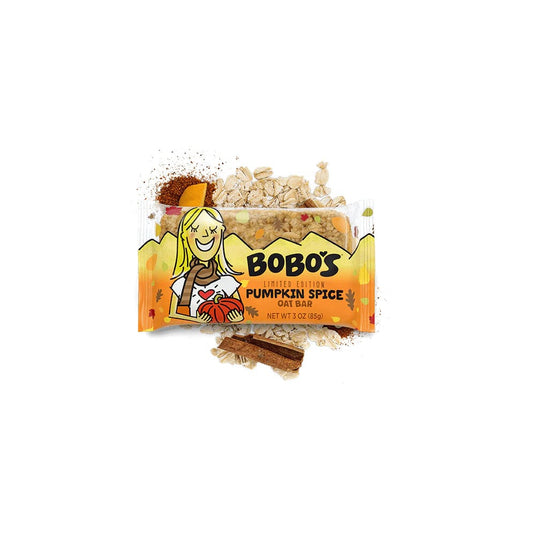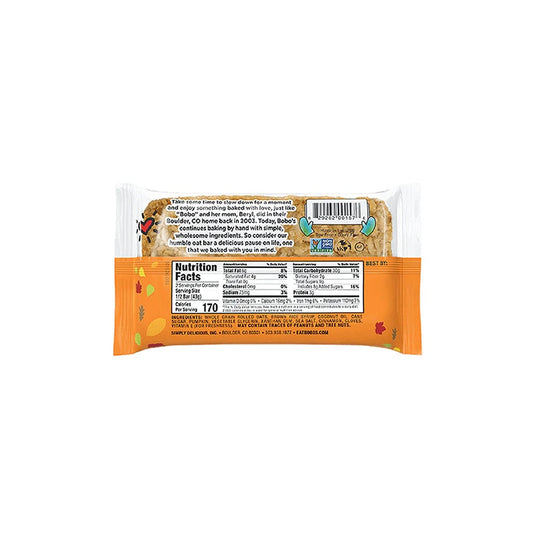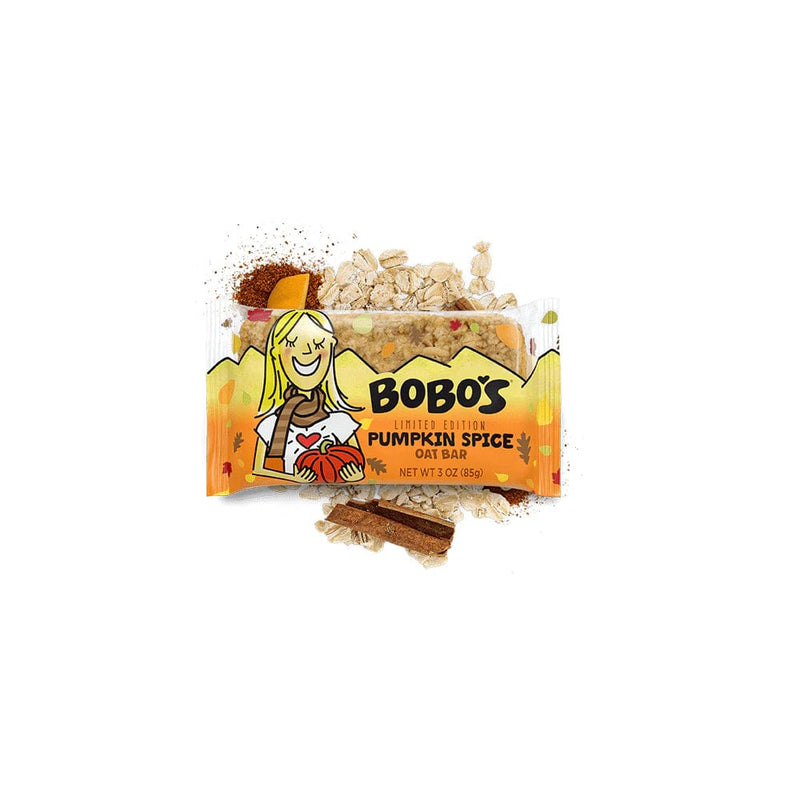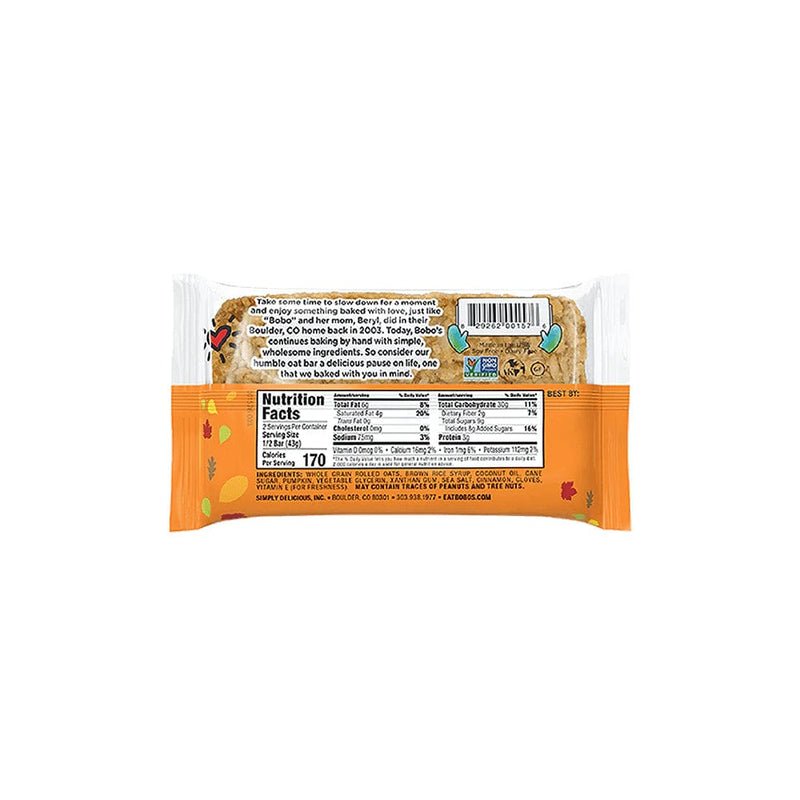 Wholesome Pumpkin Spice Snack Bar
Our Pumpkin Spice bar combines all the ingredients of your favorite pumpkin pie recipe – cinnamon, cloves, and of course pumpkin – for a heartwarmingly delicious treat. This limited edition bar will have you in the holiday mood in no time, just like Grandma's pumpkin pie fresh out of the oven. Wrap your scarf around your neck and enjoy this Fall flavor!
Features
 100% organic whole-grain oats
 Certified gluten-free and kosher
 Contain no sugar alcohol, dairy or soy
 Non-GMO Project Verified
 Nutrition facts and ingredients displayed here may differ from what is printed on the packaging; information on packaging reflects actual contents
BENEFITS OF THE HUMBLE OAT
WEIGHT MANAGEMENT
Oats leave you feeling fuller longer, helping to stave off hunger pangs.
LOWERS BLOOD PRESSURE
A diet high in whole grains and fiber are more likely to have healthy blood pressure.
HEALTHY GUT
Whole grains contain probiotics that help beneficial bacteria in the gut flourish.
 COCONUT OIL
Coconut oil is a great source of healthy fats. It also provides a quick energy supply.
WHOLE CANE SUGAR
Contains amino acids, vitamins and minerals not found in processed sugar.
BROWN RICE SYRUP
Adds delicious taste and helps all of our good stuff stay together.
Gluten Free
Non-GMO
Vegan
Kosher
Dairy Free
Soy Free