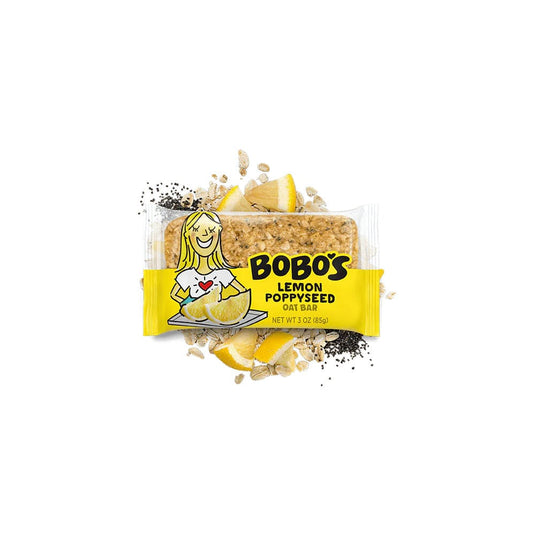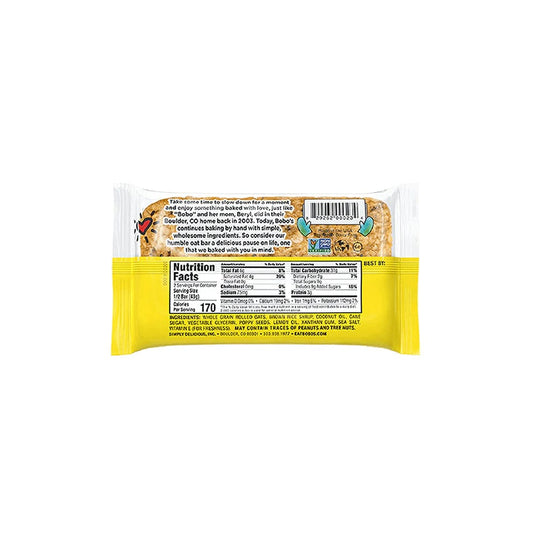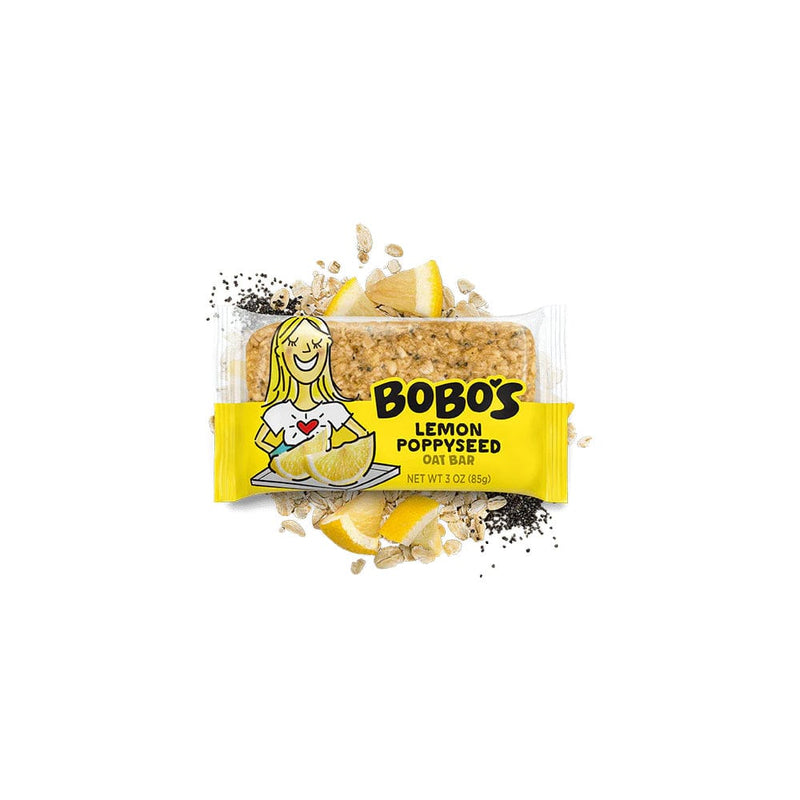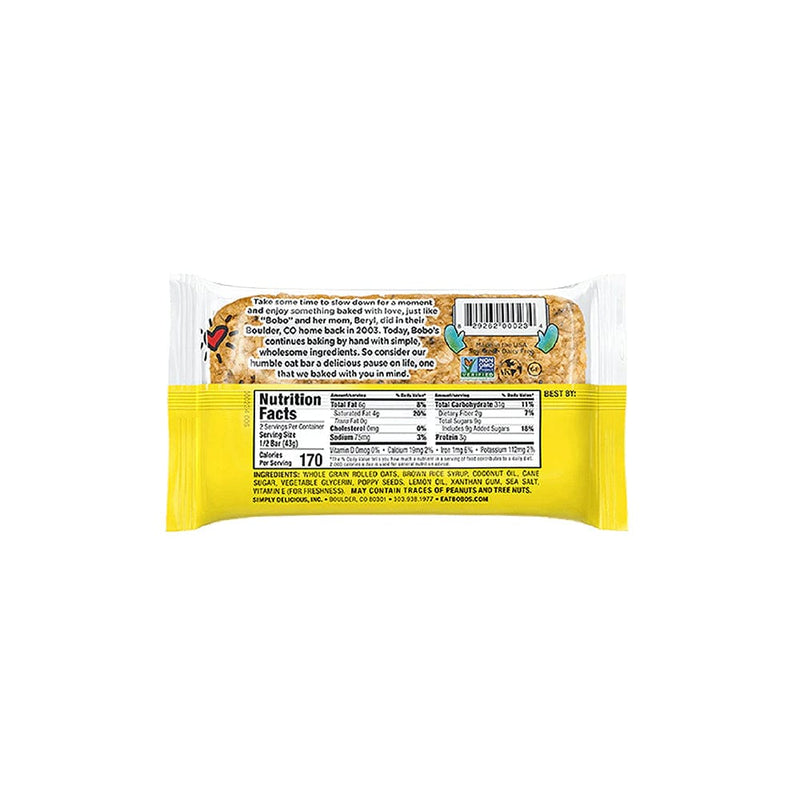 Wholesome Lemon Poppyseed Snack Bar
What do you get when you mix lemon, poppy seeds, and organic oats with your own two hands? Well, we don't know what you get, but we get a rich, refreshing zesty blend of whole grains and fresh citrus. If you want your lips to purse and your mouth to water we recommend at least one lemon poppyseed oat bar, daily.
Features
 100% organic whole-grain oats
 Certified gluten-free and kosher
 Contain no sugar alcohol, dairy or soy
 Non-GMO Project Verified
 Nutrition facts and ingredients displayed here may differ from what is printed on the packaging; information on packaging reflects actual contents
BENEFITS OF THE HUMBLE OAT
WEIGHT MANAGEMENT
Oats leave you feeling fuller longer, helping to stave off hunger pangs.
LOWERS BLOOD PRESSURE
A diet high in whole grains and fiber are more likely to have healthy blood pressure.
HEALTHY GUT
Whole grains contain probiotics that help beneficial bacteria in the gut flourish.
Technical Specs
| | |
| --- | --- |
| Best Use | Multisport |
| Best Consumed | Before / During / After Activity |
| Serving Size | 1/2 bar |
| Servings per Container | 2 serving(s) |
| Calories per Serving | 190 |
| Calories from Fat | 60 |
| Total Fat | 7 grams |
| Saturated Fat | 4.5 grams |
| Trans Fat | 0 grams |
| Cholesterol | 0 milligrams |
| Sodium | 70 milligrams |
| Carbohydrates | 28 grams |
| Potassium | 0 milligrams |
| Dietary Fiber | 2 grams |
| Sugars | 10 grams |
| Protein | 3 grams |
| Vegan | Yes |
| Vegetarian | Yes |
| Gluten Free | Yes |
| Net Weight | 3 ounces |
Gluten Free
Non-GMO
Vegan
Kosher
Dairy Free
Soy Free