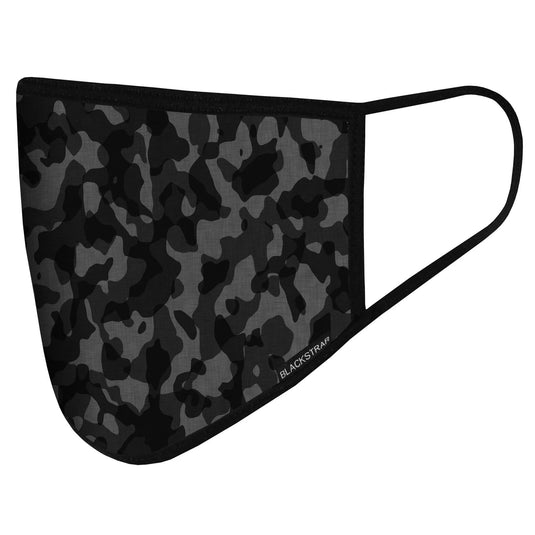 In response to the demand for Public Health Products, BlackStrap is proud to offer a range of Public Health Face Masks that provide protection for individuals in essential public settings and for companies with public facing staff and/or those with essential operations.  The Civil Mask is reusable, comfortable and eco friendly.
 The Civil Facemask from Blackstrap provides a dual layer barrier of protection for individuals in essential public settings such as the grocery store, doctor's office, etc.  This Public Safety Facemask has a tightly woven outer shell and tapered design for a contoured, lightweight face mask that fits a wide range of faces.
For EVERY CIVIL MASK PURCHASED at Bsbrand.com, BlackStrap will match it with a donated Civil Mask to community entities and individuals in need.
Each Civil Mask is made from re-purposed fabric that would have otherwise hit the cutting room floor.  We are proud to add the Civil Mask to the BlackStrap WASTE-ZERO line of mindfully & sustainably manufactured products that keep fabric scraps out of landfills.
Tightly woven outer shell fabric (Milled in the USA)
Dual Layer construction with mesh liner
Elasticized around the ear straps

Synthetic, moisture wicking & lens safe fabric 

Antimicrobial, quick dry & machine washer/dryer friendly
In the Multi-Color Masks colors may vary from images on website.
*** On April 4th the CDC updated their "How to Protect Yourself & Others" page to include "Covering your mouth & nose with a cloth face cover when around others"
*** PRODUCT DISCLAIMER: This mask is not certified for use in a medical setting
****MASKS ARE NOT RETURNABLE ITEMS****