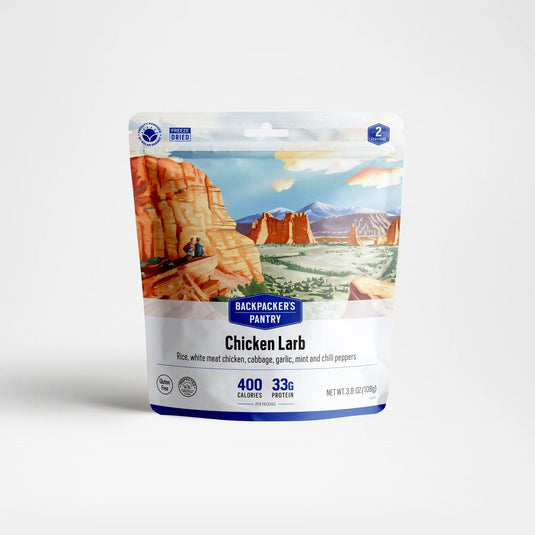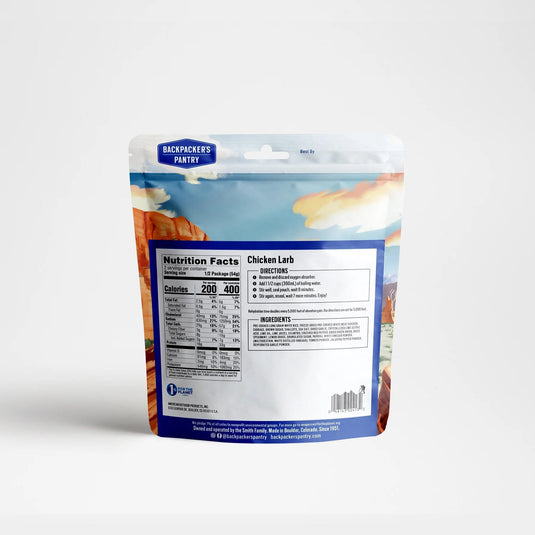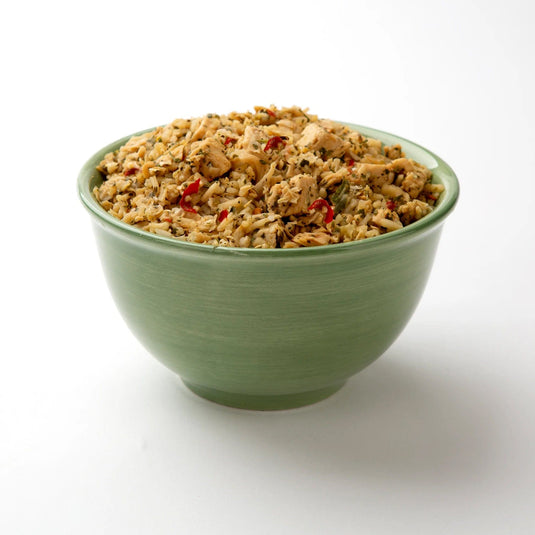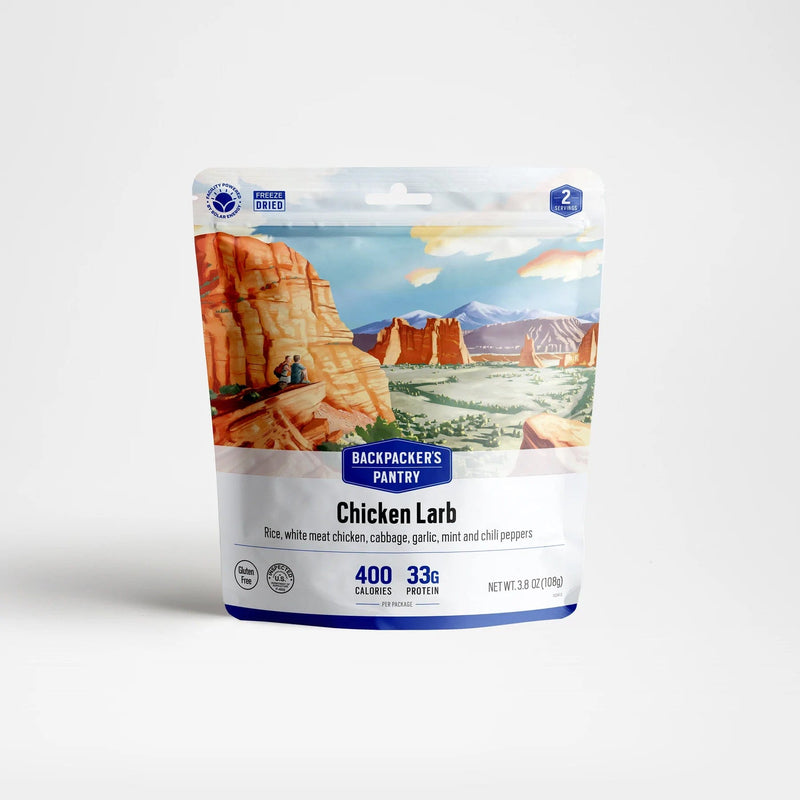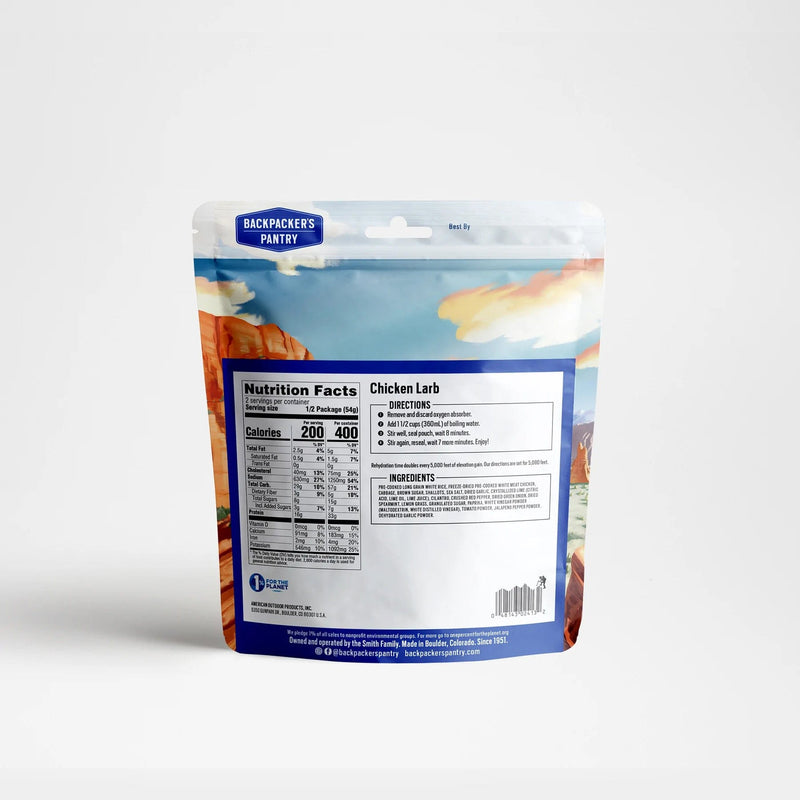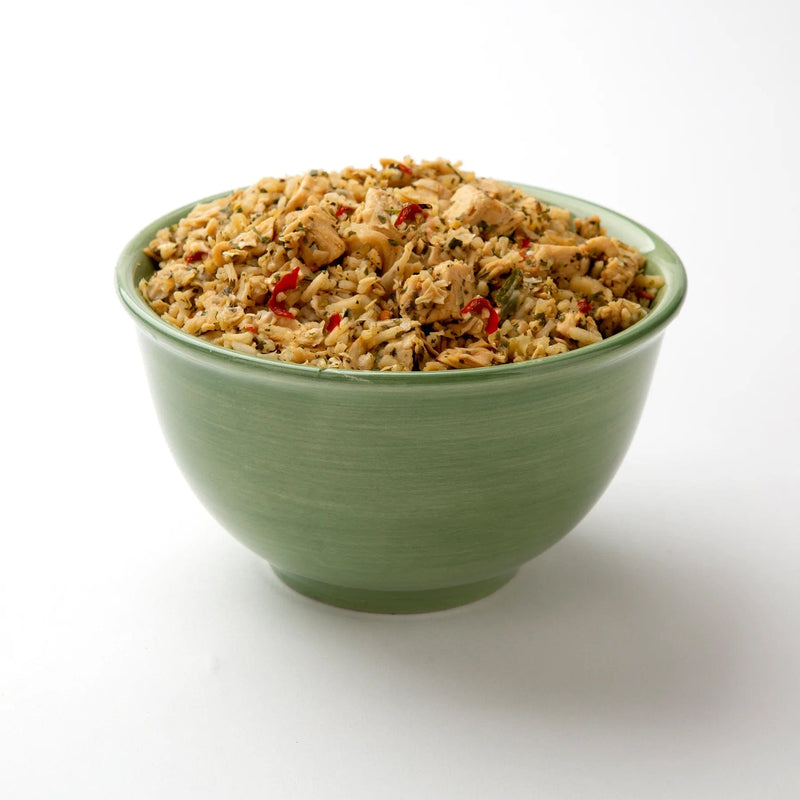 This savory minced meat salad originates from Laos, Thailand & is packed with bright, delicious flavors and contrasting textures. Our recipe is a fragrant blend of savory minced white-meat chicken, cabbage salad, traditional Thai ingredients of lime, chili, mint, and long-grain white rice. It's perfect hot weather food: spicy, crunchy and light, but rich in flavors and contrasts. If you've never had Larb before, you are in for a real trail treat. Just add hot water to enjoy!
Food Hack Tip: Bring crisp lettuce leaves for that extra bit of fresh contrast to this summery salad.

Inspired by the national dish of Laos, our chicken larb remains authentic and pays homage to this classic recipe right down to the mint and chili peppers. All meticulously prepared for you to savor no matter the time or place along your journeys. It's a freeze-dried camping entrée crafted for true connoisseurs of the world's best cuisine.
Ingredients: Pre-Cooked Parboiled Long Grain White Rice, Freeze-Dried Pre-Cooked White Meat Chicken, Cabbage, Brown Sugar, Shallots, Sea Salt, Dried Garlic, Crystallized Lime (Citric Acid, Lime Oil, Lime Juice), Cilantro, Crushed Red Pepper, Dried Green Onion, Dried Spearmint, Lemon Grass, Granulated Sugar, Paprika, White Vinegar Powder (Maltodextrin, white distilled vinegar), Tomato Powder, Jalapeno Pepper Powder, Dehydrated Garlic Powder. 
Rice, all-natural, white meat USDA chicken, cabbage, garlic, mint, and chili peppers

Gluten-free
10-year shelf life 

(exact expiration date found on product packaging)

400 calories per pouch
33g of protein per pouch
2 servings per pouch
CONTAINS: No Allergens