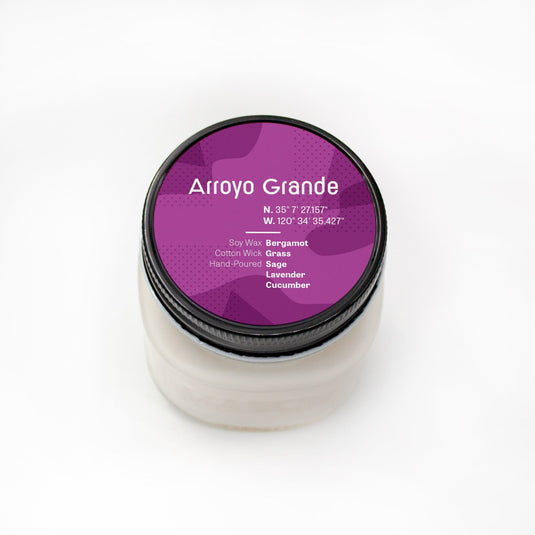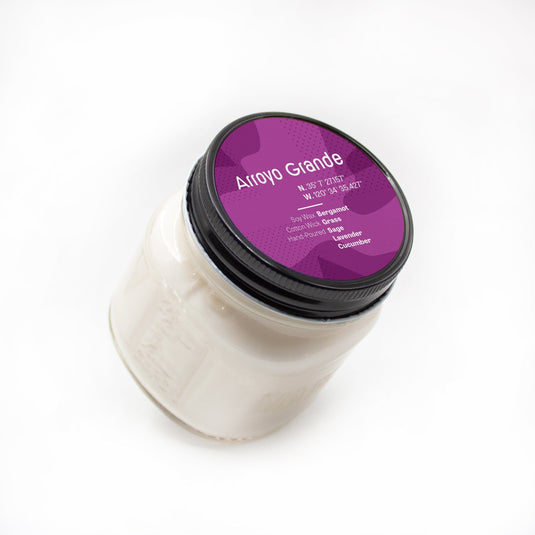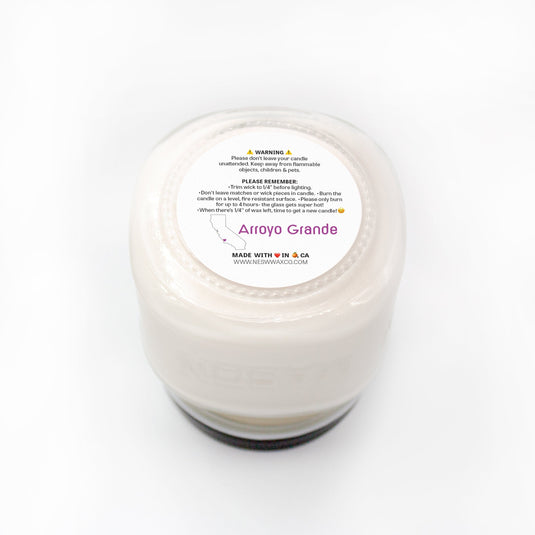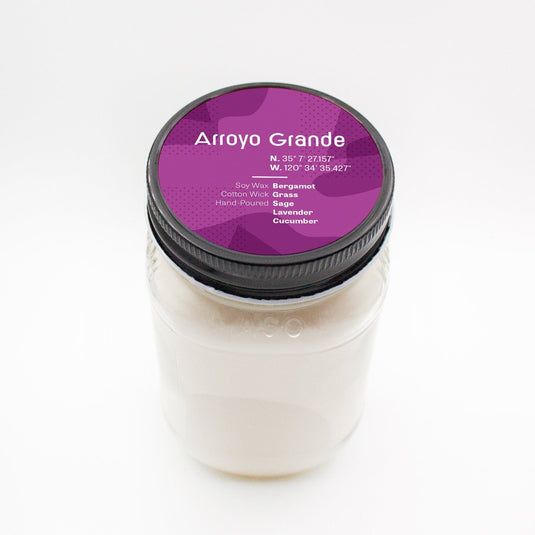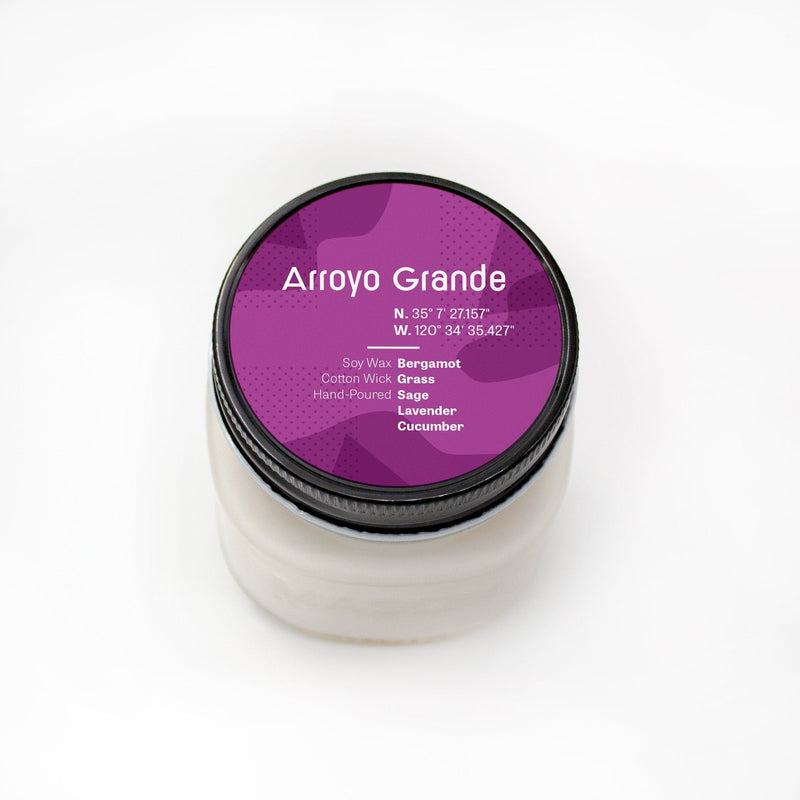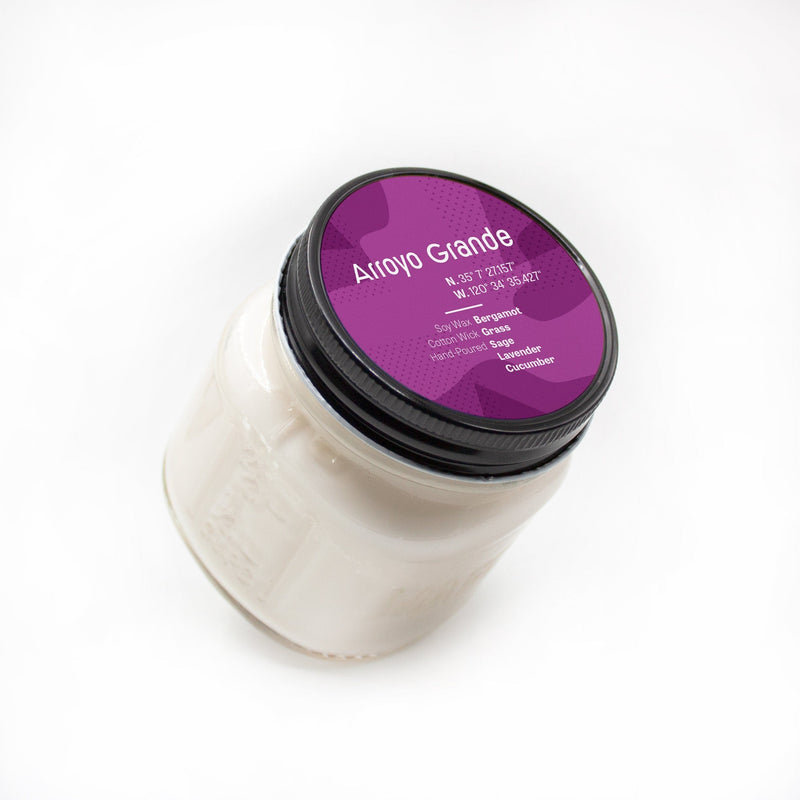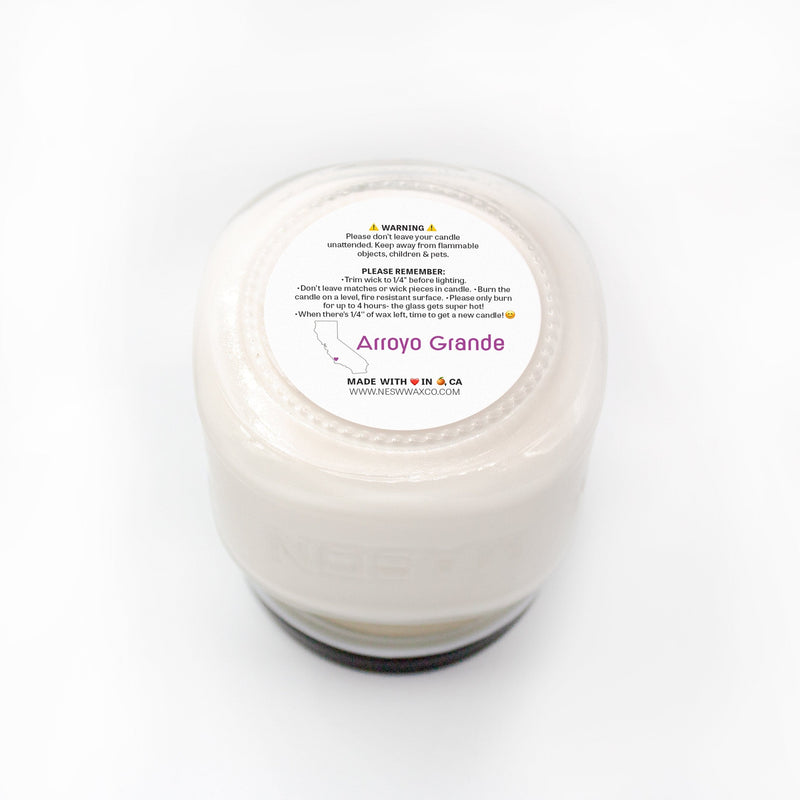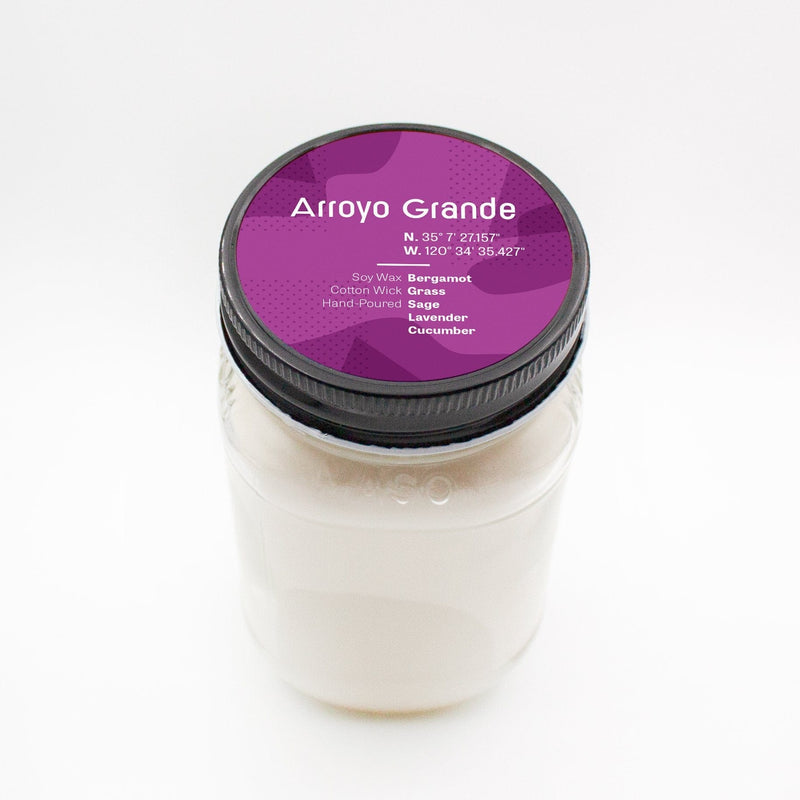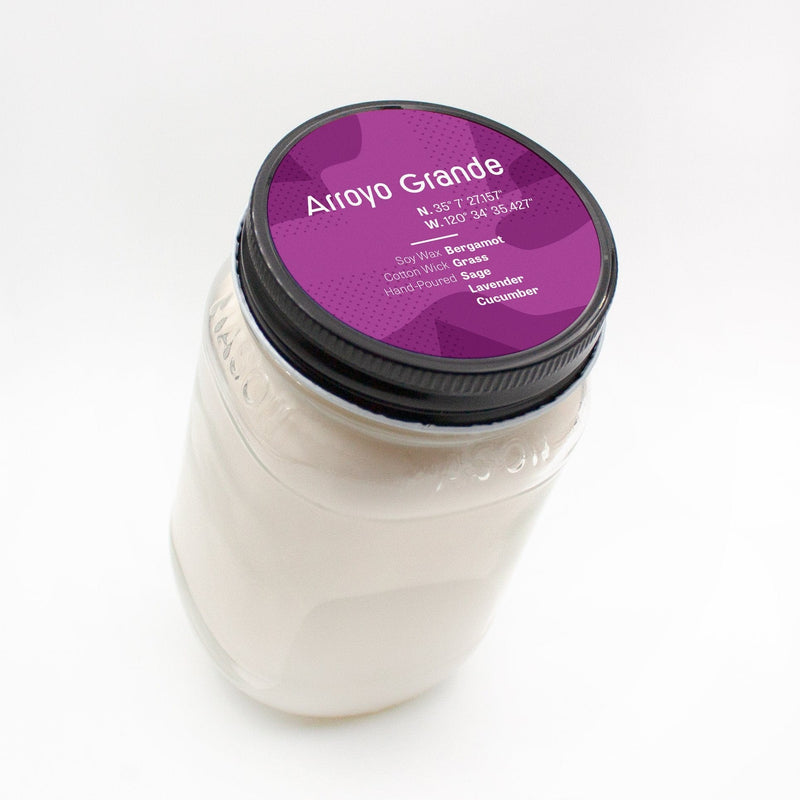 Fulfilled by our friends at NESW WAX CO//
"ARROYO GRANDE"
NOTES- Bergamot, grass, sage, lavender, cucumber
Beautifully fragrant hand-poured soy candles that are poured into an 8 oz or 16 oz lidded mason jar with a single wick. These strong scents are designed to perform exceptionally well with soy wax. Your 8 oz candle will burn for 40 glorious hours and your 16 oz candle will burn for 75 hours. Each candle is represented by a California city and the notes will also be listed for each fragrance.
*Our candles are non-toxic, from the soy wax to the wicks to the fragrance oils.
*Please use our candles only for the intended purpose- to have the best smelling house on the block.
Burning instructions:
Trim wick to 1/4" before lighting. Keep candle free of any foreign materials including matches and wick trimmings. Only burn the candle on a level, fire resistant surface. Do not burn the candle for more than 4 hours at a time.