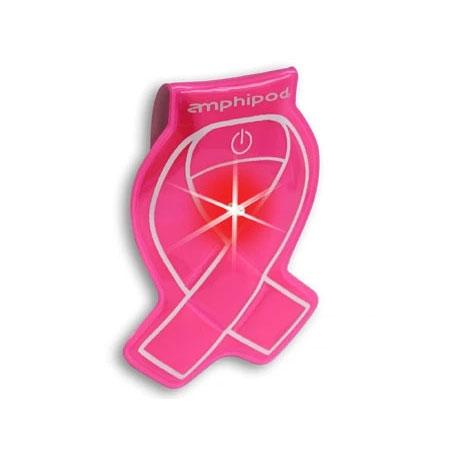 Just a simple clip and you are off to the races. The flashing LED light can almost be clipped onto anything from a hat, to a shirt, to pants, and a backpack. A simple press of a button and you are visible in low light conditions.
Features & Benefits:
Add high brilliance reflectivity to just about anything!

Ultrabright flashing LED

Simple press button on-and-off

Drugstore battery for easy replacement

Battery included / ready for use

Easy to attach with integrated dual magnet

Available in two shapes and three fluorescent colors

Less than 1/2 ounce, Vizlet LED adds feather-light reflectivity/brilliant fun!