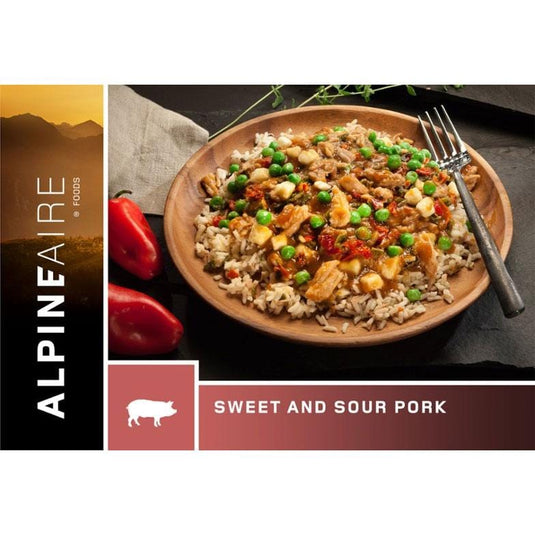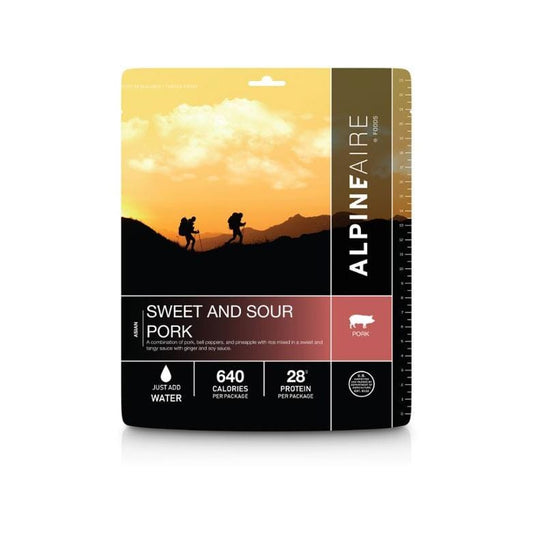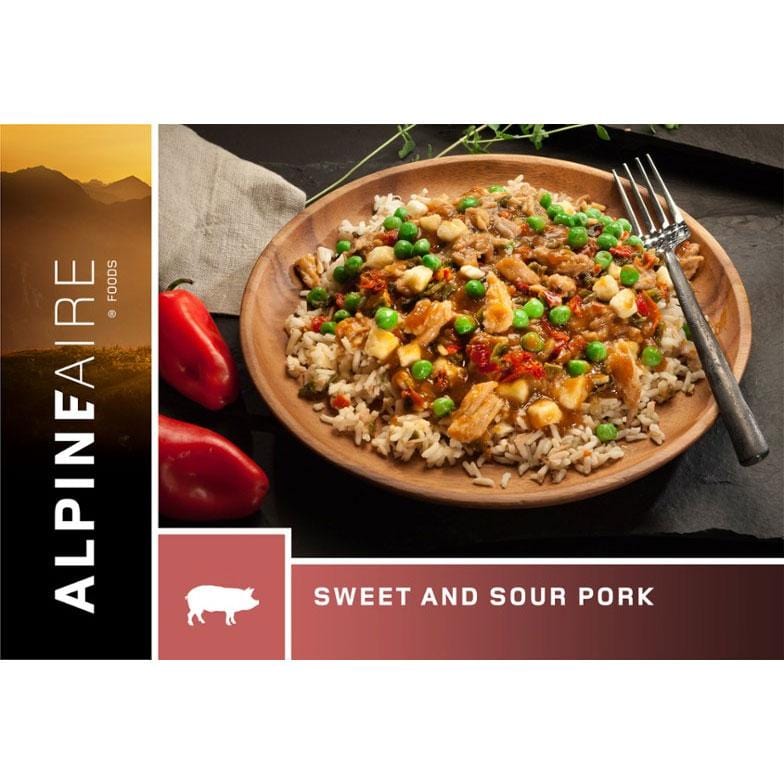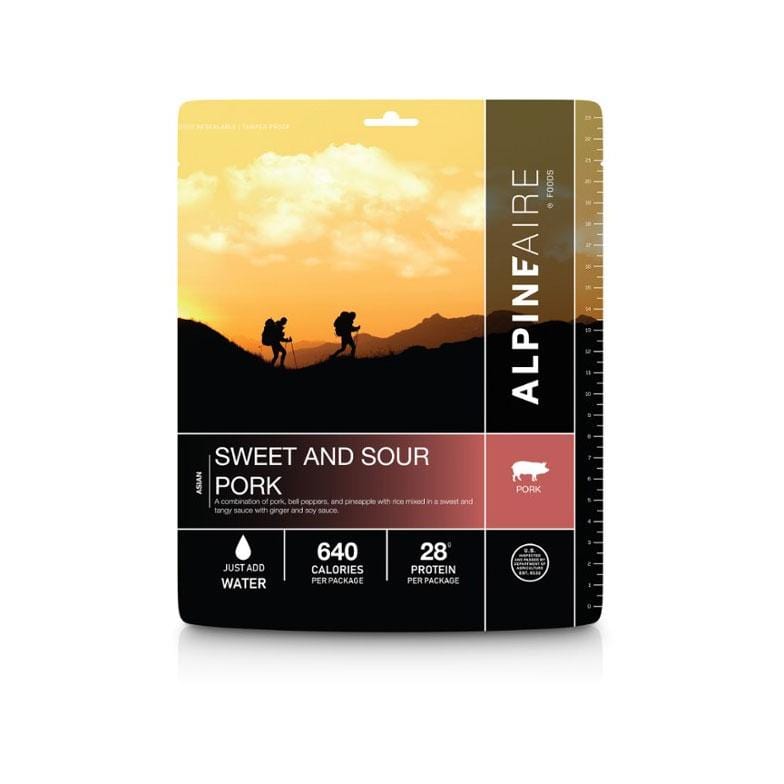 Combining pork, bell peppers, pineapple and rice with a sweet and tangy sauce, AlpineAire Foods Sweet & Sour Pork offers a delicious and low-effort way to cap a long day in the backcountry.
Great-tasting, nutritious meal is made from high-quality ingredients with zero trans fat to fuel your adventure
Easy to prepare: Just add hot water to the fill line and wait 10–12 minutes; no need for a measuring cup
This product has a 5-year shelf life
Nutrition facts and ingredients displayed here may differ from what is printed on the packaging; information on packaging reflects actual contents
Made in USA.
Ingredients: instant white rice, freeze-dried pulled pork (natural flavors, salt), honey powder (honey, corn maltodextrin), pineapple, brown sugar crystals (cane sugar, cane molasses or brown cane sugar (cane sugar, cane molasses), soy sauce [(wheat soybeans, salt) maltodextrin, salt], red and green bell pepper combo, potato starch, starch, low-sodium chicken-flavor broth [maltodextrin, salt, torula yeast, dehydrated vegetables (onion, celery, parsley, spinach, garlic, carrot), potato flour, xanthan gum, spices, extractives of spice (including turmeric and paprika), soy lecithin, not more than 2% soybean oil added as a processing aid], chopped white onion, peas, natural vinegar flavor (maltodextrin, silicon dioxide, and natural flavor), ginger, granulated garlic, teriyaki sauce [soy sauce (fermented soybeans, wheat and salt), salt, maltodextrin, salt, yeast extract, spices, onion powder, garlic powder], natural pineapple flavor (maltodextrin, silicon dioxide, natural flavor, and tricalcium phosphate), granulated white onion, natural flavor (baker's yeast extract, salt, canola oil).
Technical specs
| | |
| --- | --- |
| Best Use | Backpacking |
| Serving Size | 1.25 cups |
| Servings per Container | 2 serving(s) |
| Calories Per Serving | 320 |
| Calories from Fat | 40.5 |
| Total Fat | 4.5 grams |
| Saturated Fat | 1.5 grams |
| Trans Fat | 0 grams |
| Cholesterol | 35 milligrams |
| Sodium | 970 milligrams |
| Carbohydrates | 34 grams |
| Potassium | 342 milligrams |
| Dietary Fiber | 1 grams |
| Sugars | 13 grams |
| Protein | 14 grams |
| Meat | Pork |
| Net Weight | 5.8 ounces |