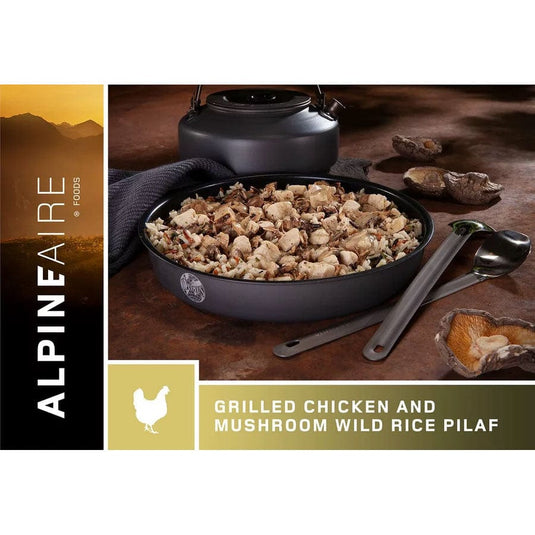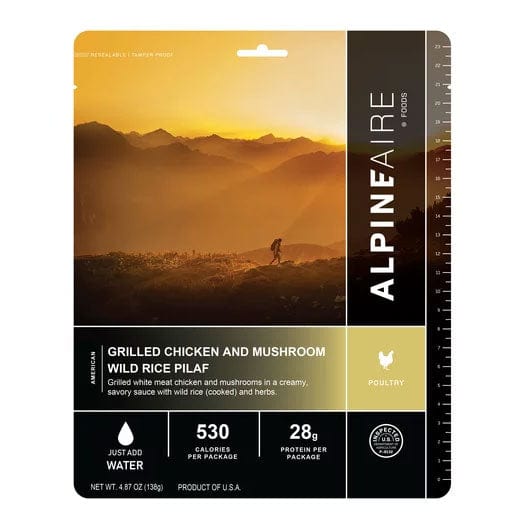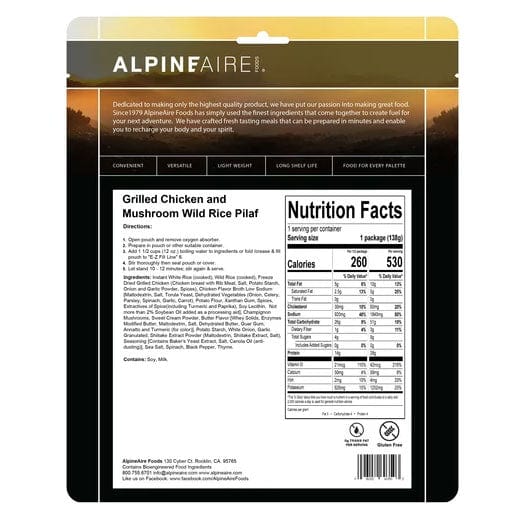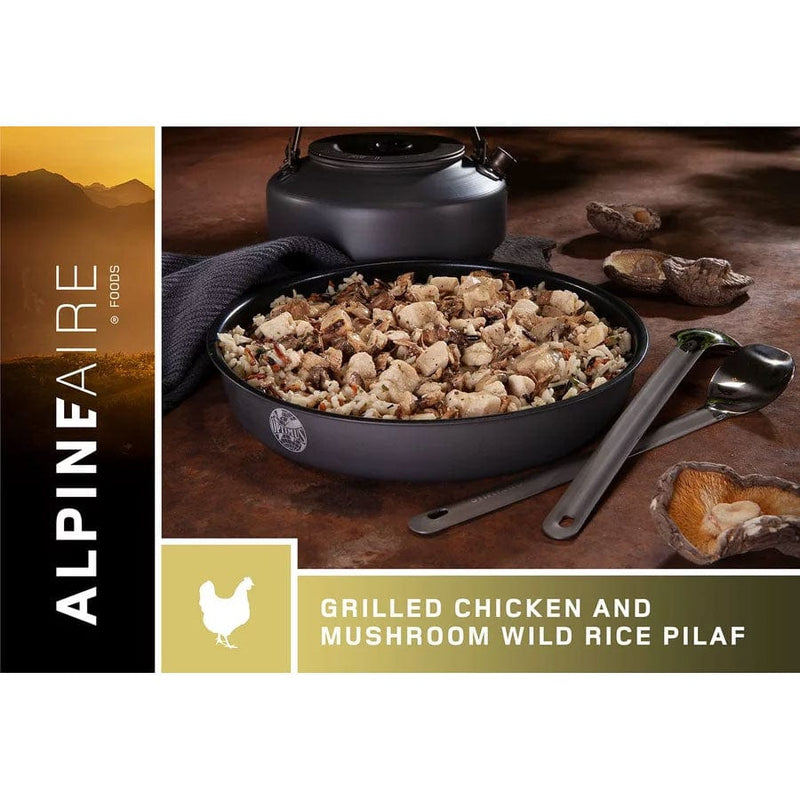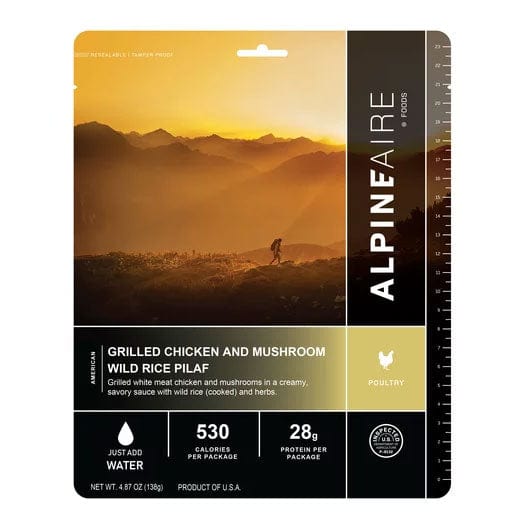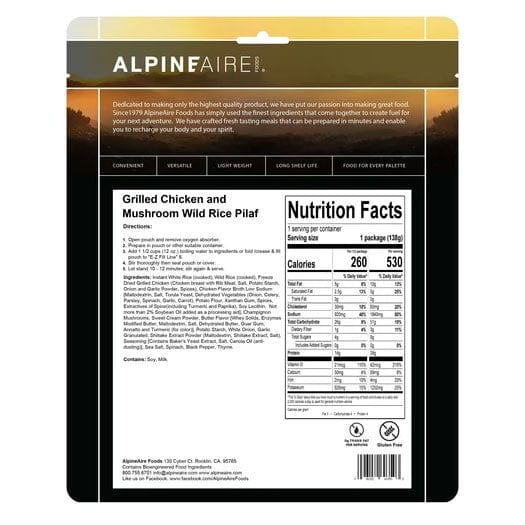 Enjoy a post-hike sunset with a savory meal. This AlpineAire Foods Grilled Chicken and Mushroom Wild Rice Pilaf features a creamy sauce and plenty of herbs to finish off your day deliciously.
Features grilled chicken and mushrooms in a creamy, savory sauce with wild rice and herbs
Easy to prepare; just add hot water to the fill line without the need of a measuring cup; ready in 10-12 minutes
The AlpineAire Foods Grilled Chicken and Mushroom Wild Rice Pilaf has a 5-year shelf life
Nutrition facts and ingredients displayed here may differ from what is printed on the packaging; information on packaging reflects actual contents
Made in USA.
Ingredients: Instant White Rice (cooked), Wild Rice (cooked), Freeze Dried Grilled Chicken (Chicken breast with Rib Meat, Salt, Potato Starch, Onion and Garlic Powder, Spices), Chicken Flavor Broth Low Sodium [Maltodextrin, Salt, Torula Yeast, Dehydrated Vegetables (Onion, Celery, Parsley, Spinach, Garlic, Carrot), Potato Flour, Xanthan Gum, Spices, Extractives of Spice (including Turmeric and Paprika), Soy Lecithin. Not more than 2% Soybean Oil added as a processing aid], Champignon Mushrooms, Sweet Cream Powder, Butter Flavor [Whey Solids, Enzymes Modified Butter, Maltodextrin, Salt, Dehydrated Butter, Guar Gum, Annatto and Turmeric (for color)], Potato Starch, White Onion, Garlic Granulated, Shiitake Extract Powder (Maltodextrin, Shiitake Extract, Salt), Seasoning [Contains Baker's Yeast Extract, Salt, Canola Oil (anti-dusting)], Sea Salt, Spinach, Black Pepper, Thyme.
| | |
| --- | --- |
| Serving Size | 1.5 cups |
| Servings per Container | 1 serving(s) |
| Calories per Serving | 530 |
| Calories from Fat | 90 |
| Total Fat | 10 grams |
| Saturated Fat | 5 grams |
| Trans Fat | 0 grams |
| Cholesterol | 60 milligrams |
| Sodium | 1840 milligrams |
| Carbohydrates | 51 grams |
| Potassium | 1252 milligrams |
| Dietary Fiber | 3 grams |
| Sugars | 9 grams |
| Protein | 28 grams |
| Meat | Chicken |
| Gluten Free | Yes |
| Net Weight | 4.9 ounces |