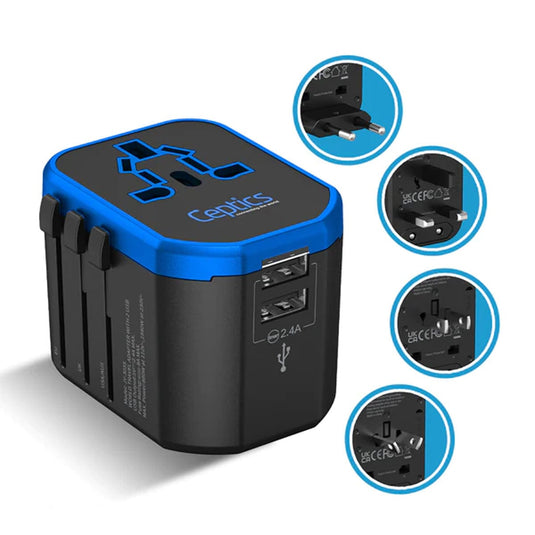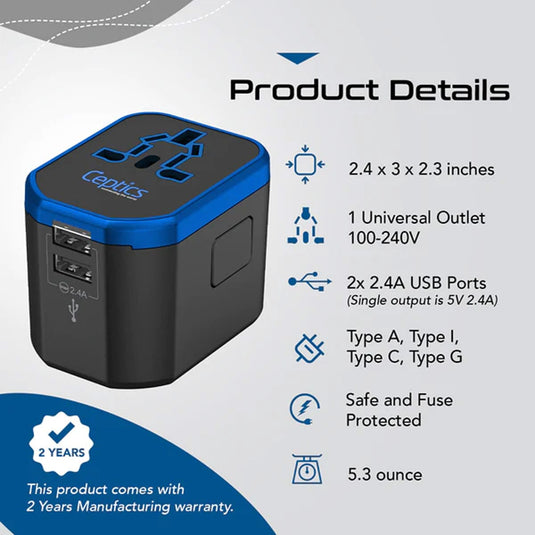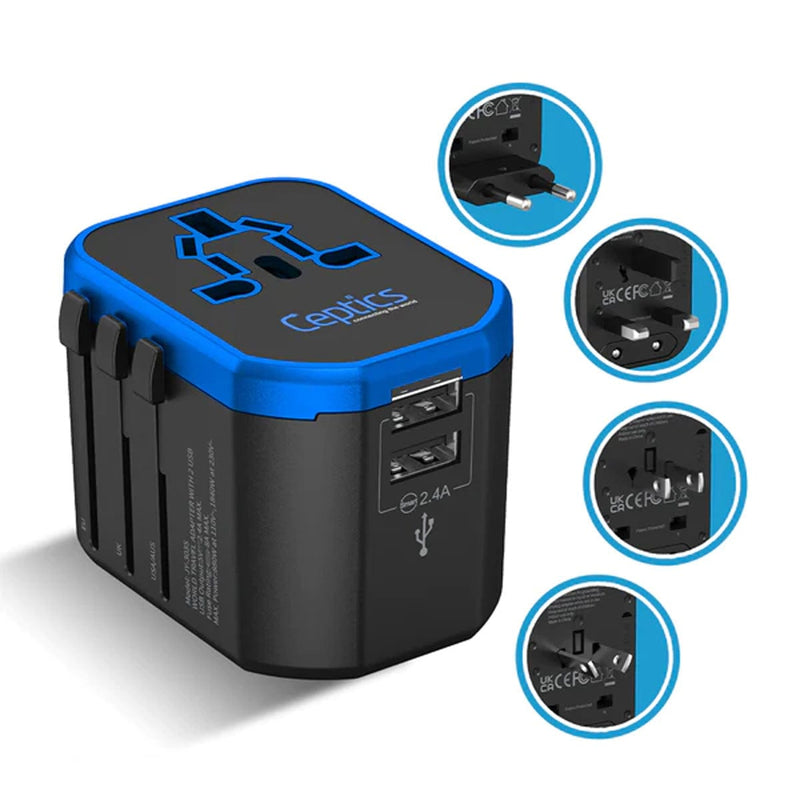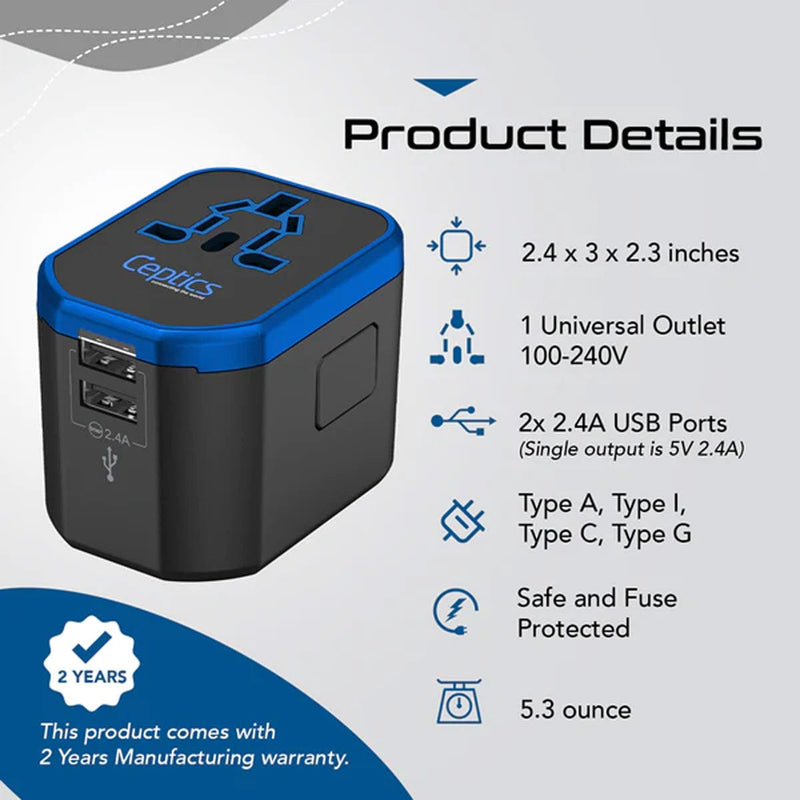 The Ceptics All-In-One adapter plug is one piece compact unit with sliding mechanism to slide out 4 different types of plug for use in over 200 countries around the globe. The UP-8KU features two USB ports to charge your devices such as tablets, phones, smartphones and battery chargers. It also accepts one 2-prong or a 3-prong power cord. Small, simple and packed with everything you may need for your travels!
All-in-One Design – elegant, small & compact
2x USB ports - 2.4A max is ideal to charge smartphones, tablets, iPhone, iPad and other USB devices
Universal Input Socket – Designed to accept 2-prong or 3-prong plug from *all countries including USA (*does not accept the S. African Type M plug)
4 slide out plugs: Type A, C, G & I compatible in over 200 countries
Safety Certified - Equipped with safety shutters & built in replaceable 8A fuse along with a spare fuse
Note: This adapter doesn't convert voltage. Its compatible for use with dual voltage or worldwide voltage devices with input voltage range from 100-240V. If your device doesn't support the destination country's voltage then you may need to use it with an appropriate size voltage converter. Cell phone chargers such as iPad, iPhone, laptop chargers are dual voltage and are compatible with these adapters.