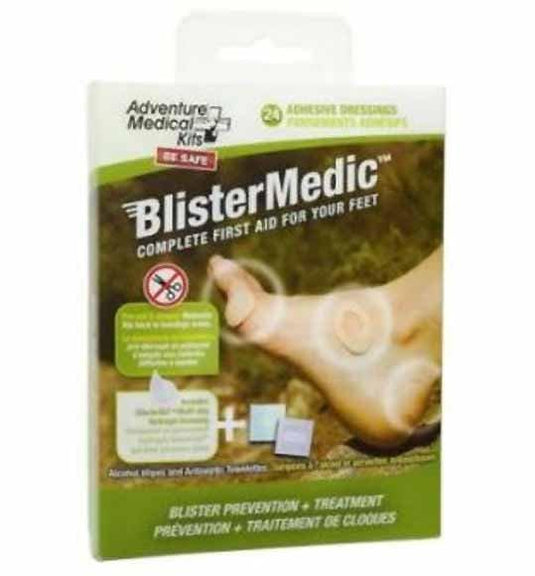 Prevent, relieve and disinfect with the Adventure Medical Kits Blister Medic Kit. It includes both the tried-and-true blister protection and prevention of Moleskin along with the advanced relief and healing power of GlacierGel™ hydrogel dressings for treatment on the go.
Moleskin reduces friction and prevents hotspots from developing into blisters.
GlacierGel™ blister dressing stops and starts healing on contact.
Antiseptic wipes disinfect to prevent infection.
Includes two sheets, each with 11 die-cut moleskin pieces, uniquely shaped to fit common blister areas - no scissors required!
Includes two GlacierGel™ dressings - large oval and small rectangular.
Includes 6 antiseptic wipes, 6 alcohol swabs.
Wt. 1.9 oz.