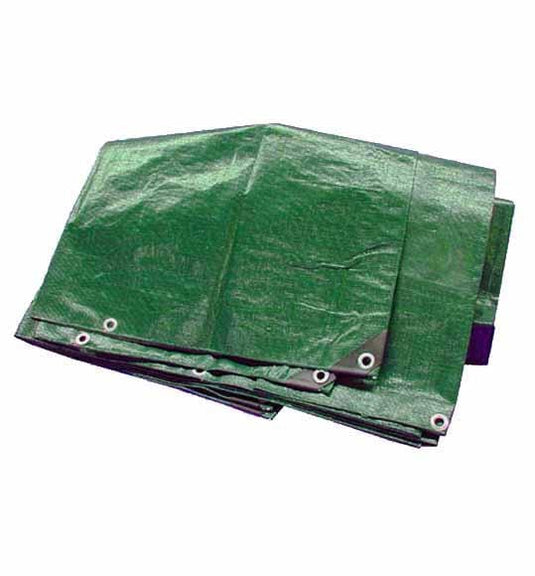 10'x20' Heavy Duty RipStop Polyethylene Tarp. Extra tight weave 8 mil ripstop polyethylene. Grommeted and reinforced corners.Grommets about every 3 feet. Finished size slightly smaller. Wt. 9 lbs. Imported.
10'x20' - Finished size is slightly smaller
RipStop Heavy DutyPolyethylene
Grommets in corners and 3 ft. to 4 ft. apart on hems
Weight = 9 lbs.
Reinforced corners
Import.