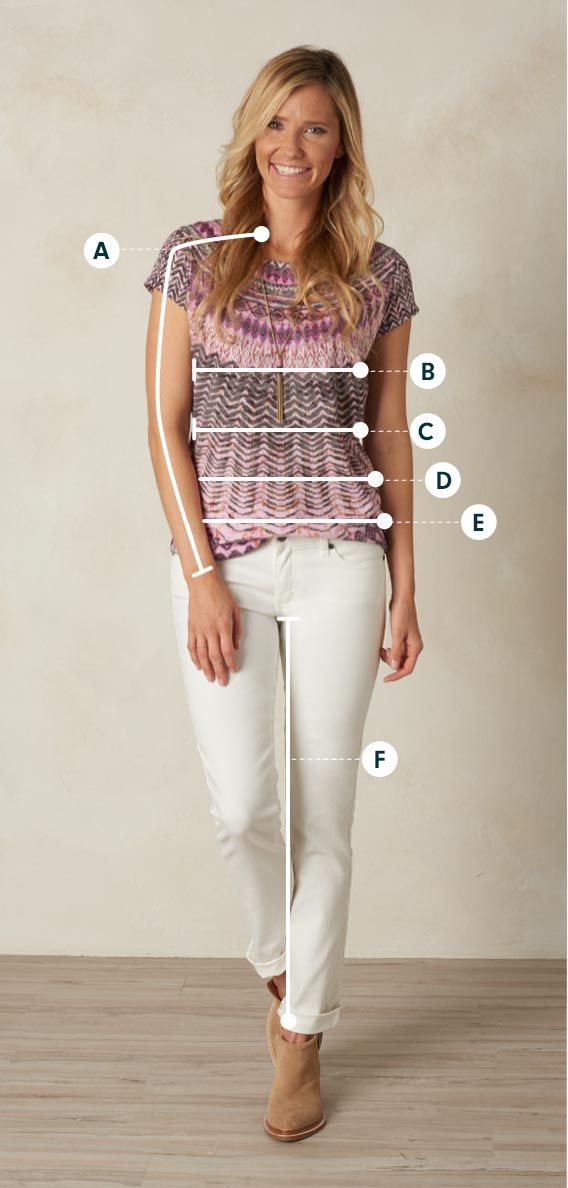 A. Sleeve Length: With arms slightly bent, measure from the center of your back neck, across your shoulder and down the outside of your arm to the wrist bone.

B. Bust: Place the tape measure under your arms and around the fullest part of your bust, then where bra band closure generally lands on your body.

C. Natural Waist: This is your natural waist. 

D. Low Waist: Standing with your feet together, measure around the fullest part of your hip.

E. Pant Waist: Measure where you like your pants to sit at your waist. Subtract 2" from your waist measurement to determine your waist size. 

F. Inseam: Grab your favorite pair of jeans/pants. Measure the inseam starting at the crotch seam to the bottom of the pant leg (round to the nearest 1/2 inch).