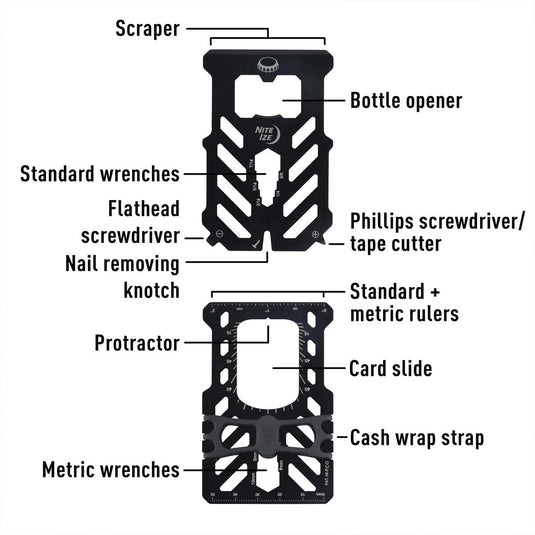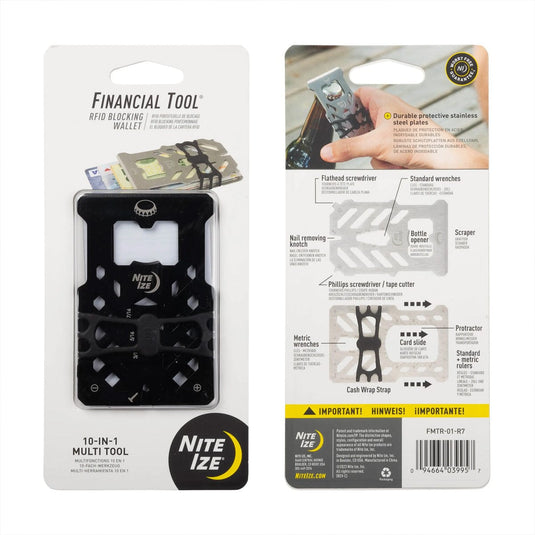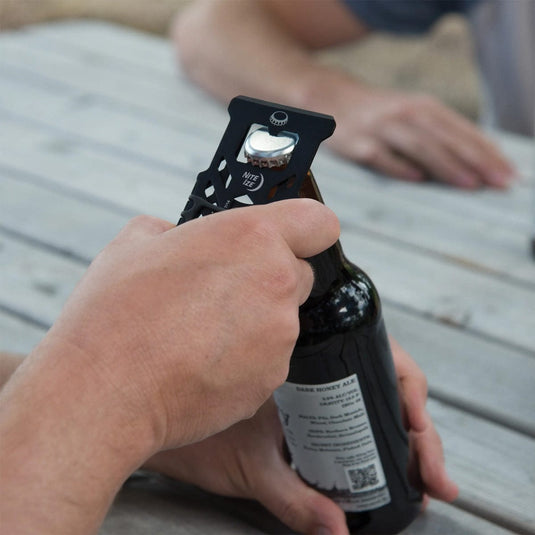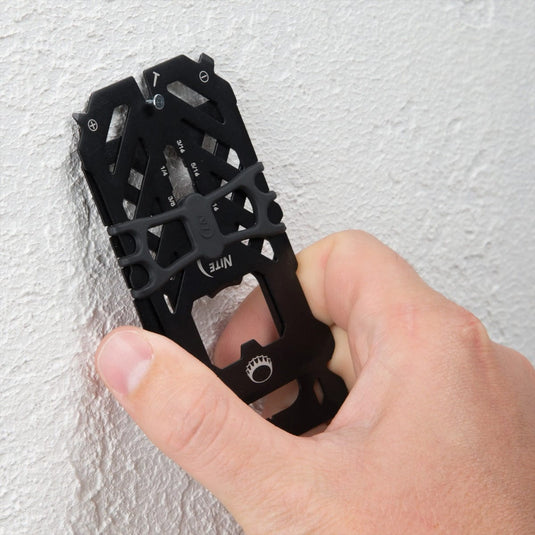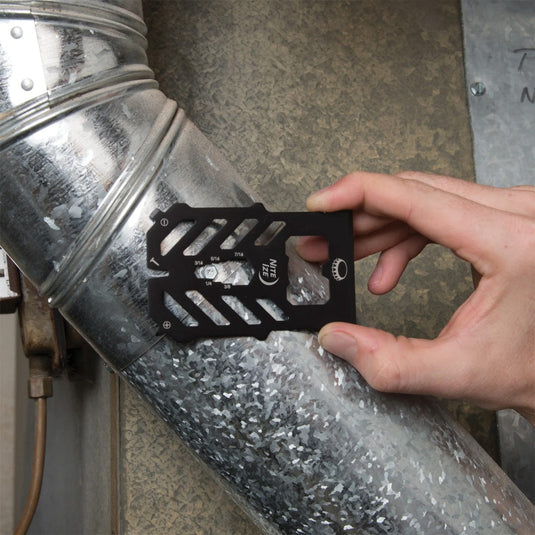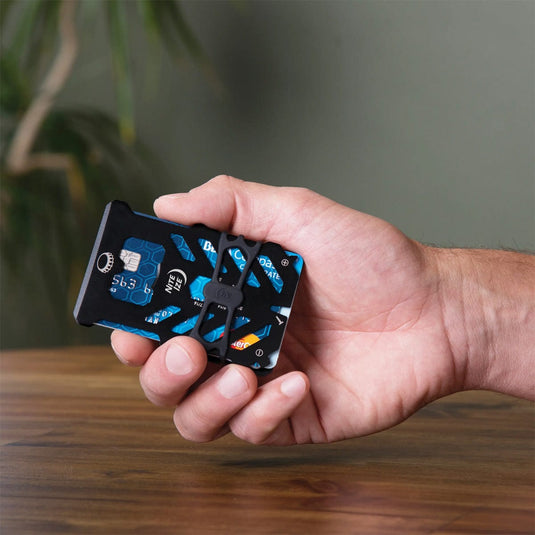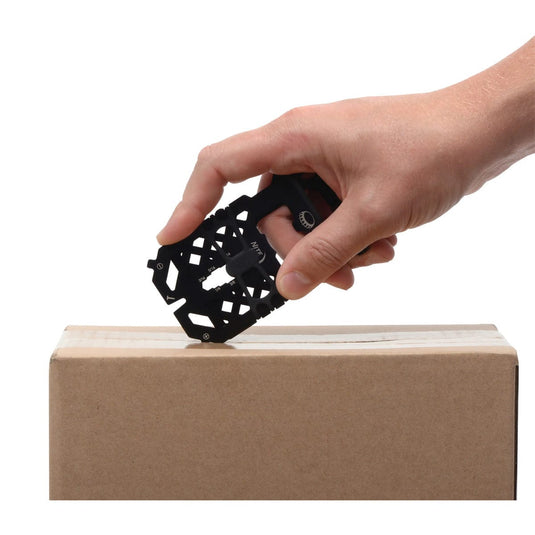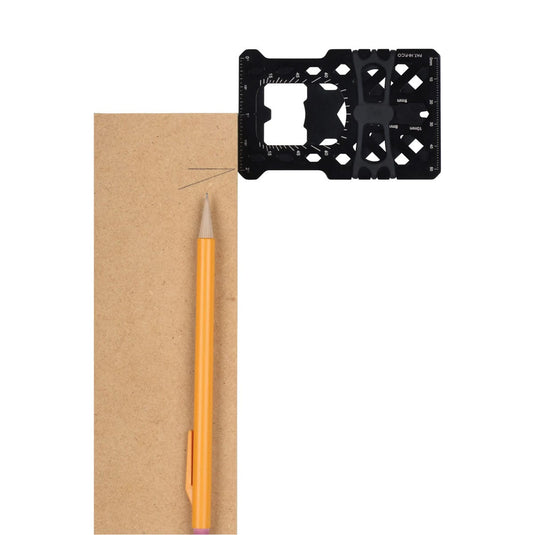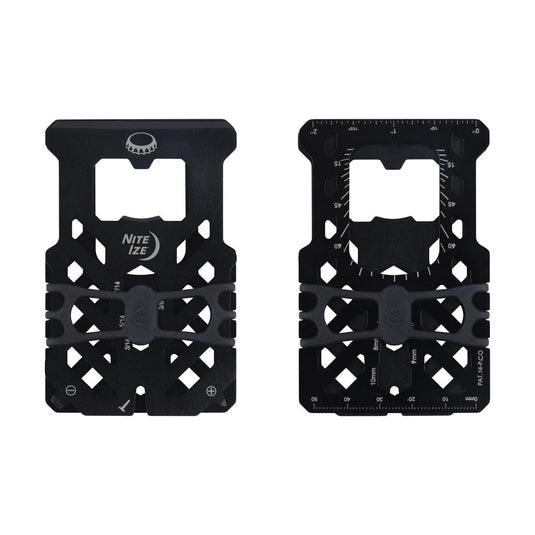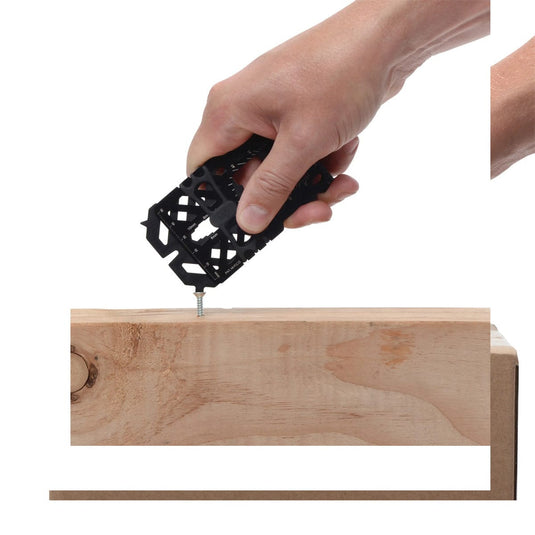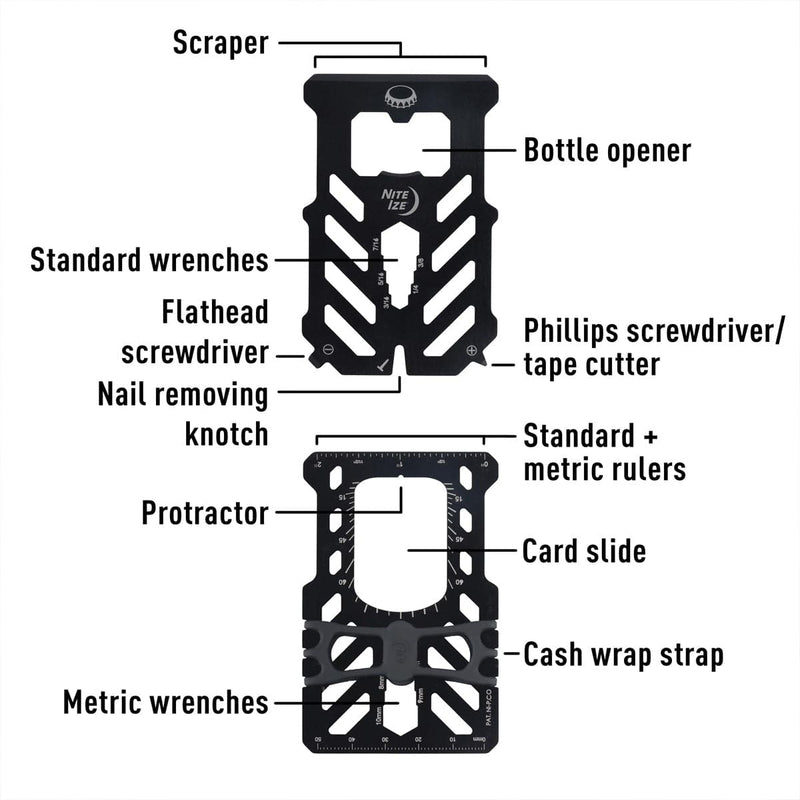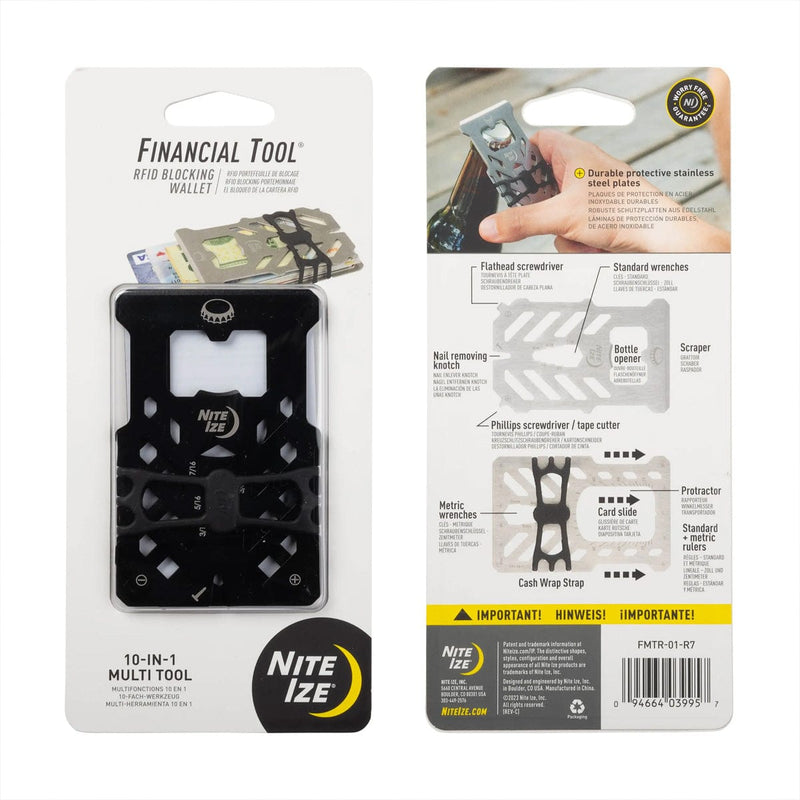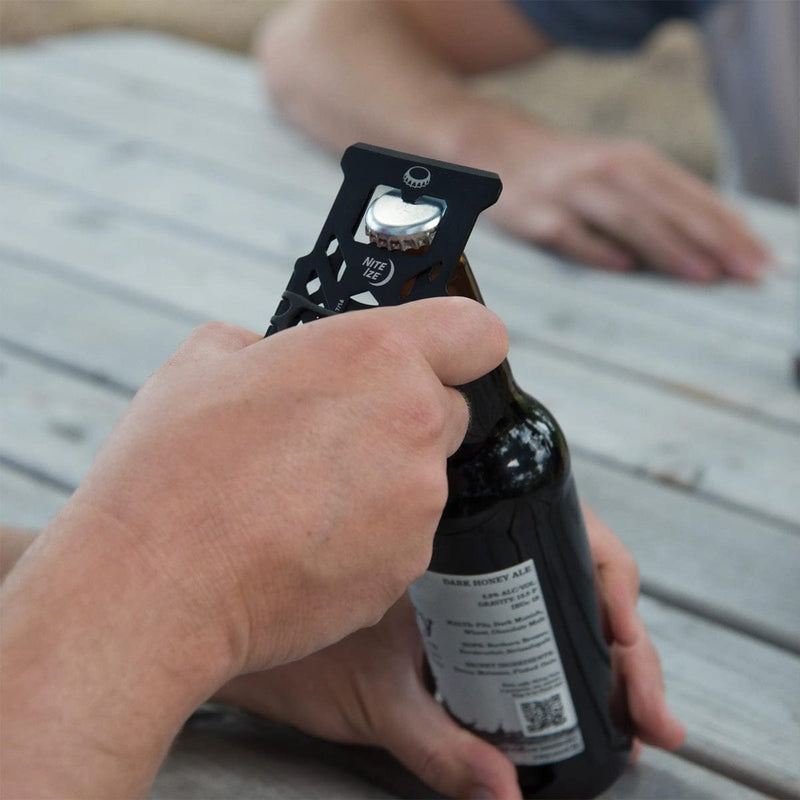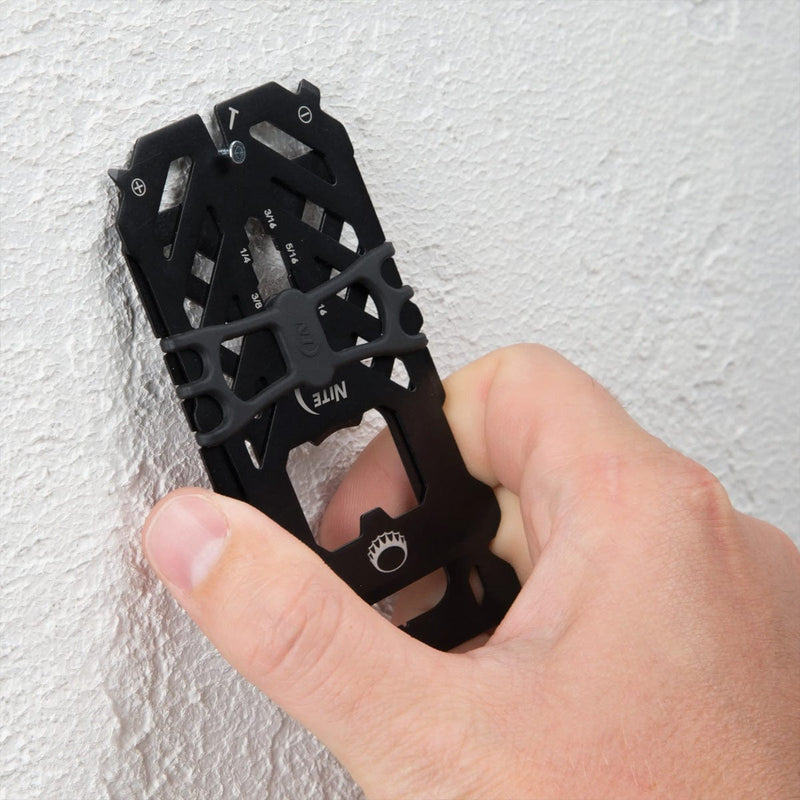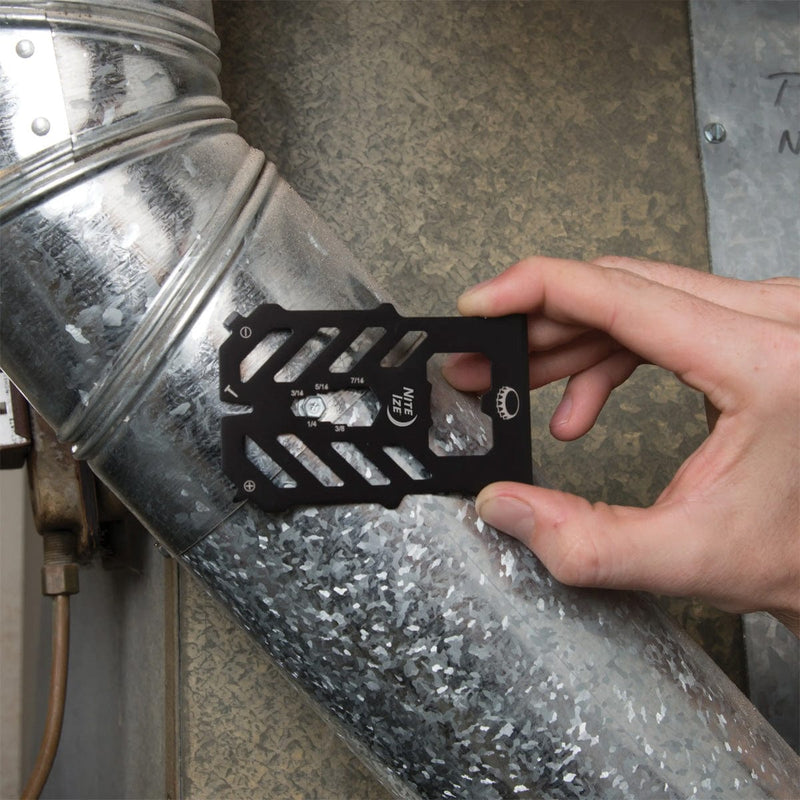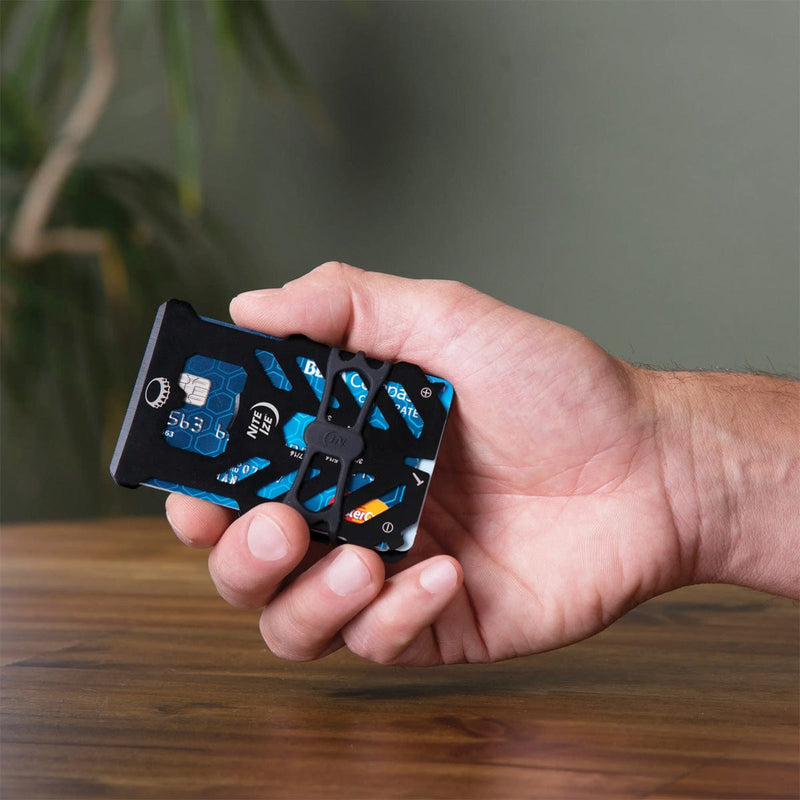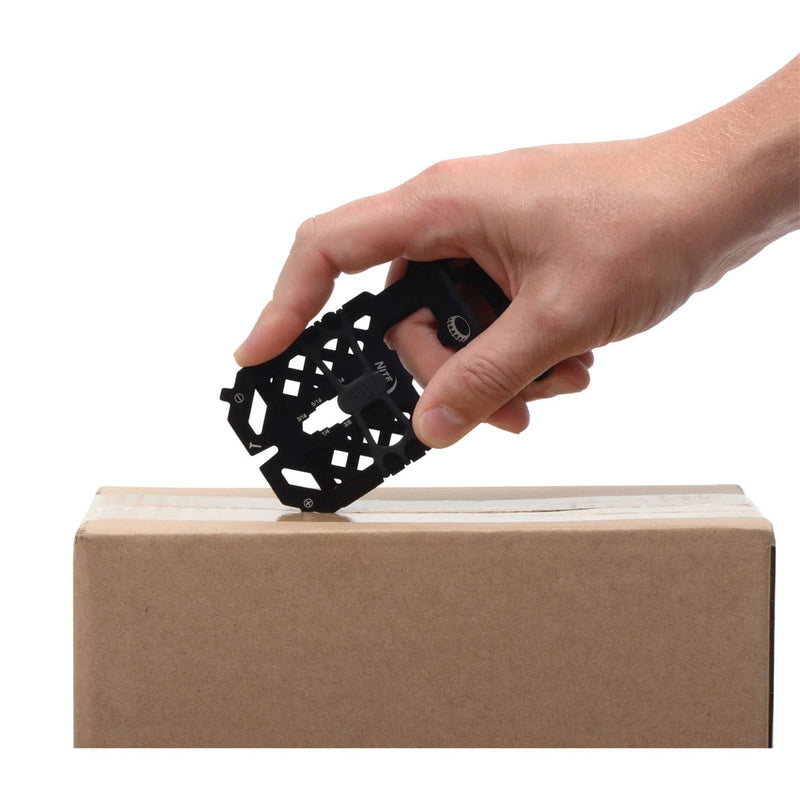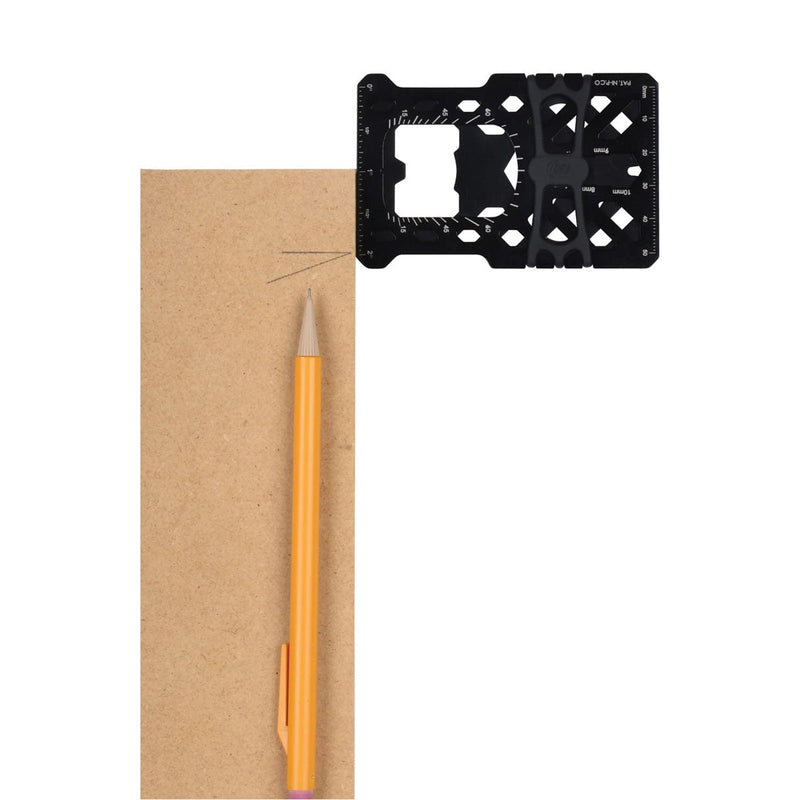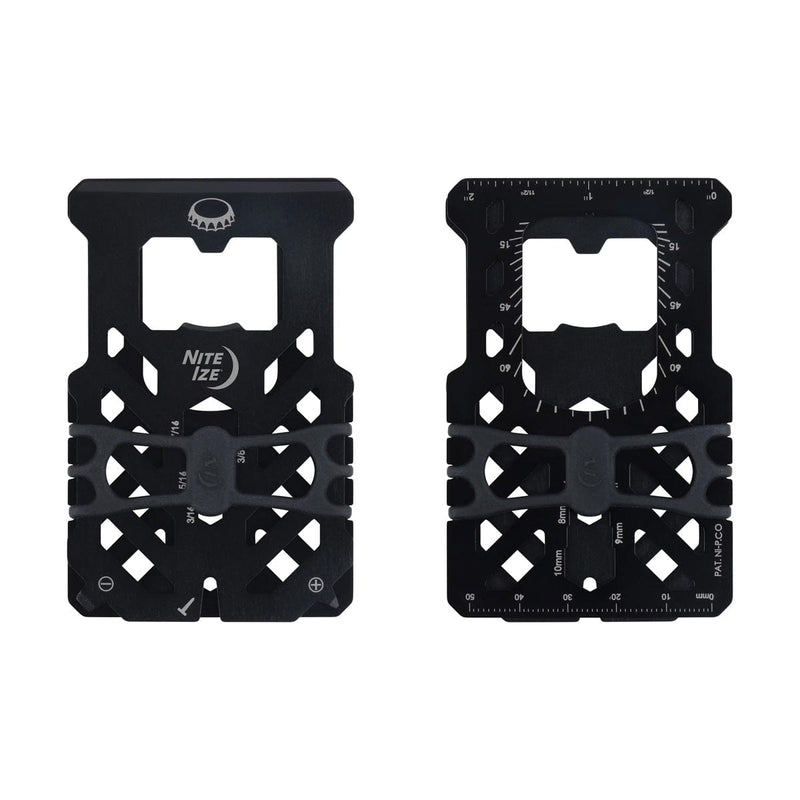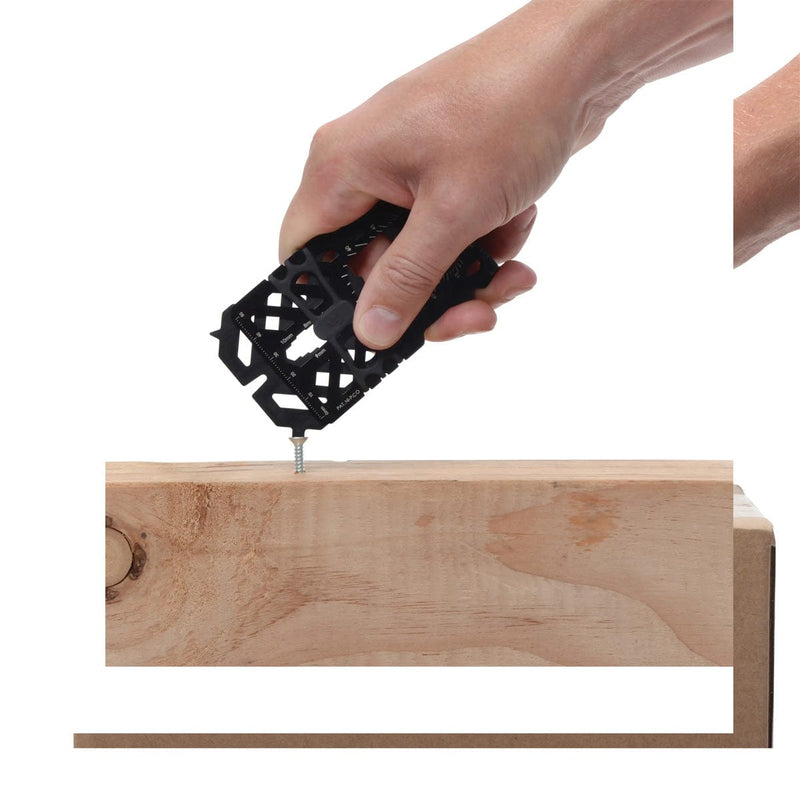 This low-profile RFID-blocking wallet secures cash and cards between two stainless steel plates designed to protect their data from being accessed. This versatile wallet features 10 tools, including a bottle opener, metric and standard wrenches, nail-removing notch, screwdriver, scraper, metric and standard rulers, and a protractor.
This triple-duty Financial Tool is a wallet, multi tool, and RFID-blocking protector all in one. Featuring 10 different tools integrated into its compact, heat-treated stainless steel plates held together by our high tensile Cash Wrap Strap, it offers endless problem solving solutions all while protecting your cards from anyone looking to compromise them. Placing your RFID enabled cards between the stainless steel plates provides maximum effectiveness against unauthorized attempts to access your information.
With your cash and cards securely inside, you can pop a top, open a box, tighten a screw, and much more. This surprisingly sleek wallet has the tools you need: a bottle opener, five standard-size wrenches, six metric-size wrenches, a nail-removing notch, a phillips screwdriver, flathead screwdriver, scraper, metric and standard rulers, a protractor, and the Cash Wrap™ Strap. This Financial Tool RFID Blocking Wallet won't let you down.

PRODUCT DETAILS
Durable multi-tool constructed of 420 heat-treated stainless steel
High-tensile Cash Wrap Strap expands to hold cash and cards securely inside, won't stretch, weather, or wear
Secure and comfortable
Low profile dual-plated design
Travel and airport friendly
Includes: Cash Wrap Strap, bottle opener, 5 standard-size wrenches, 6 metric-size wrenches, nail-removing notch, phillips screwdriver, flathead screwdriver, scraper, metric and standard rulers, & protractor