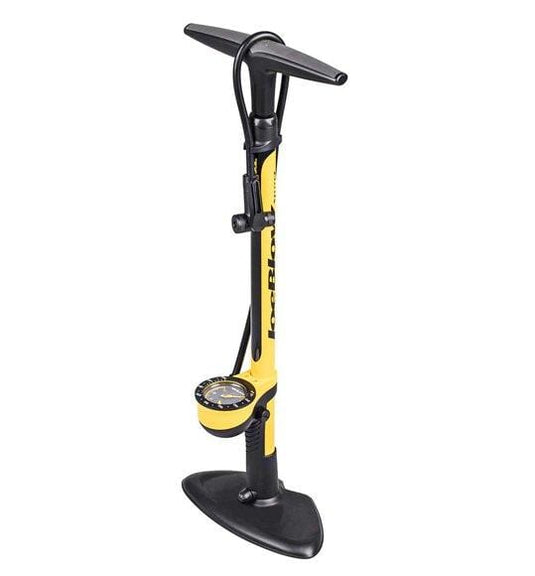 This Product has a flat rate ground shipping rate of $10 per item. Additional oversized or overweight packages might have additional charges. You will be notified, prior to processing, of any additional surcharge and for your approval. The charge will be added at the time of processing your purchase. Your order will not be shipped until we receive your approval. 
This product cannot be shipped to Alaska, Hawaii, Puerto Rico or the Virgin Islands. The shipping rate will be viewed on the checkout page.
Always the benchmark for floor pump durability and performance, the new Topeak Joe Blow Sport III Floor Pump continues the tradition.
3", large and easy-to-read chronograph inspired gauge with pressure indicator
New hammer type TwinHead™ DX with longer lever for easier use
Dual density polymer, ergonomic, oversized handle
Rotating connection keeps hose tangle free
Ball and bladder needles are included and fit neatly in their own holder
Gauge: 160 psi / 11 bar, 3" mid mount analog
Base: Hardened steel
Size: 67.8 x 25.3 x 11.7 cm / 26.7" x 10" x 4.6"
Weight: 3.70 lbs.