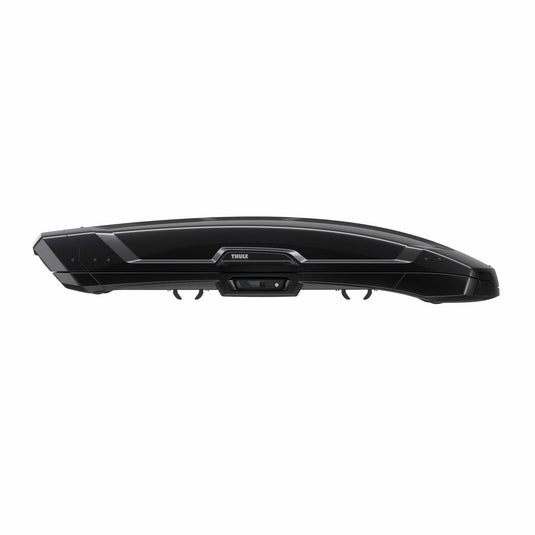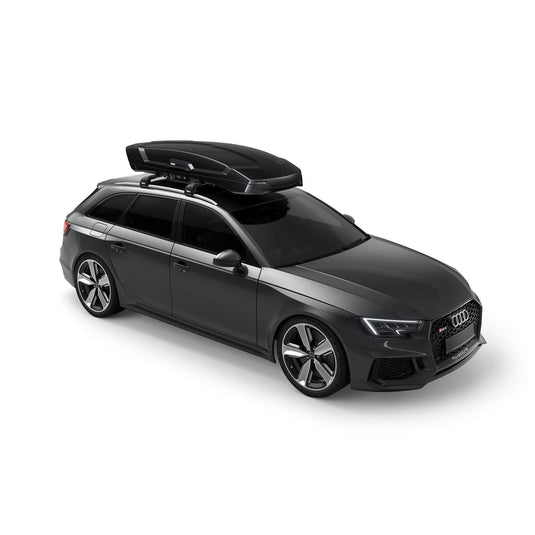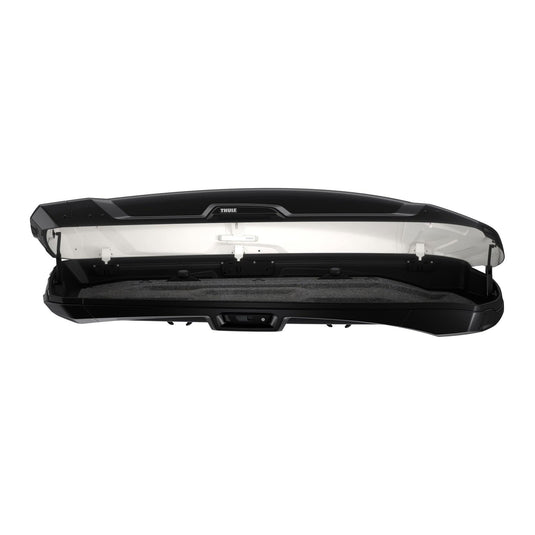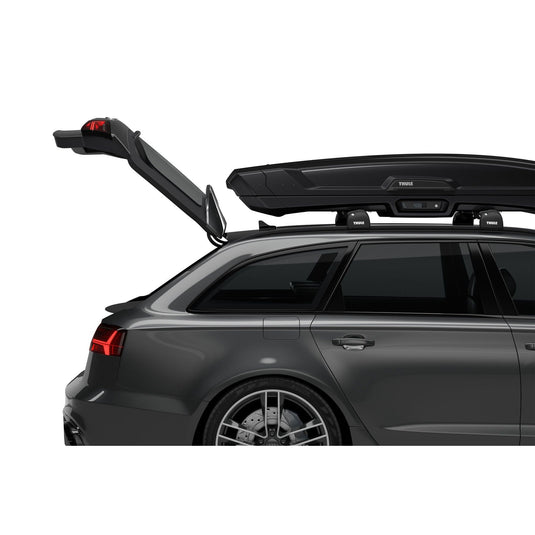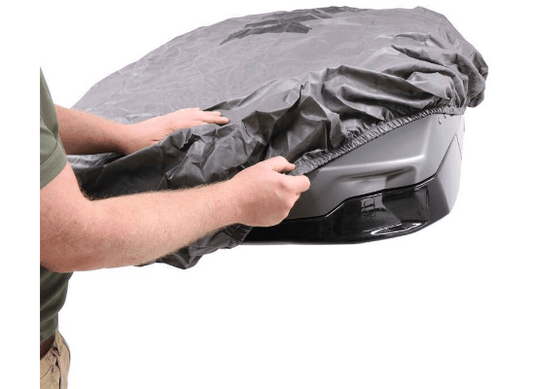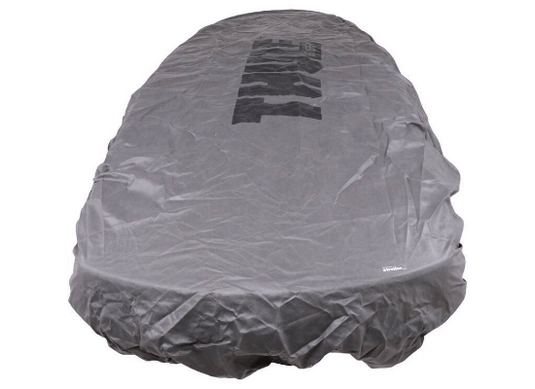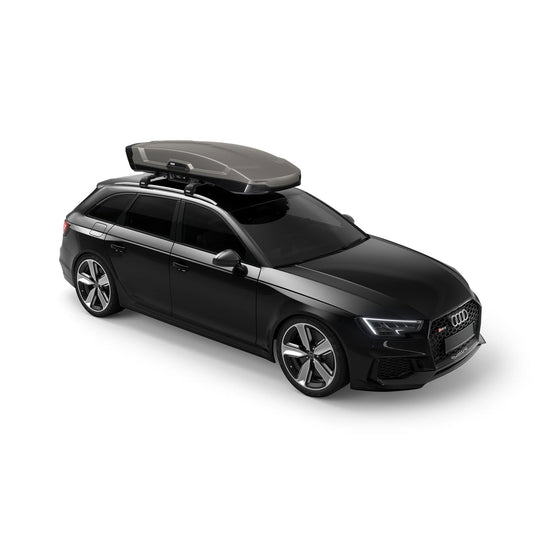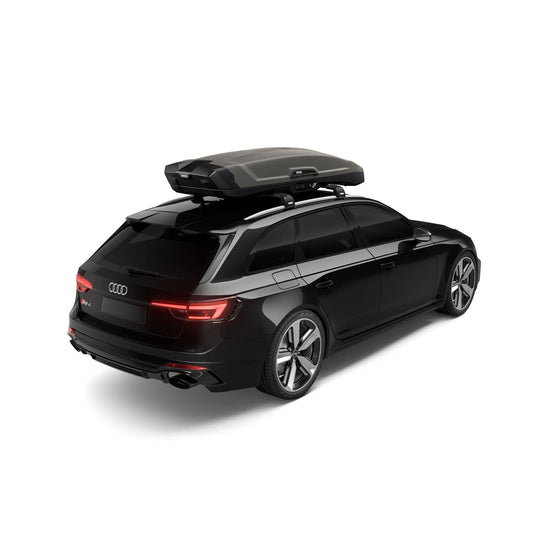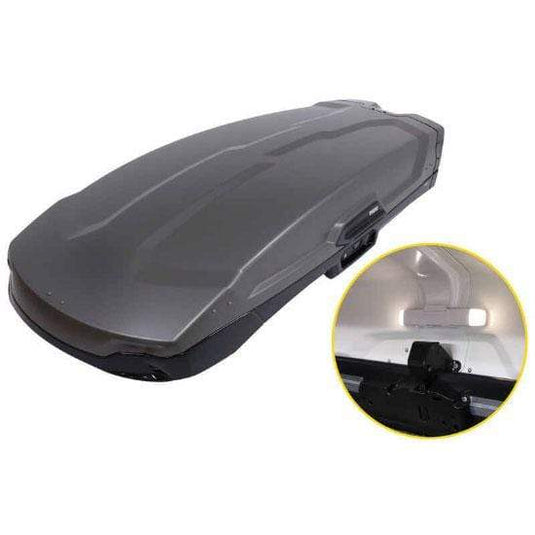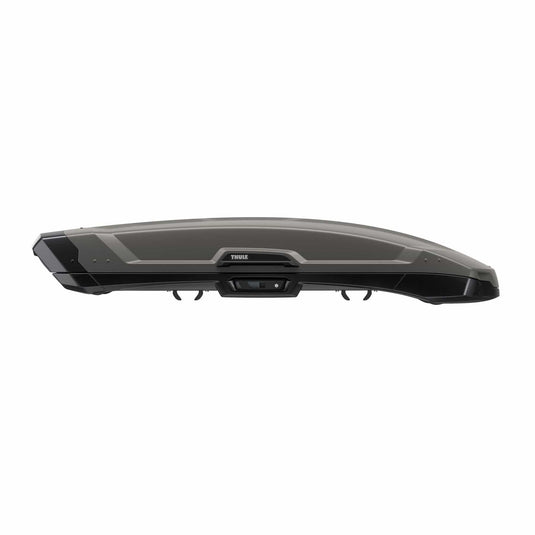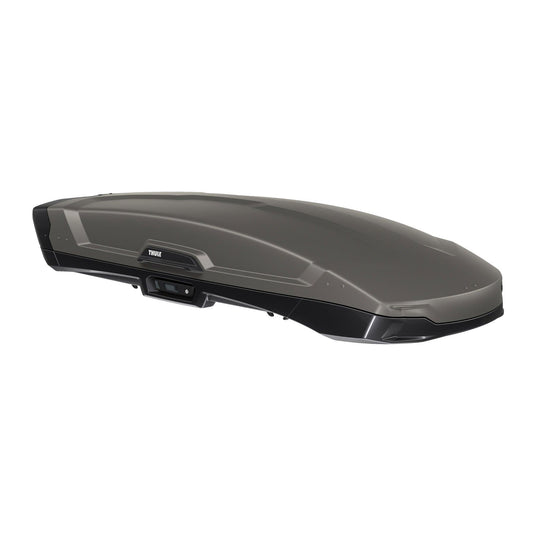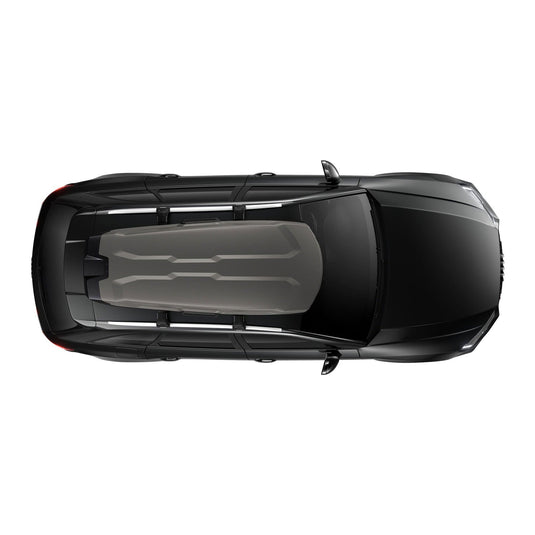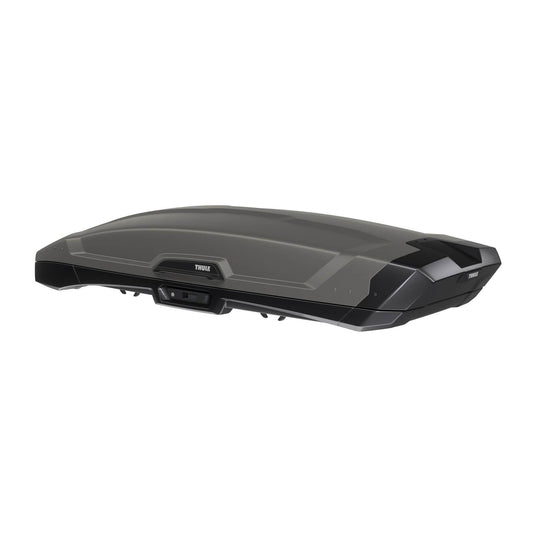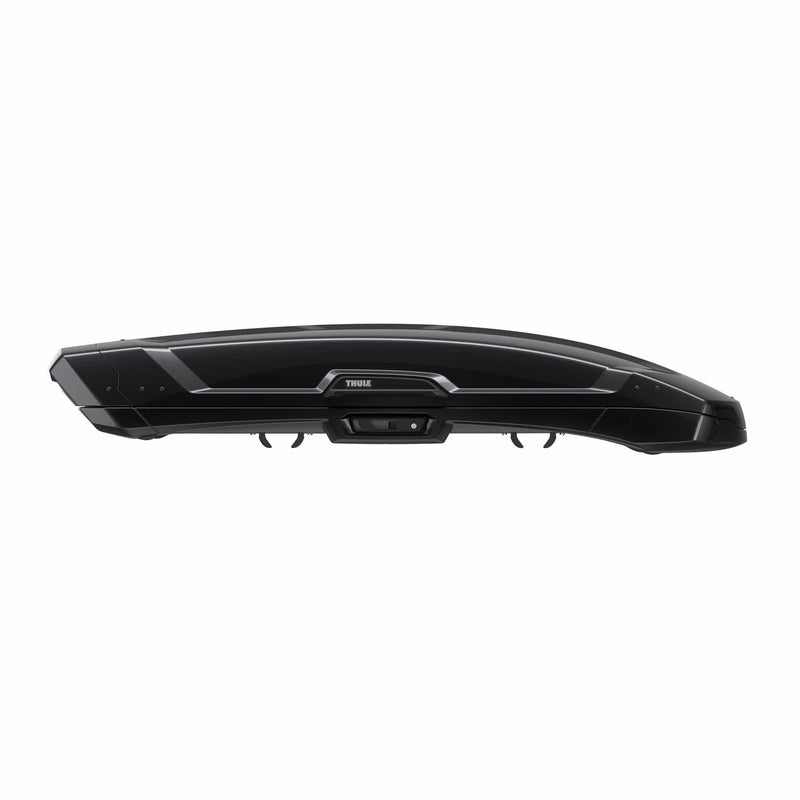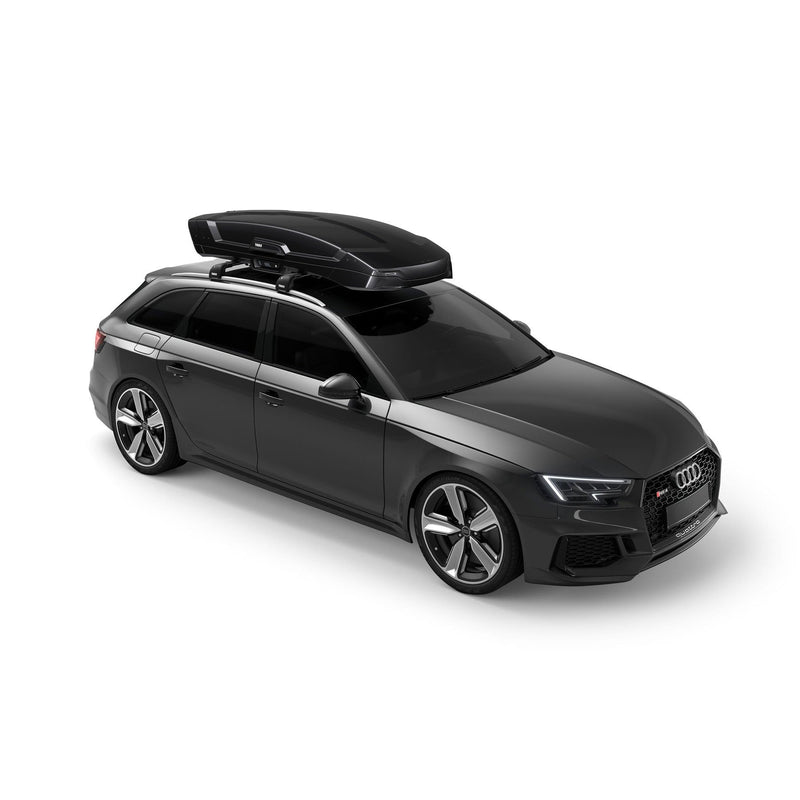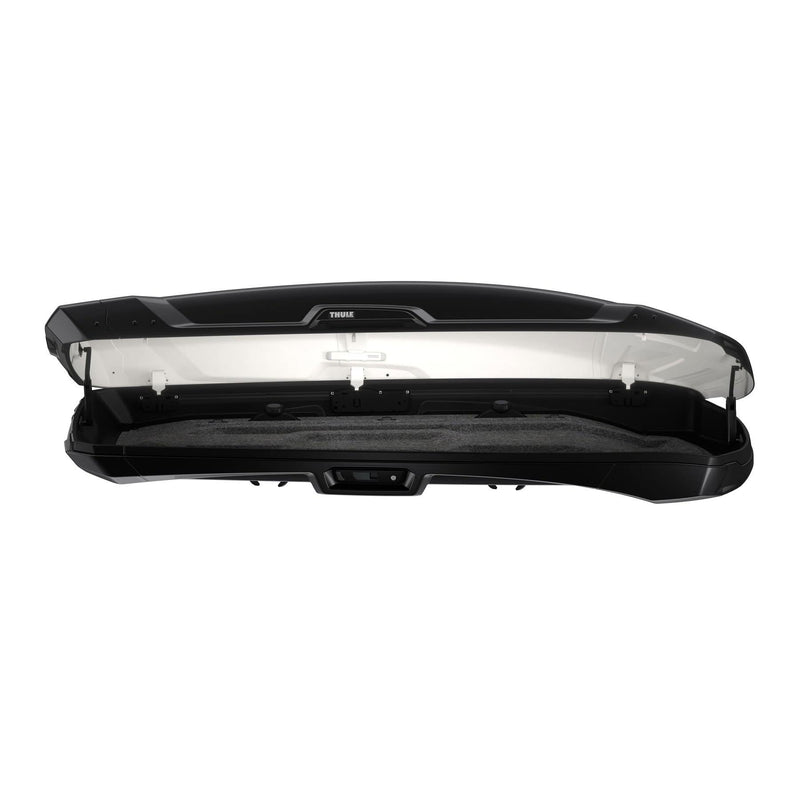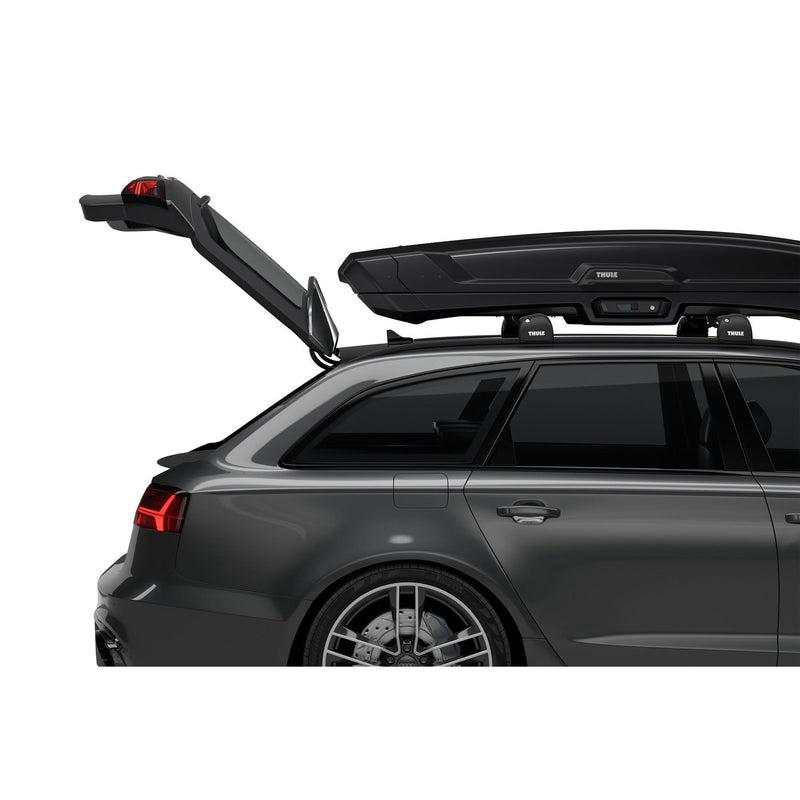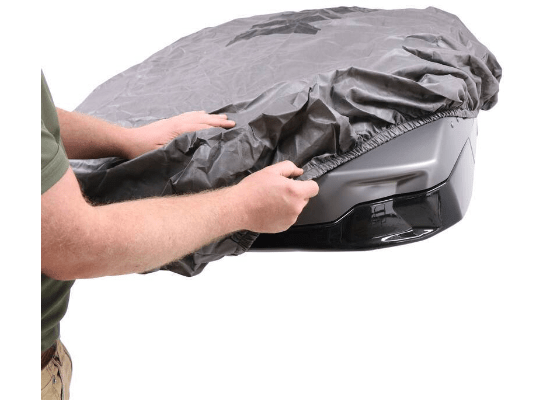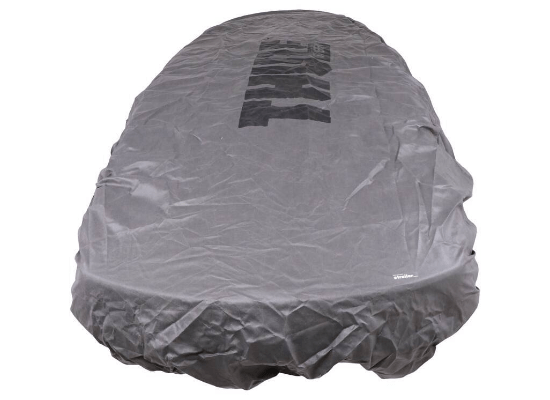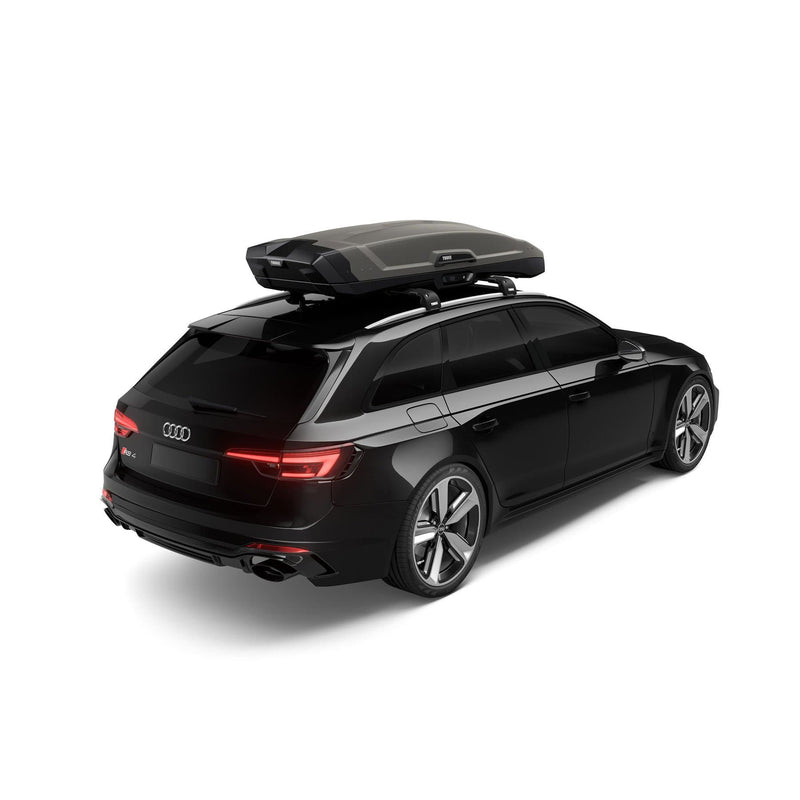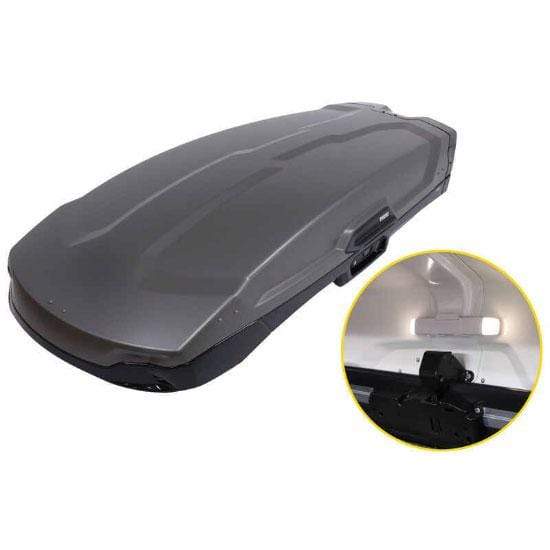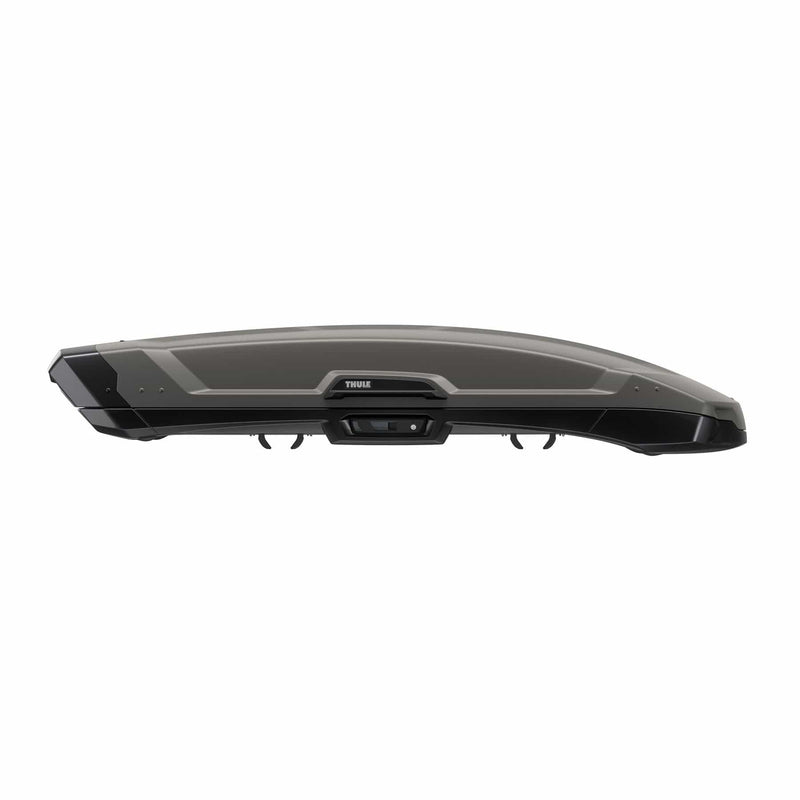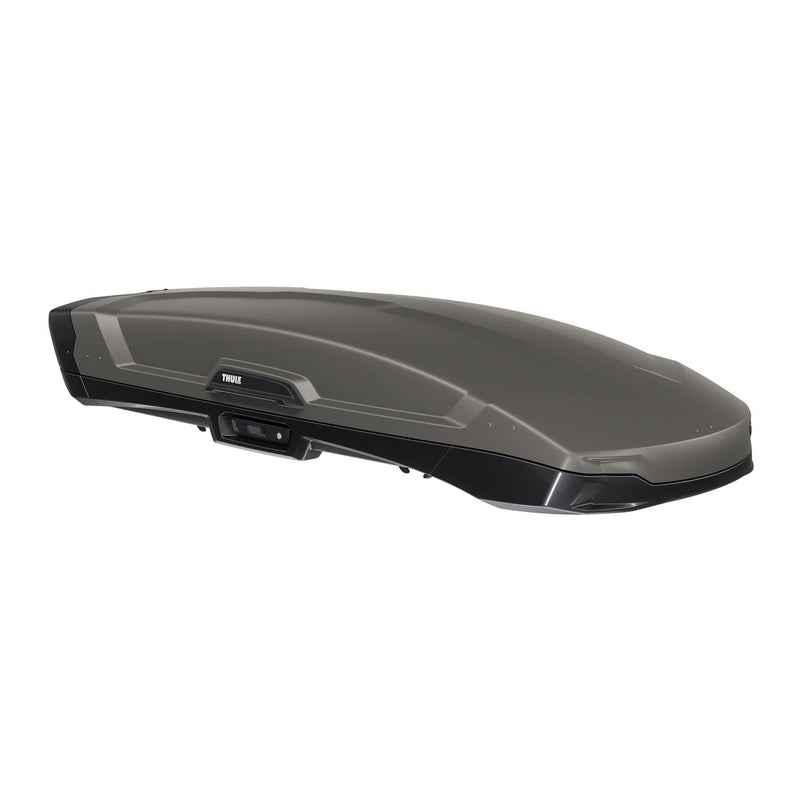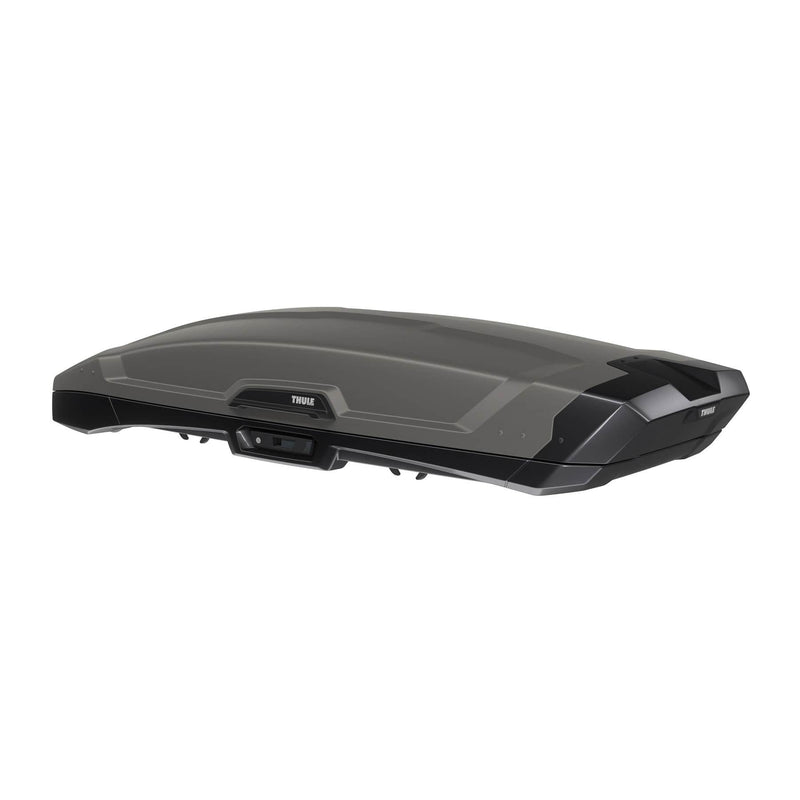 This item is only available for our Retail Store Pickup Located on Route 17 N. Paramus, NJ.

If you add this item to the cart and you are not picking up your order it will hold up your entire order.
SlideLock system with separate locking and opening functions that automatically locks the lid in place and shows when the box is closed securely
Including Thule Box Lid Cover to protect the box from scratches and dust during storage
Reinforced lid makes for a smooth, effortless dual-sided opening and closing
Full trunk access with minimal risk of contact with the cargo box, thanks to its forward position on the vehicle roof
A premium interior with integrated lighting and a felt-lined base for increased gear protection that enhances the user experience
Easy to mount thanks to the PowerClick quick-mount system. The integrated torque indicator clicks when it's properly mounted, ensuring fast and secure fitting
An elegant, sporty design with seamless integration of the lid and the base that adds a distinctive look to any car
A white-colored interior of the lid combined with a LED-light facilitates loading and unloading at night
Volume                Mounting system             PowerClick
Box opening       DualSide              Locking system
Locks included                   One Key System compatible       
Load capacity skis (pairs)               3-5          Load capacity snowboards           3-4
Ski carrier                            Color     Black Metallic
Fits Thule WingBar Evo                  Fits Thule WingBar          
Fits Thule SquareBar                       Fits Thule SlideBar          
Fits Thule ProBar                              Fits Thule Xsporter Pro
Exterior Demsions                            83.5 in. x 34.5 in. x 14 in.