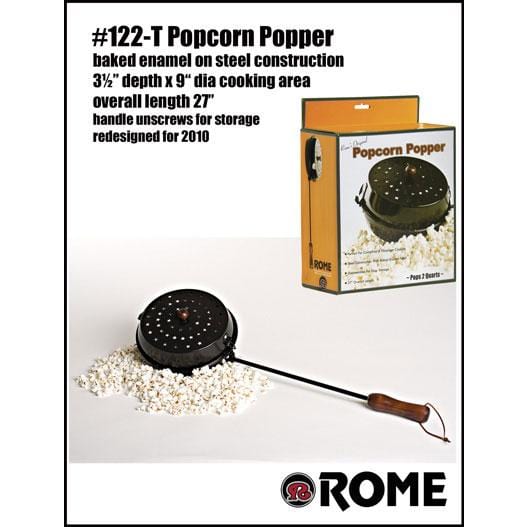 While retaining it's old fashioned style, we've made some significant improvements to our best selling popper for 2010. Cooking depth is now 3.5" (increased by 1/2"). We redesigned the lid latch for easier opening/closing and switched from non-stick to a high quality BBQ grade baked enamel finish. We also designed the wood handle and improved the look & style of the packaging box. The #122-T still breaks down for car camping and easy merchandising. Also works great for chestnuts.
3.5" depth x 9" diameter cooking surface
27" overall length including rod/handle.