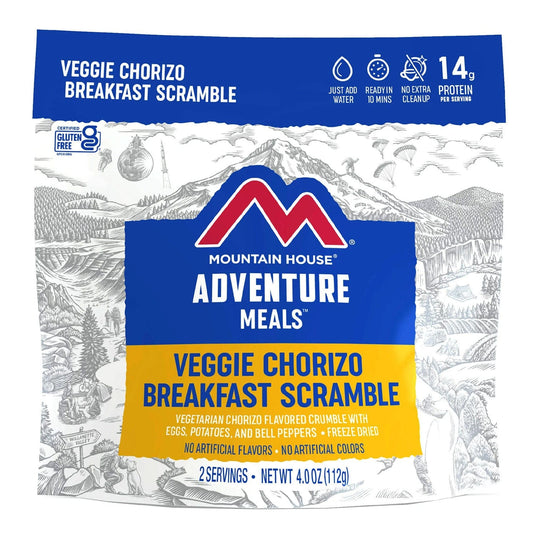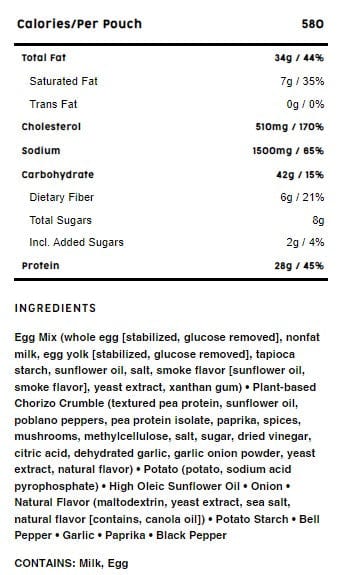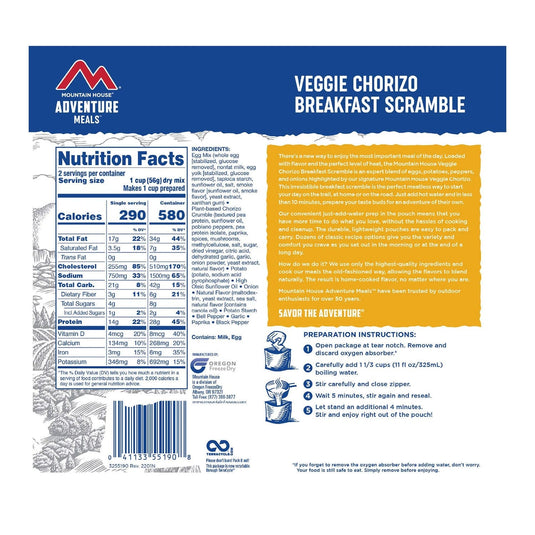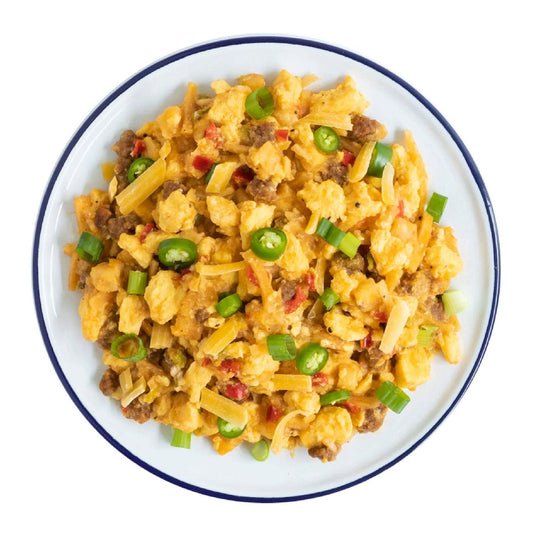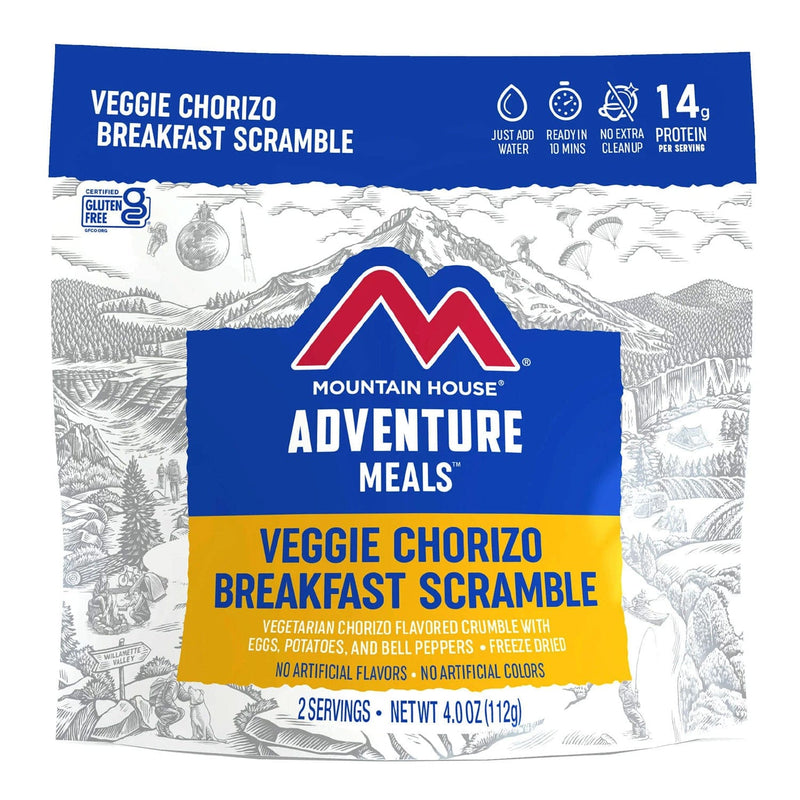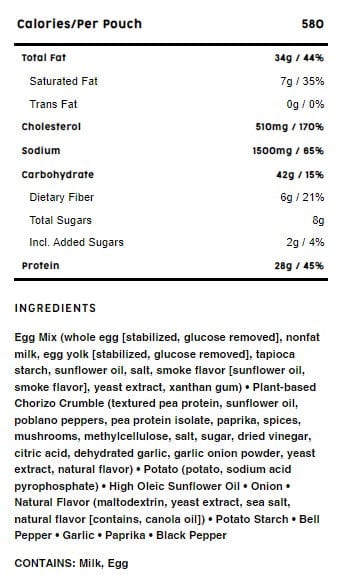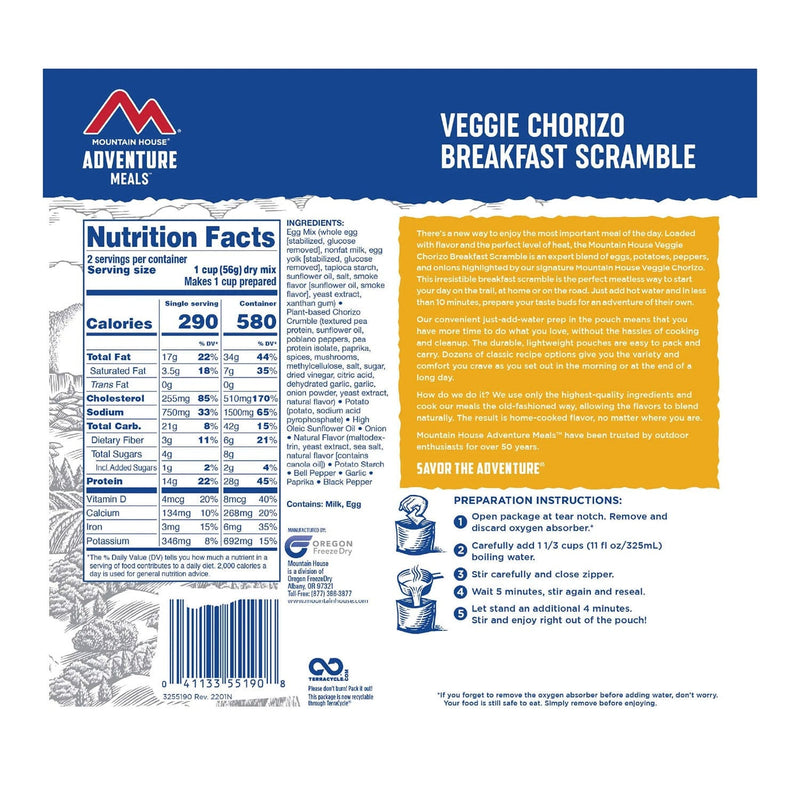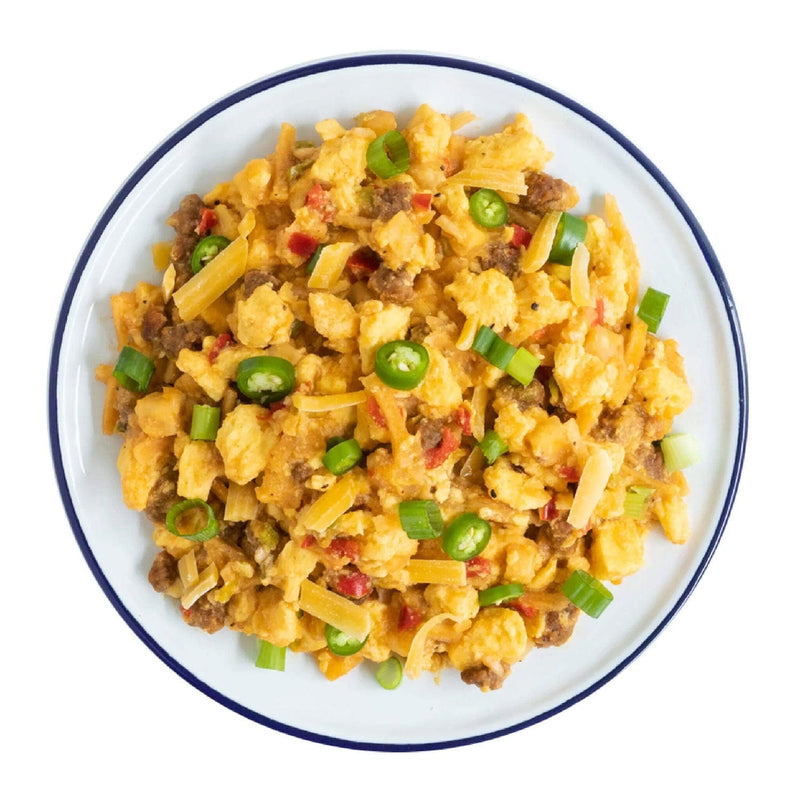 NEW VEGETARIAN BREAKFAST!
Loaded with flavor and the perfect level of heat, enjoy an expert blend of eggs, potatoes, peppers, and onions with our signature Veggie Chorizo. The perfect meatless way to kickstart your day. Move over oatmeal - the new breakfast is here!
2- 1 Cup Servings
We created magic in our kitchen to bring you a delicious vegetarian breakfast that would make even Sasquatch envious. Loaded with flavor and the absolute perfect level of heat, our Mountain House Veggie Chorizo Breakfast Scramble is the new way to enjoy the most important meal of the day. Just add water and in less than ten minutes, excite your taste buds for an adventure all of their own.
Gluten-free, meatless, and made with no artificial flavors or colors, Mountain House Veggie Chorizo Breakfast Scramble is your next go-to breakfast at home, on the trail, or anytime you want a mouth-watering meal without the long prep