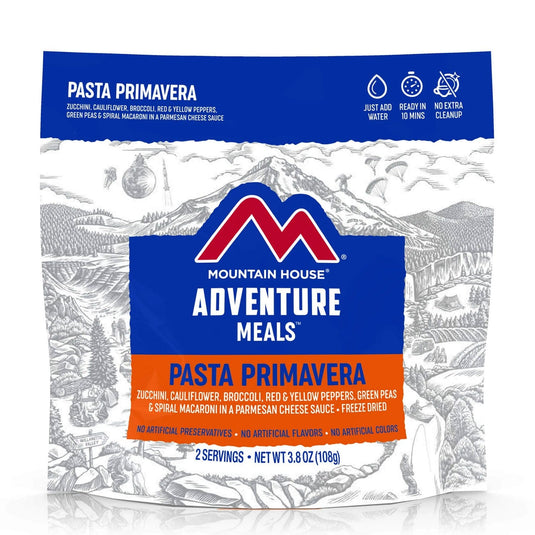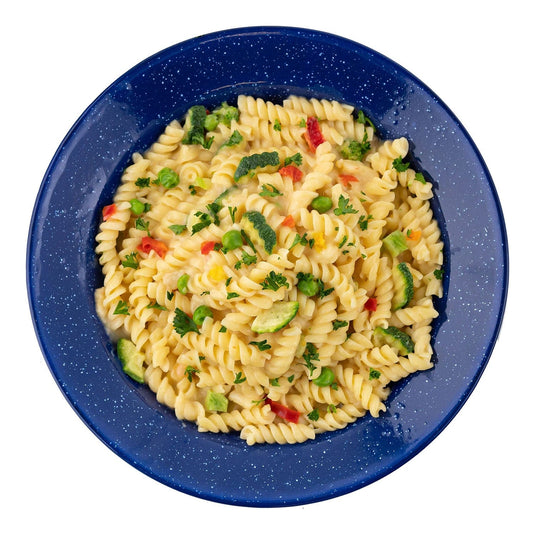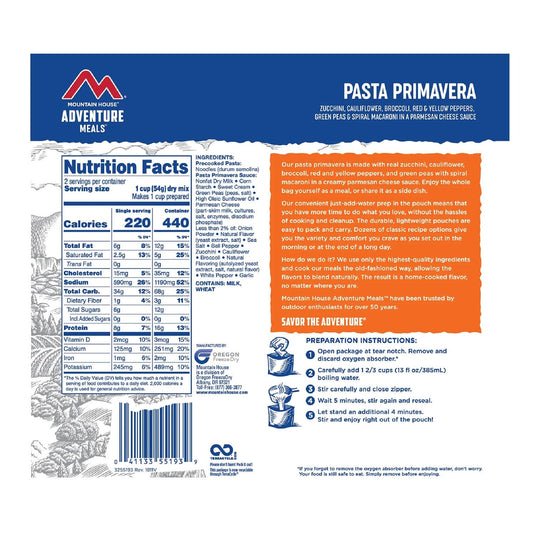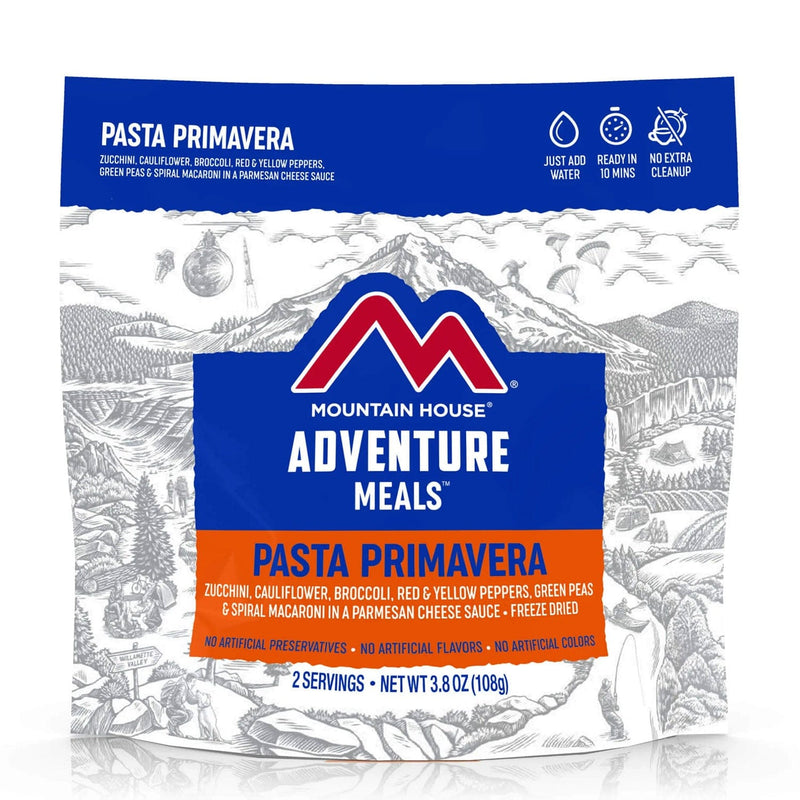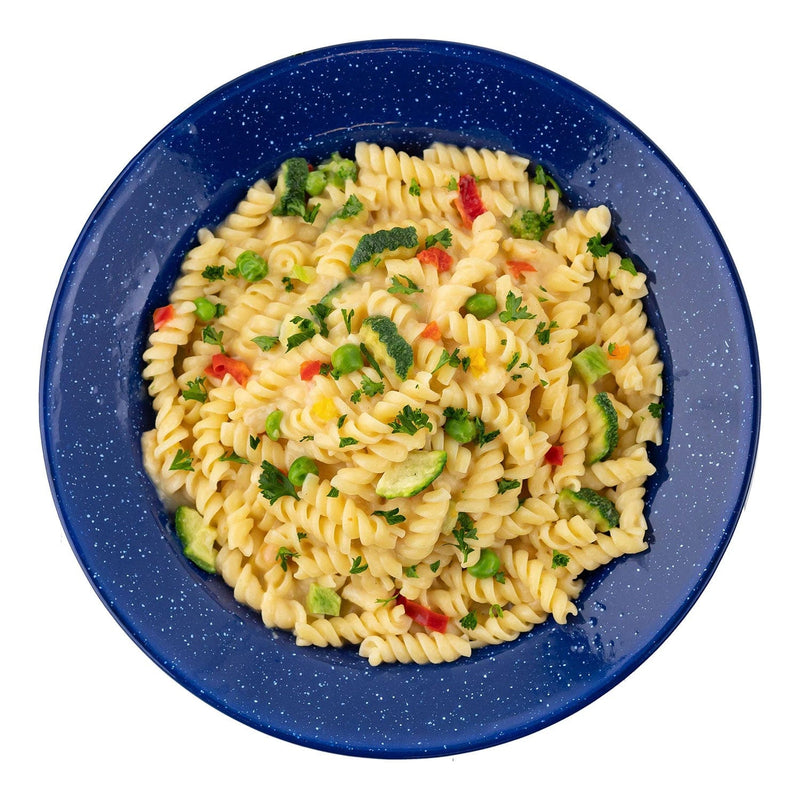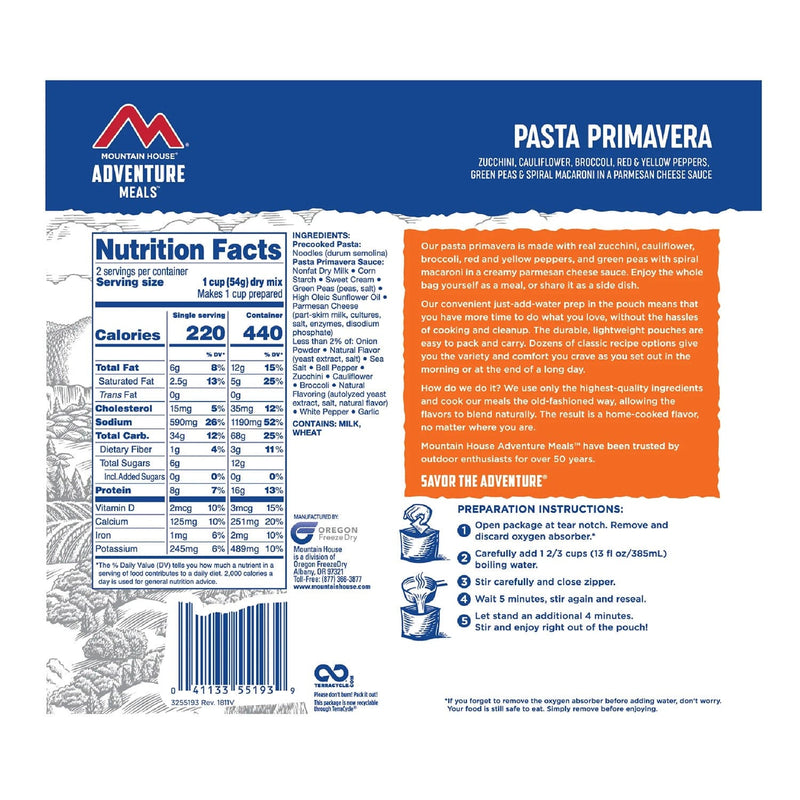 NOTHING ARTIFICIAL
Looking for a hearty vegetarian dish that can be whipped up in minutes? Mountain House Pasta Primavera blends spiral macaroni with broccoli, peppers, cauliflower, and zucchini in an irresistible Parmesan cheese sauce for a deliciously filling meal that's perfect to take on the road or enjoy at home.
2- 1 Cup Servings
Ready in 9 Minutes
We know how hard it is to find a tasty meal you can eat on the go, especially if you often find yourself in rugged outdoor areas (backpacking through the Andes?). It can be even harder when you are a vegetarian, but with our Pasta Primavera, we have solved that problem for you. We have prepared a flavorful and body-empowering blend of vegetables, including zucchini, peppers, broccoli and cauliflower. They are intermixed with spiral macaroni and a Parmesan cheese sauce. It is sure to have you coming back for more, which is no problem because our light yet sturdy food pouches take up very little space, allowing you to stock up on all your favorites.
Just add water directly to the pouch and enjoy a tasty dish in the backcountry in less than 10 minutes. Eat straight from the bowl-like pouch. No extra cleanup!