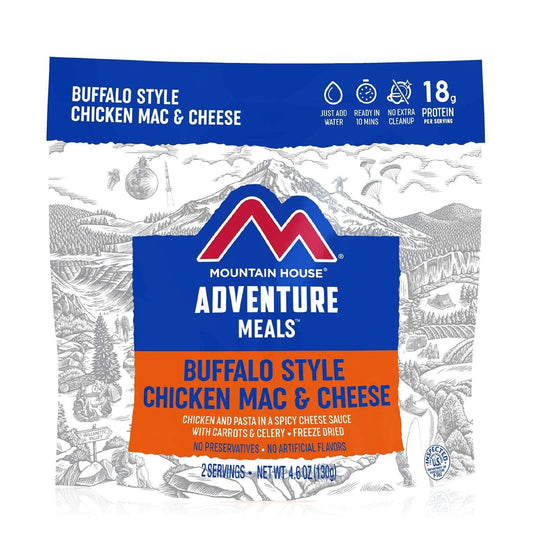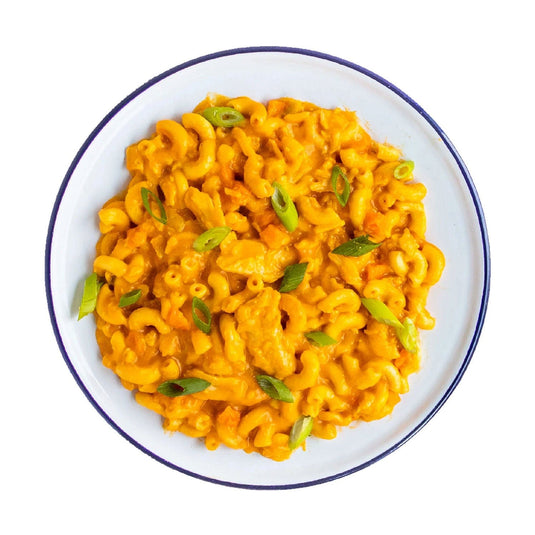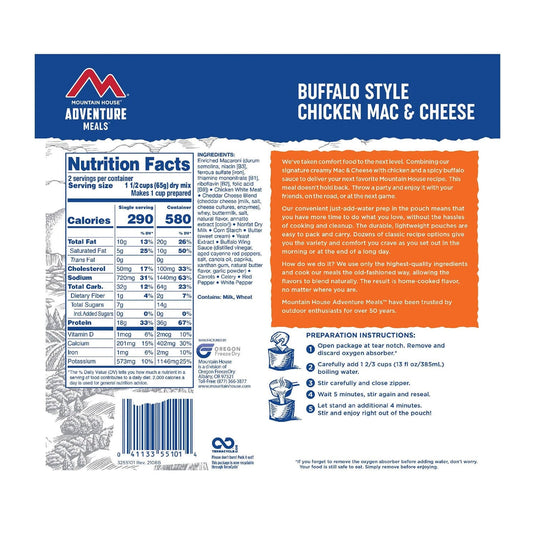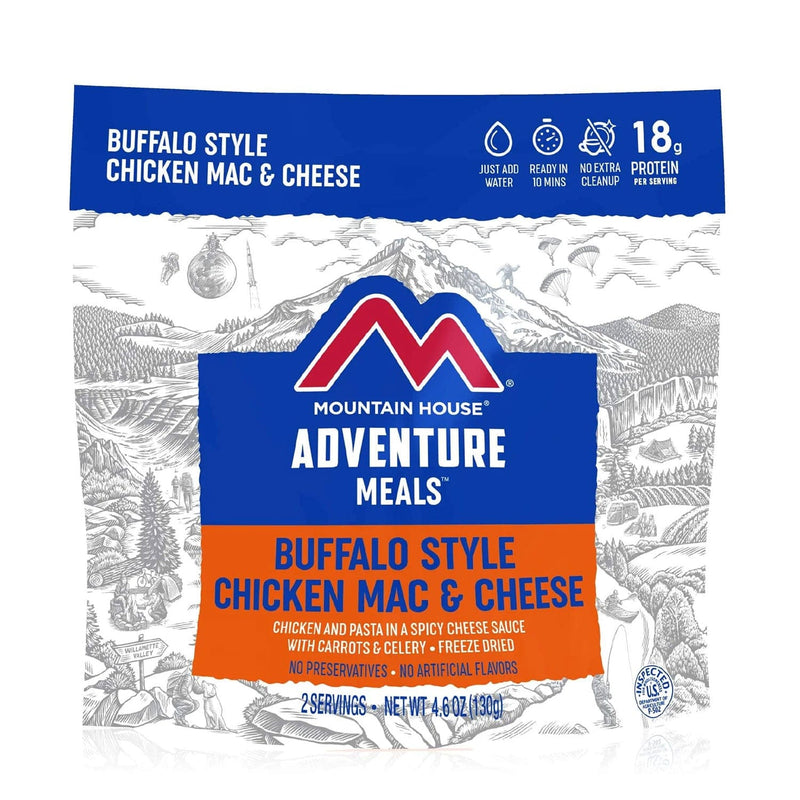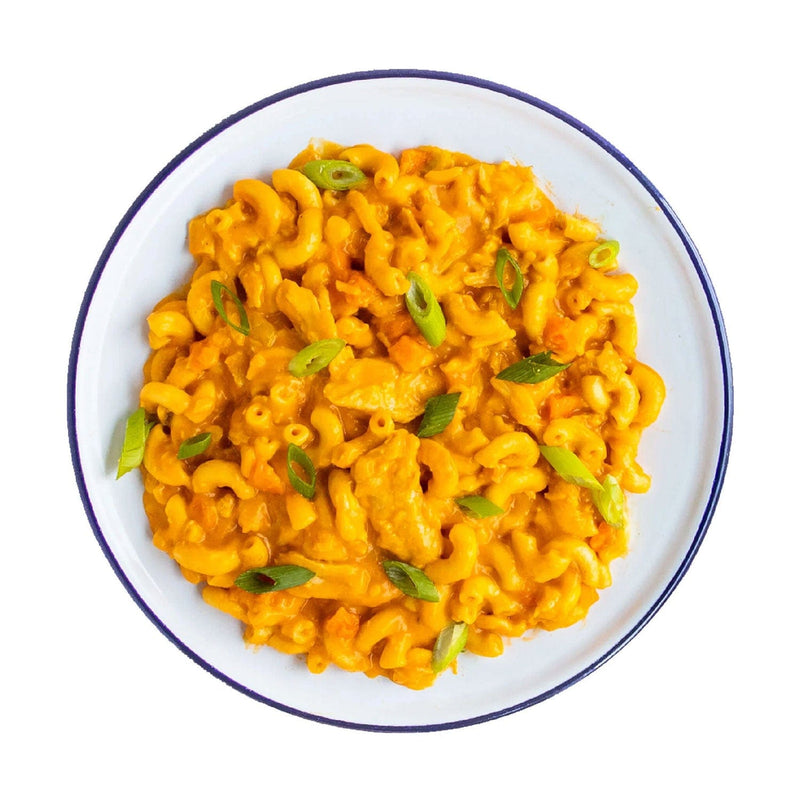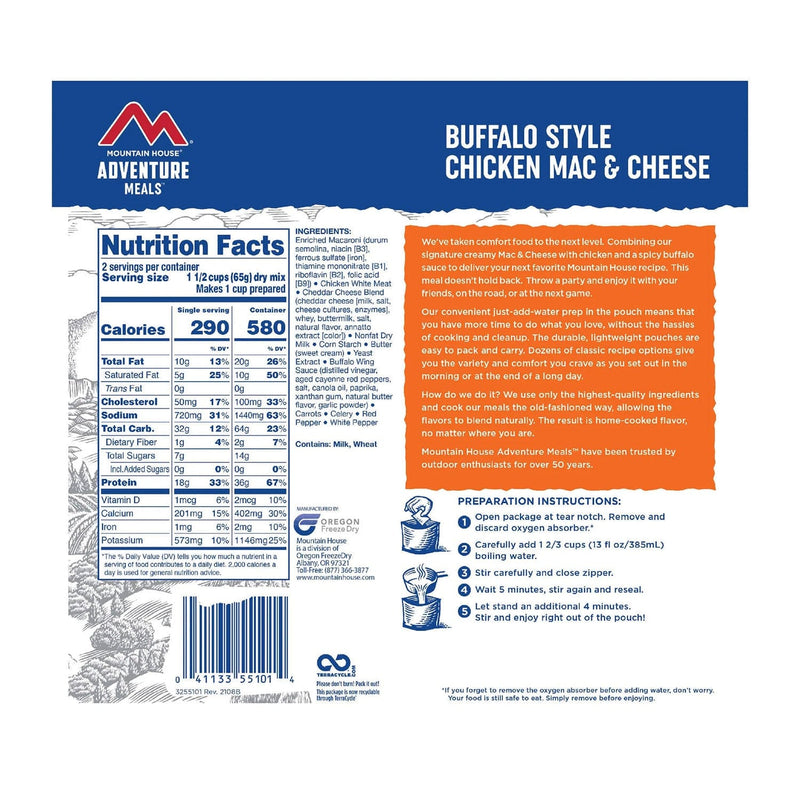 NO PRESERVATIVES OR ARTIFICIAL FLAVORS


NEW!
Here's comfort food to the next level. This meal combines our signature creamy Mac & Cheese with chicken and a spicy buffalo sauce and it doesn't hold back. Enjoy while camping, tailgating, or at home.
2- 1.5 Cup Servings
Ready in 9 Minutes
Time to spice up your next camping trip with our Buffalo Style Chicken Mac & Cheese. Using our signature (and absolutely delicious) creamy Mac & Cheese, we added in chicken and mixed in a spicy buffalo sauce to deliver your next favorite Mountain House recipe. Made with no preservatives or artificial flavors, this meal is sure to elevate your taste buds in the great outdoors, at your table, or on-the-go. Want more? It's also backed by our 30-Year Taste Guarantee making it a great companion in a bugout bag or perfect addition to any emergency food supply. Delicious and dependable. That's what you get from Mountain House.
Just add water directly to the pouch and enjoy a mouth-watering meal in less than 10 minutes. Plus, you can also eat straight from our bowl-like pouch saving you from dish duty.