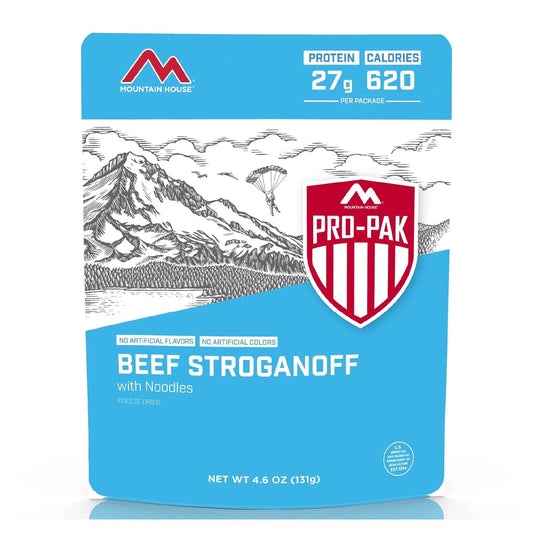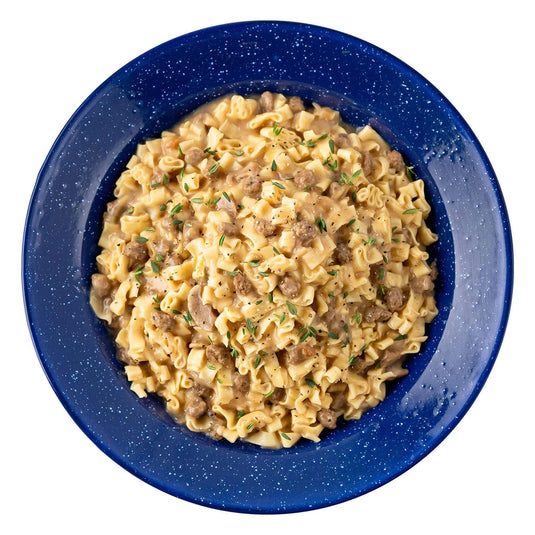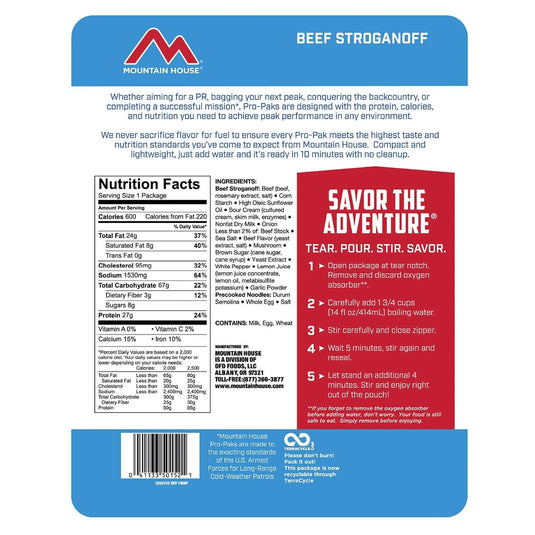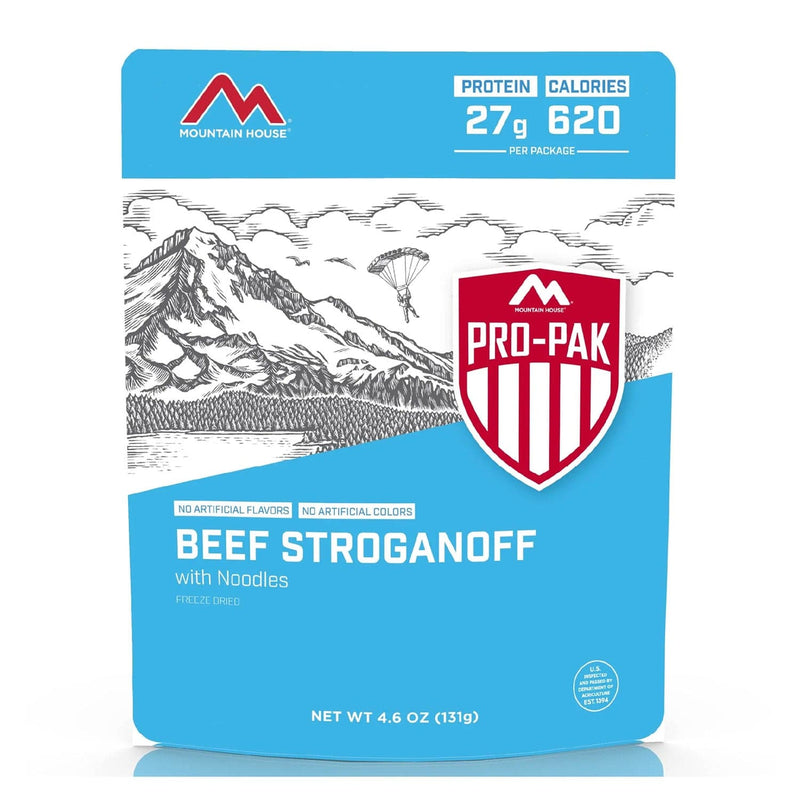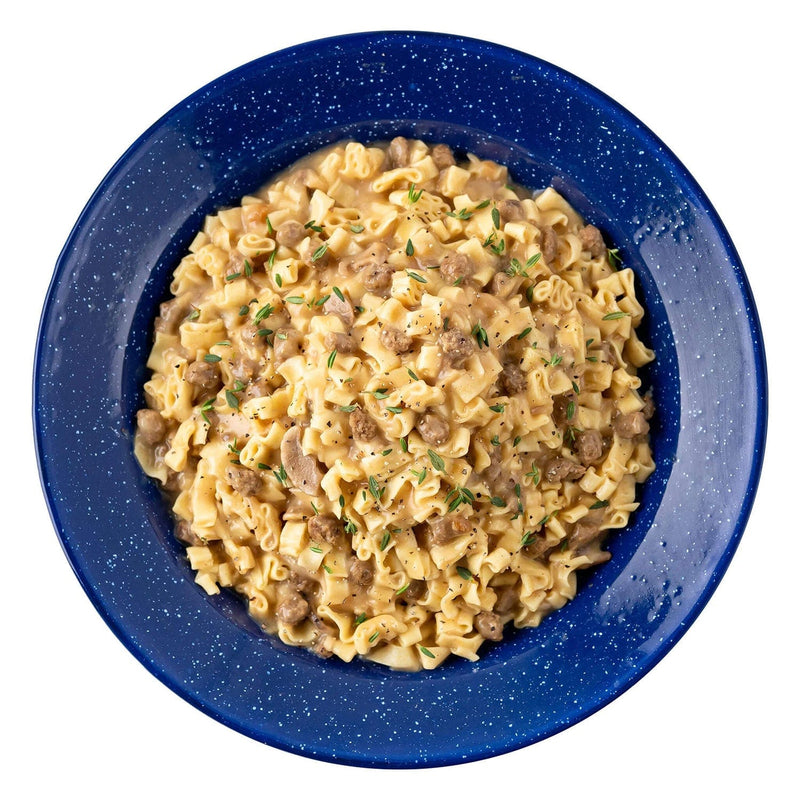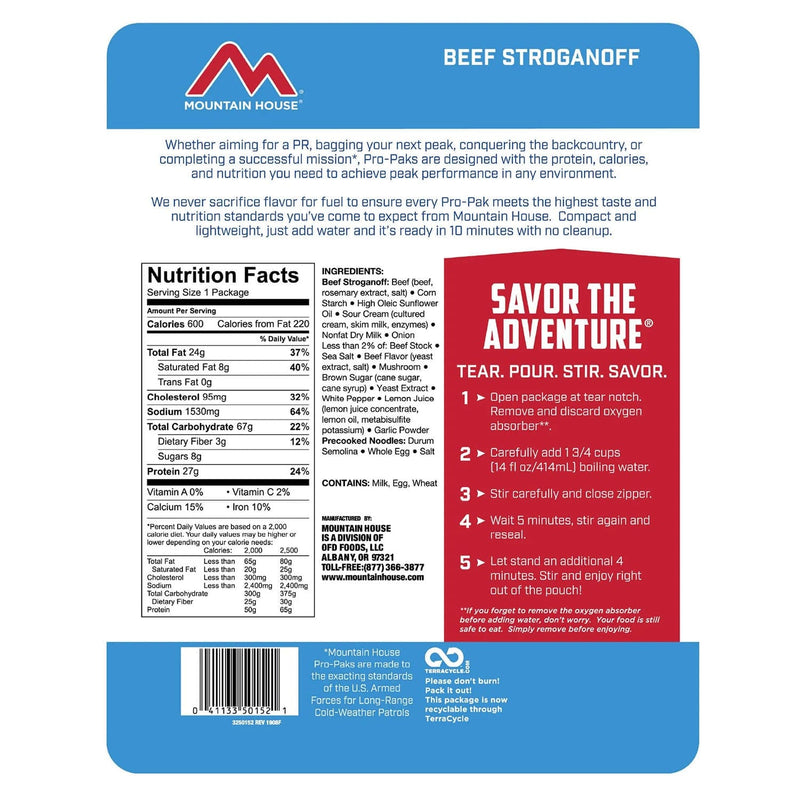 Tender pieces of beef, tasty onions and mushrooms blended in a savory cream sauce over a bed of egg noodles. Packed with 27g of protein. With a dish this satisfying, you'll never guess that it's freeze-dried. 
1 Serving Per Package
Ready in 9 Minutes
Whether aiming for a PR, bagging your next peak, conquering the backcountry, or completing a successful mission, Mountain House Pro-Paks are designed with the protein, calories, and nutrition you need to achieve peak performance in any environment. They are made to the exacting standards of the U.S. Armed Forces for Long-Range-Cold Weather Patrols. 
We never sacrifice flavor for fuel to ensure every Pro-Pak® meets the highest taste and nutrition standards you've come to expect from Mountain House. Compact and lightweight, just add water and it's ready in less than 10 minutes with no cleanup.