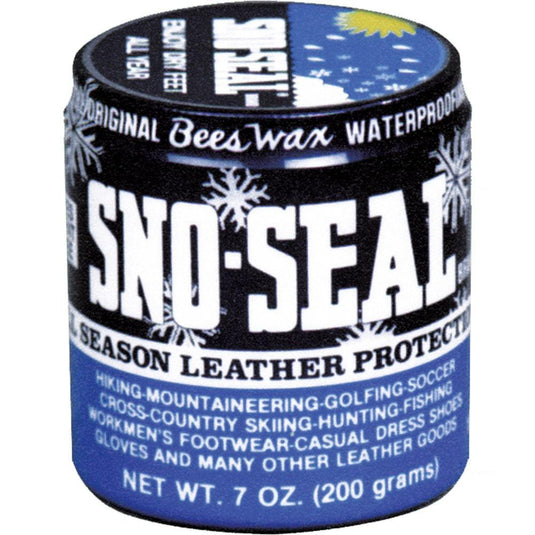 Sno-Seal™ Original Beeswax Waterproofing Protects Leather From Rain, Sun, Snow, And Salt
Enjoy dry feet all day.
Penetrates into the grain providing maximum waterproofing.
Lubricates and conditions leather without softening.
Preserves and lengthens the life of leather.
Does not interfere with the natural breathability of leather.
Is extremely resistant to salt stains and spotting.
No softening effect on heel counters or box toes, important in order to maintain fit, form, and support.
No damaging effect on seams(nylon, polyester, cotton, etc.) or welts (Norwegian, Goodyear, cemented).
Maintains flexibility at -0° temperatures and does not crack during continual flexing of leather.
Does not deteriorate like animal fats (mink oil, lanolin, etc.).
Contains no silicone.
7 fl. oz.