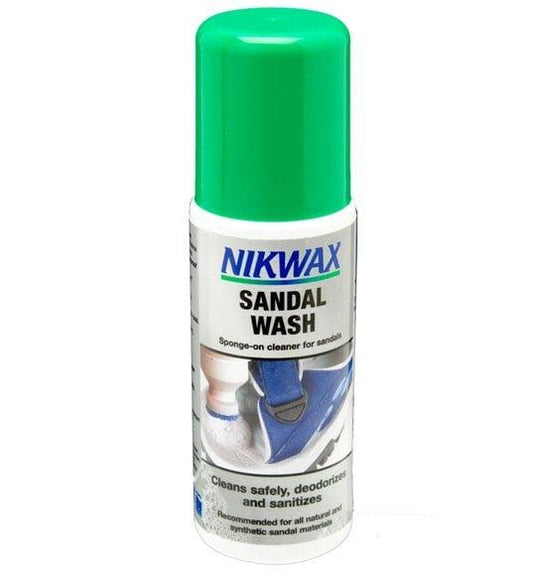 Designed to clean safely, deodorize all sandal types - leather, fabric and synthetic, leaving you with a fresh smelling fragrance.
An easy to use sponge-on cleaner for sandals
Created to clean the inside and outside of sandals safely
Deodorizes all sandal types
Leaves a fresh smelling fragrance
Extends the lifetime of sandals and eliminates bad odors by removing bacteria that rot material and cause the stink
Directions:
Recommended for Crocs™, Birkenstock®, Keen® and Teva™ footwear.
1. Rinse item with clean water to remove loose dirt and to dampen surface.
2. Shake well before use. Press sponge applicator to break seal.
3. Apply generously over the area to be cleaned.
4. If very dirty scrub with a stiff nylon brush (e.g. nail brush).
5. Rinse well with clean water.
6. Dry away from direct heat.
Note:
Colour may run, test on a hidden area first.