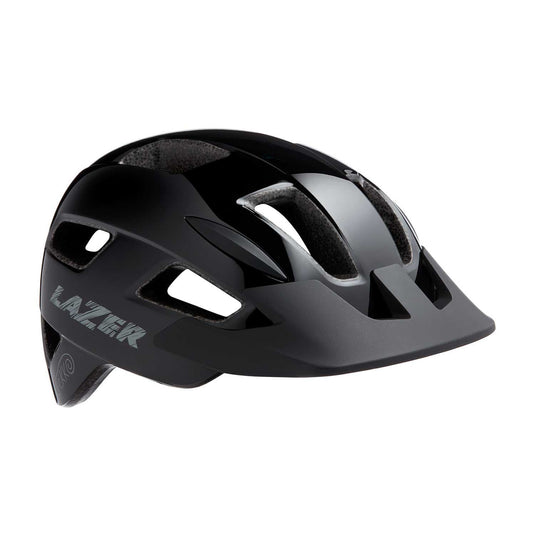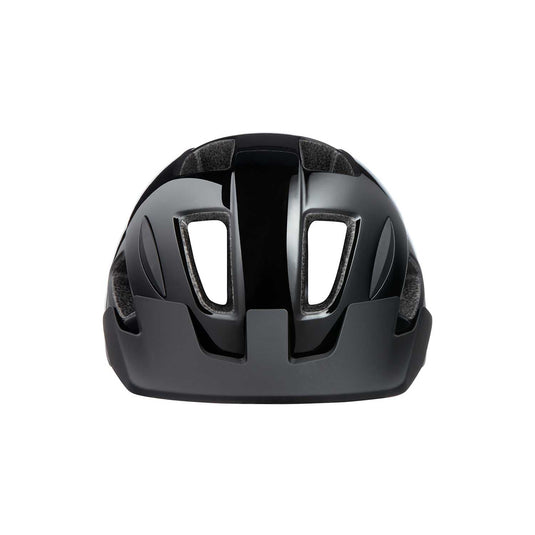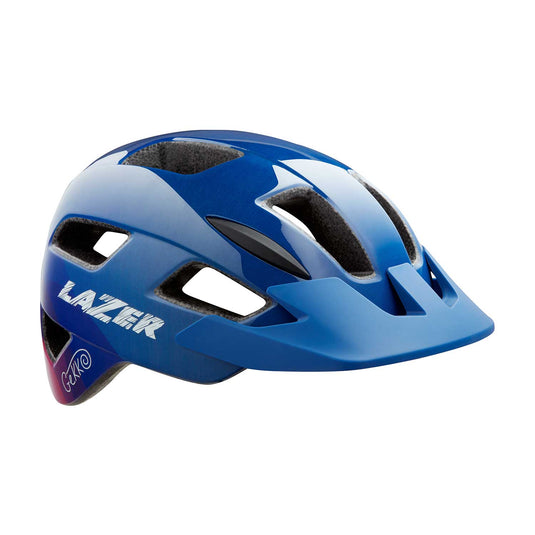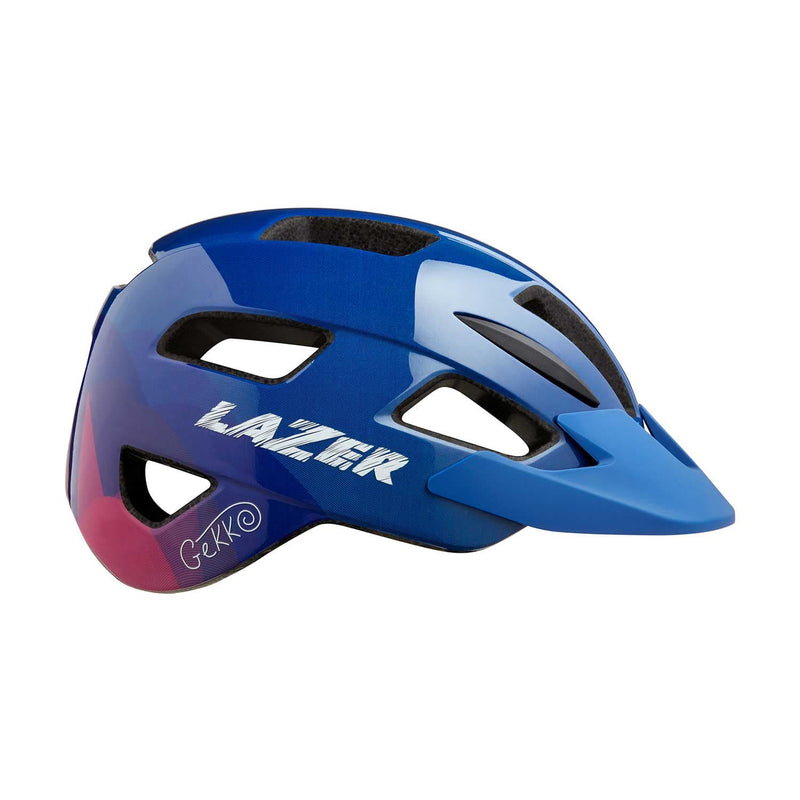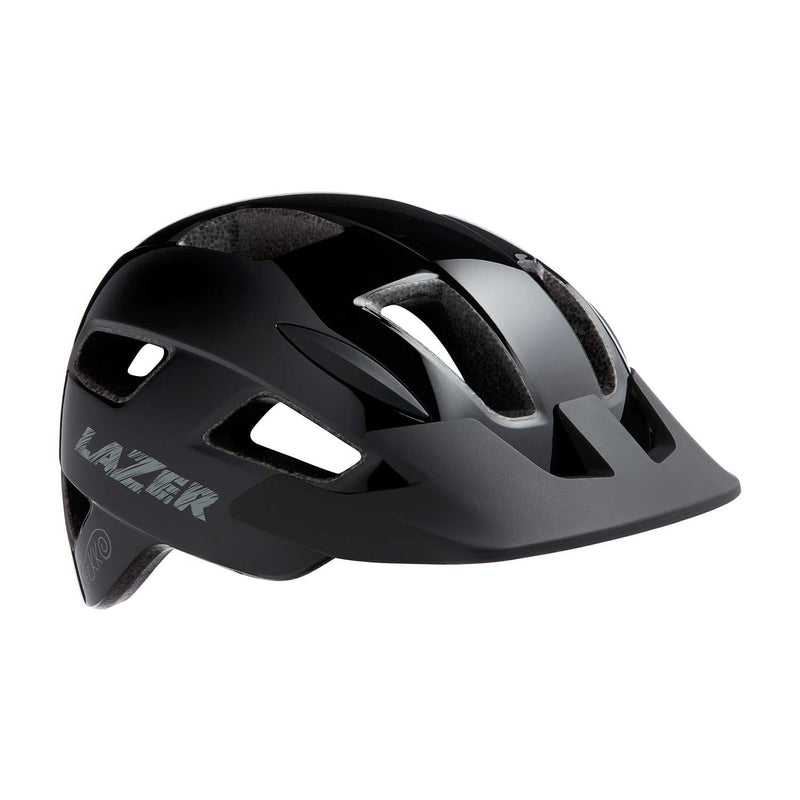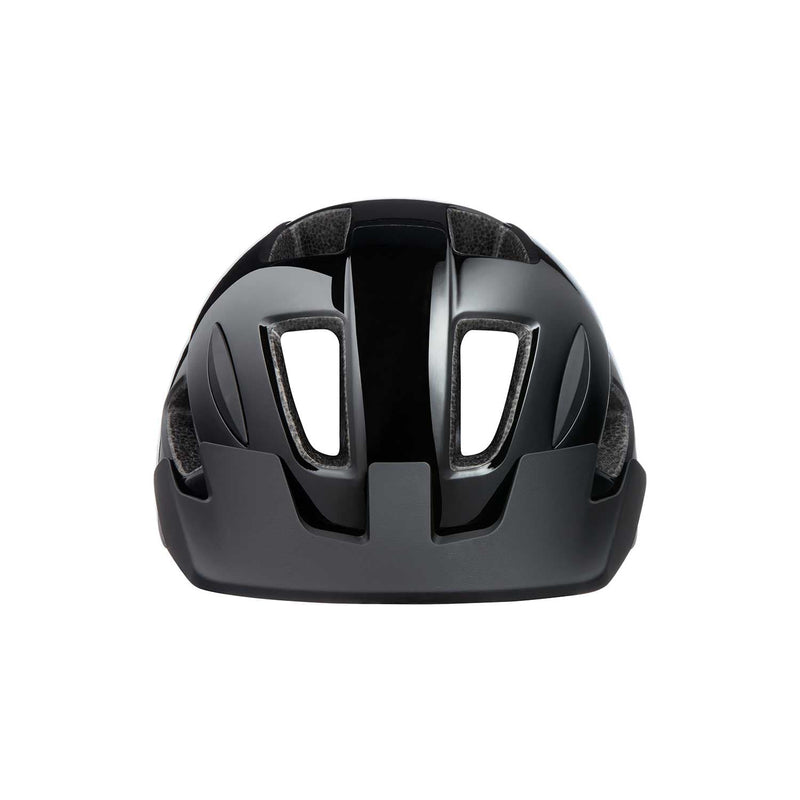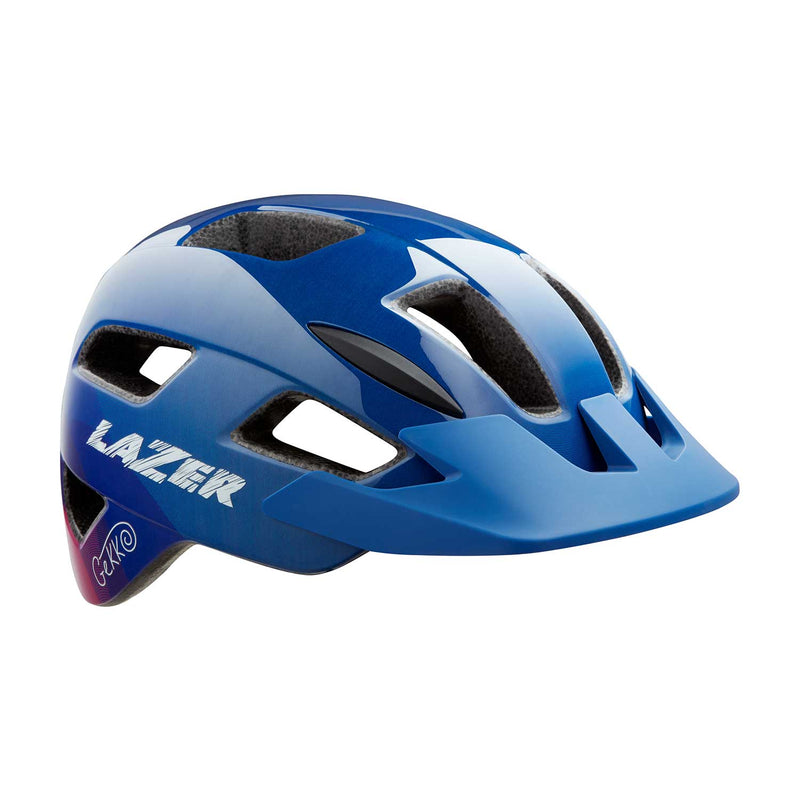 The Gekko is a safe and user friendly helmet for the little shredders in your life. Designed especially for kids, its thoughtful features include an automatic fit adjustment, anti-pinch chin buckle, and an optional integrated rear light.
The Gekko is a helmet designed to be easy and safe to use - for both you and your child. Our clever AutoFit® Fit System will automatically adjust to fit your kid's head with no pressure points or hot spots. The 'one size fits all' means that the helmet will fit them for longer as they grow.
The chin buckle is especially designed to avoid pinching - something you'll be thankful for when trying to put the helmet on a squirming child.
The sides and rear of the helmet extend lower to keep them safe from unexpected bumps. Twelve vents allow for plenty of airflow to avoid overheating.
AutoFit The easiest fit system. Simply pull the AutoFit® rear basket open, put the helmet on the head, and the system will automatically adjust itself for an optimal fit. Adjusts each time the helmet is put on, making it ideal for growing heads.
Side and rear protection The dropped profile provides additional coverage and protection around the sides and rear of the head.
WEIGHT 310g
MATERIAL EPS Foam
Polycarbonate Nylon
FIT SYSTEM AutoFit®
VENTILATION 12
Lazer Bike Helmets Crash Replacement Helmets