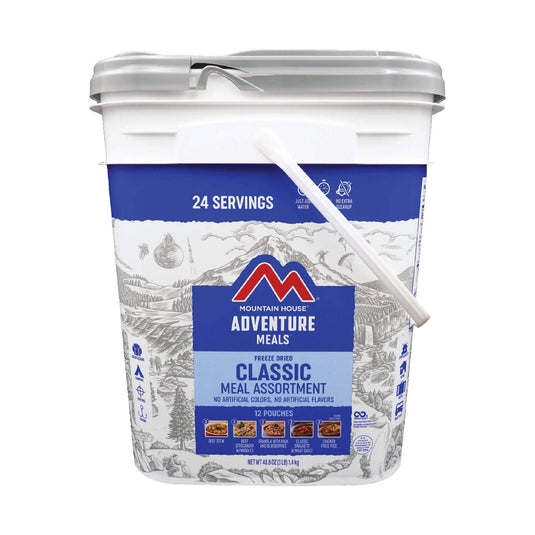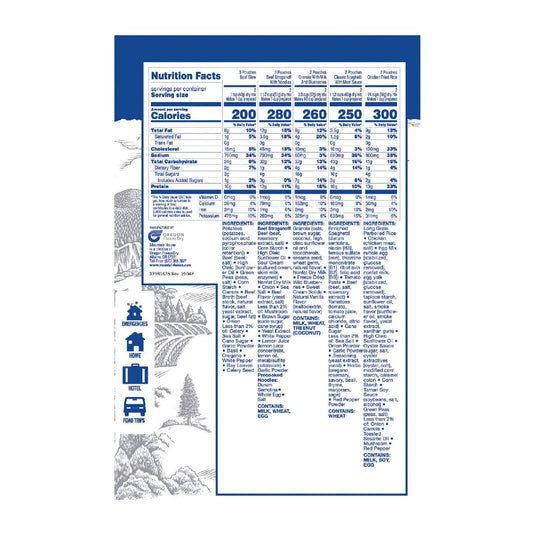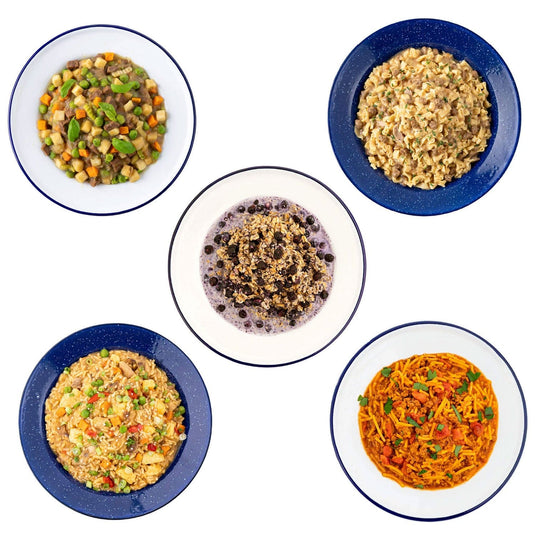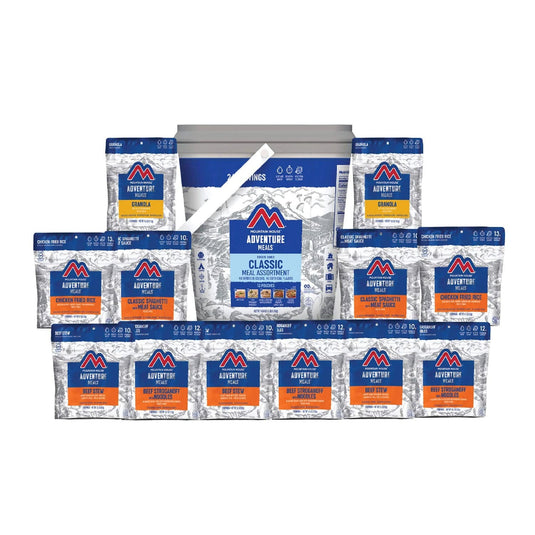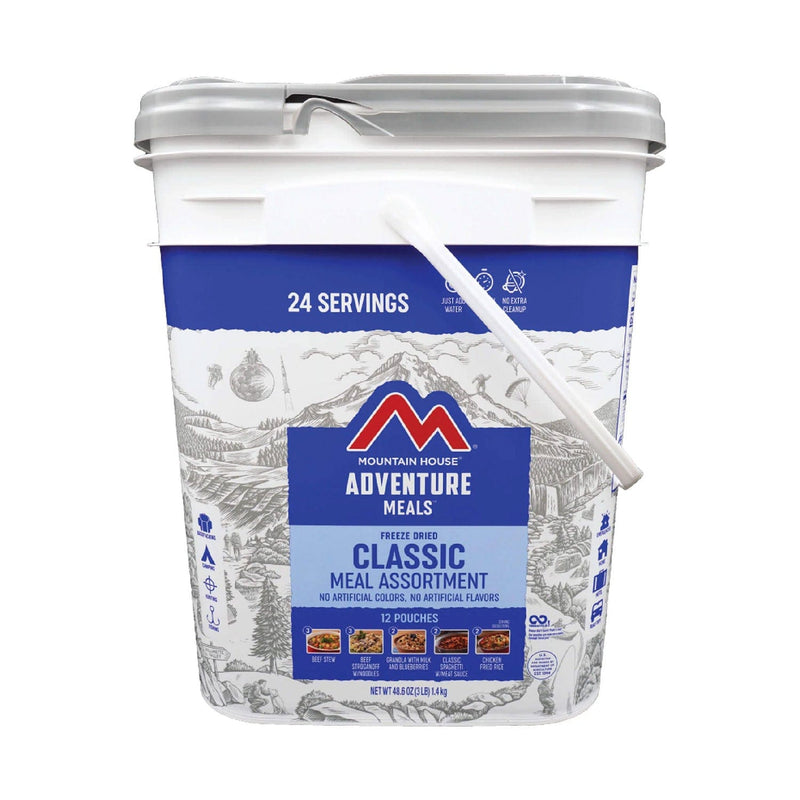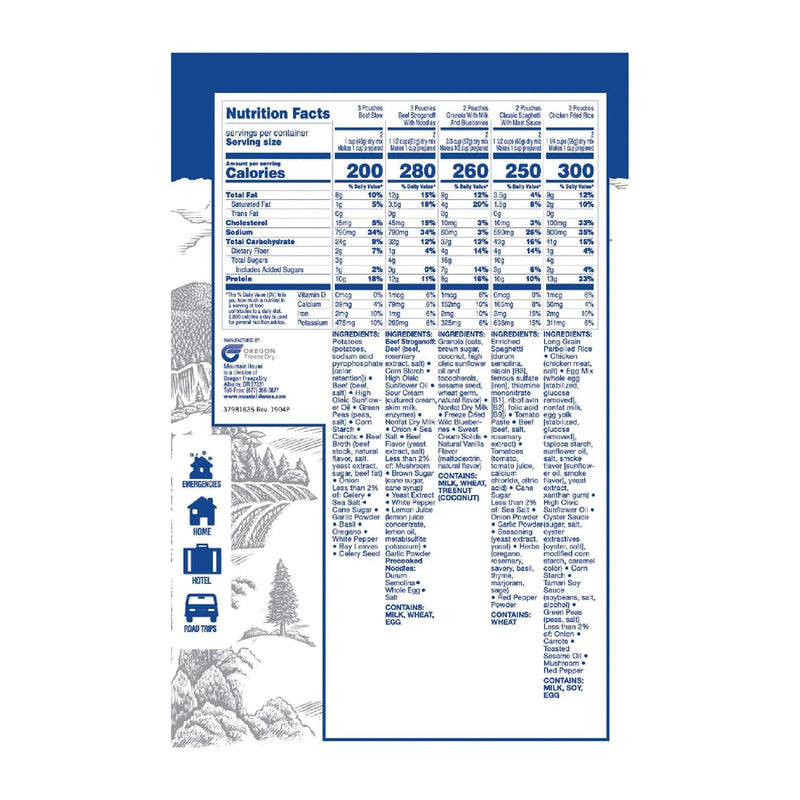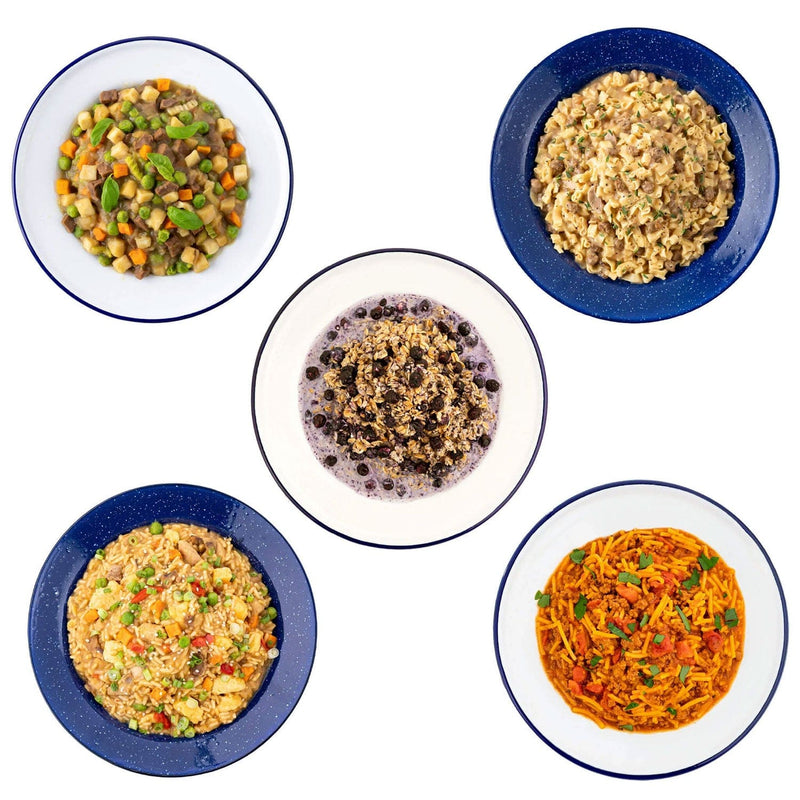 Meet the redesigned Mountain House Classic Bucket. With a proven 30-year shelf life, the Classic Bucket is the perfect solution for those who want a reliable emergency food supply or for those looking for easy meals to take on their next family camping trip. With 24 servings of some of our most delicious freeze-dried entrees and breakfasts, the Mountain House Classic Assortment Bucket is compact, easy to store, and doesn't take up a ton of space. It's lightweight and easy to throw in your car for that next camping adventure.
Simple, Convenient, Delicious.
Classic Meal Assortment Bucket Contains the Below Best Selling Meals:
3x Beef Stew (Gluten-Free) - Tender dices of all natural beef, potatoes, peas, and carrots.
3x Beef Stroganoff with Noodles - Savory beef, noodles, and mushrooms smothered in a rich sour cream sauce.
2x Granola with Milk & Blueberries - Crunchy granola, milk, and real blueberries.
2x Classic Spaghetti with Meat Sauce - Spaghetti pasta with chunks of beef in a rich marinara sauce.
2x Chicken Fried Rice (Gluten-Free) - Long grain rice, delicious chicken, scrambled eggs, chopped onions, mushrooms, green peas, red peppers, and diced carrots.
MORE ABOUT THE CLASSIC FOOD BUCKET
Ready in 9 Minutes
You'll need 18 total cups of water, preferably hot water, to make these meals. Other than that, just bring your appetite – Mountain House meals can be whipped up in a cinch! Perfect for emergency preparedness food storage, camping, backpacking or at-home use. Hungry yet? We don't blame you – with the Mountain House Classic Bucket, you'll have plenty of appetizing freeze-dried food that's guaranteed to taste amazing in 30 years!
Bucket weighs 5.7 lbs and measures 12"(L) x 10"(W) x 12.31"(H).