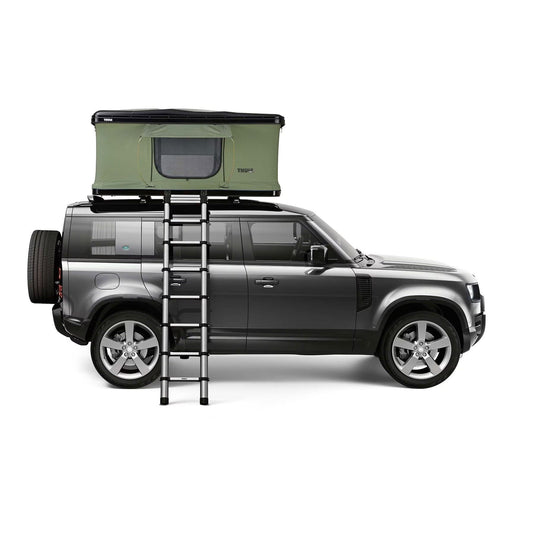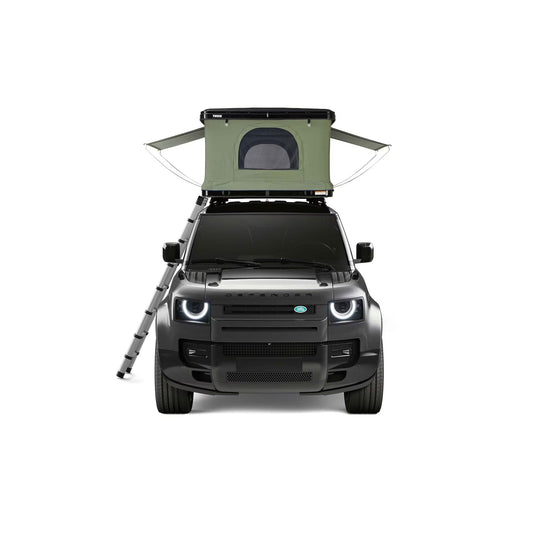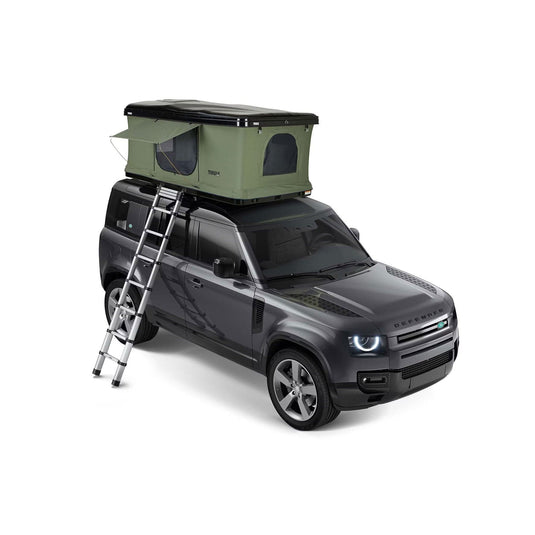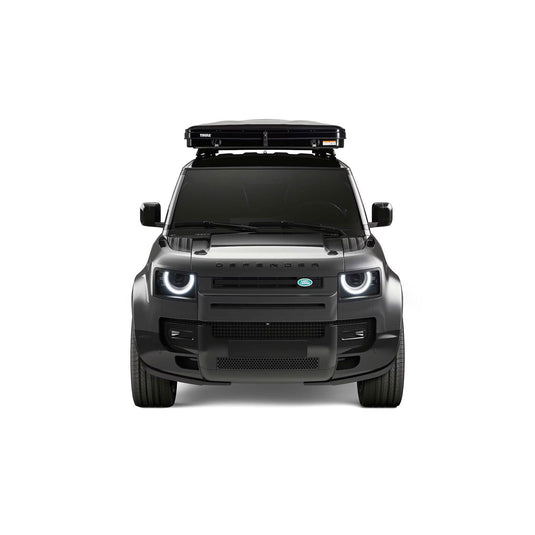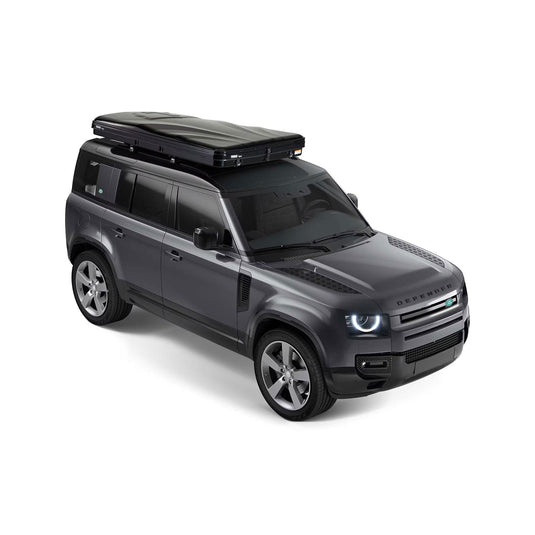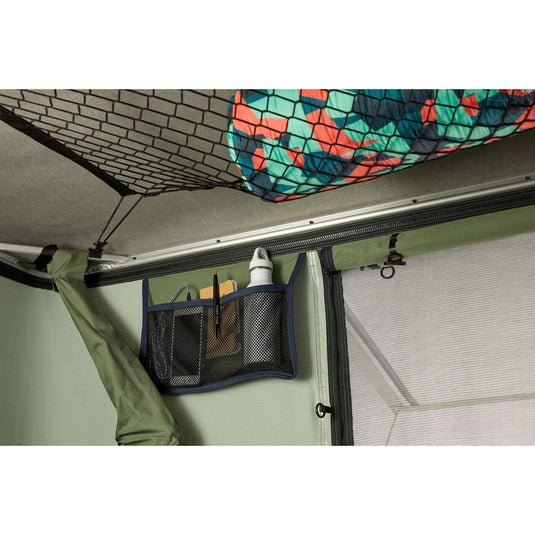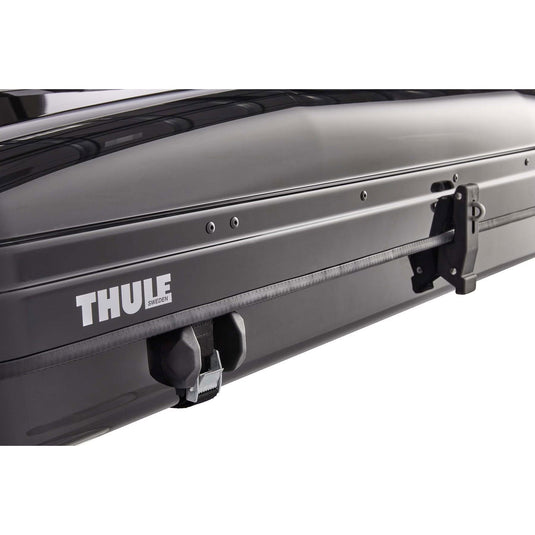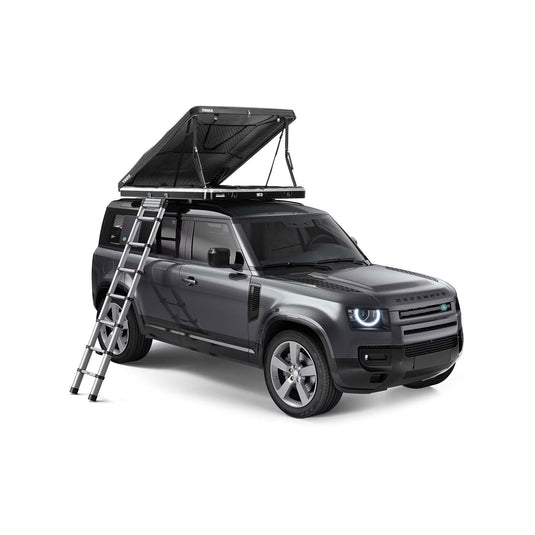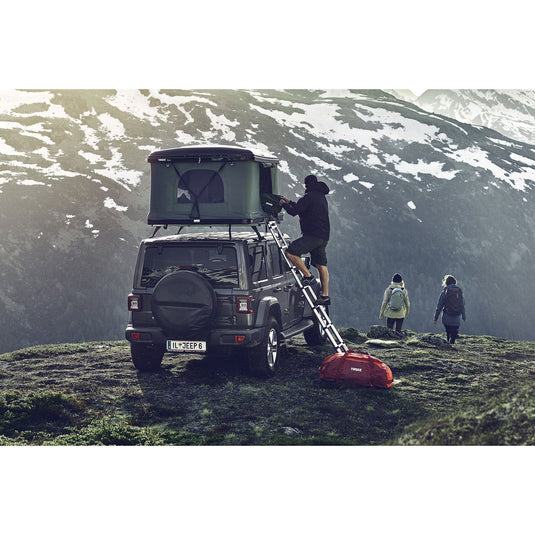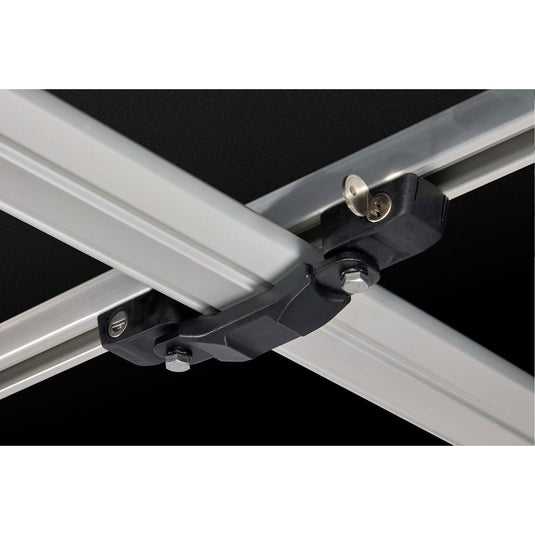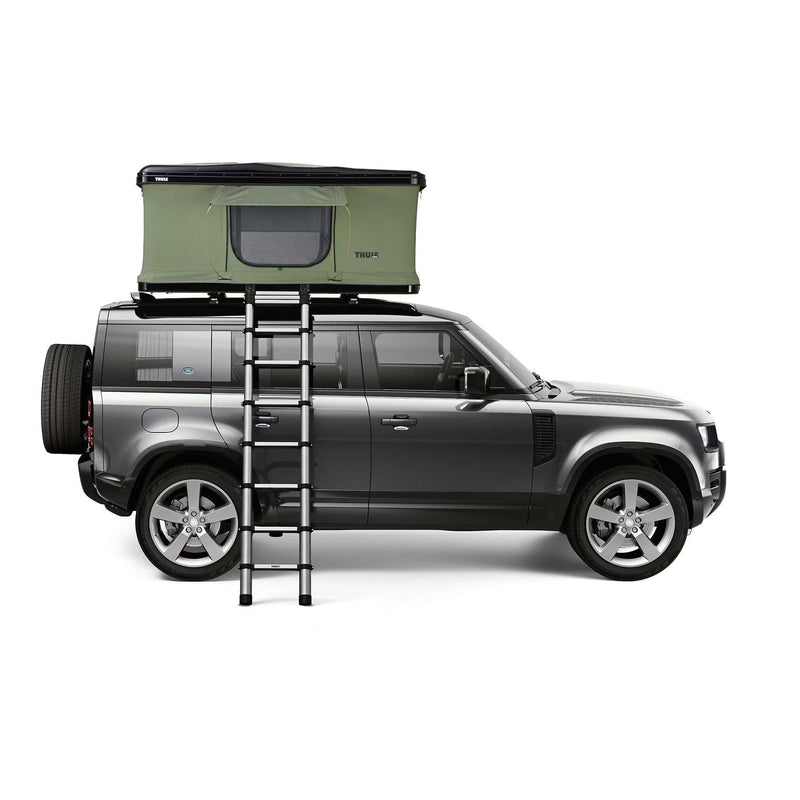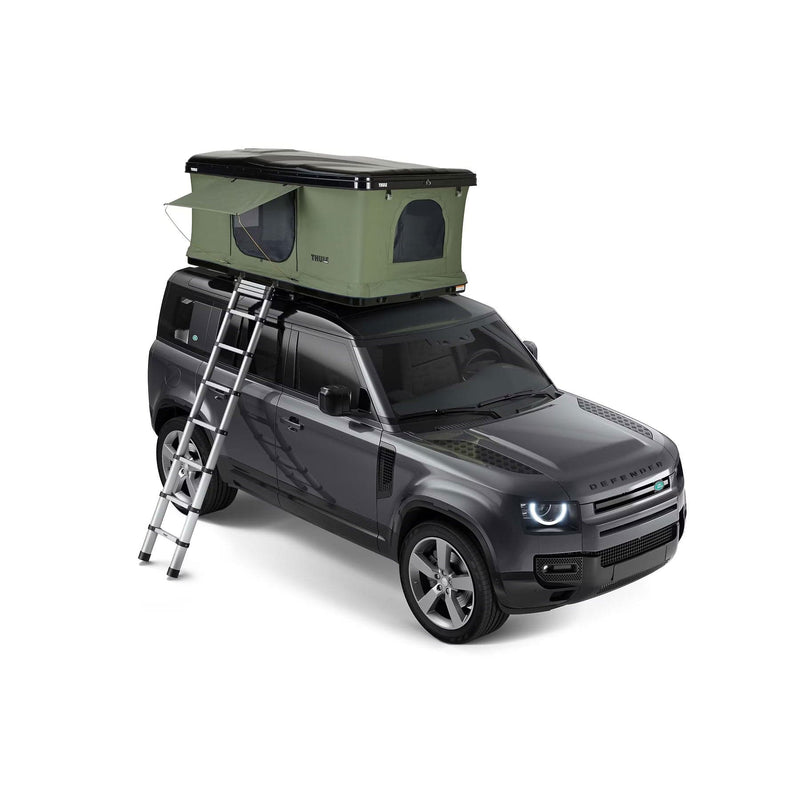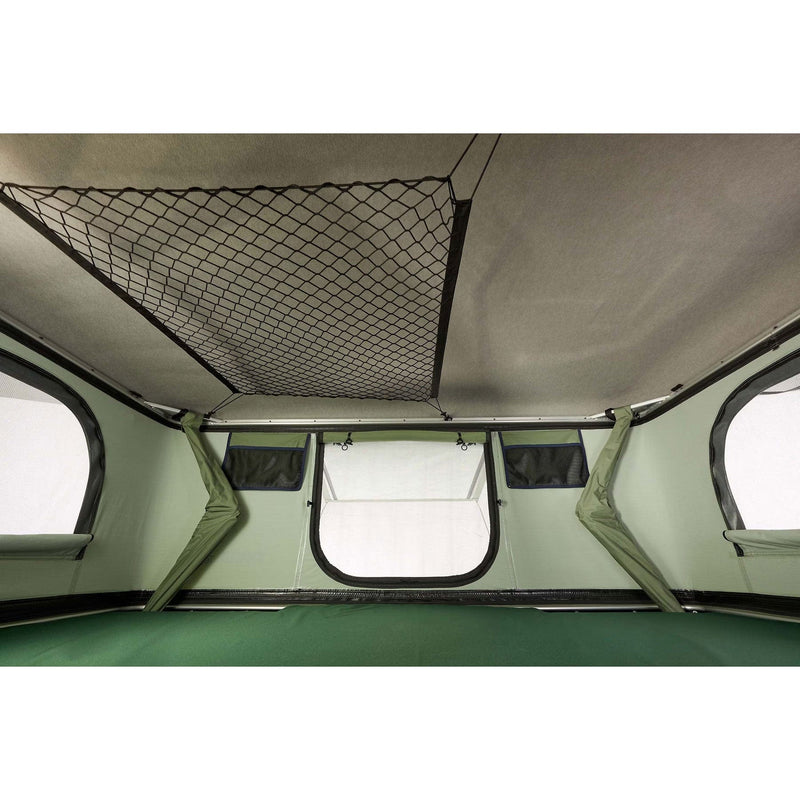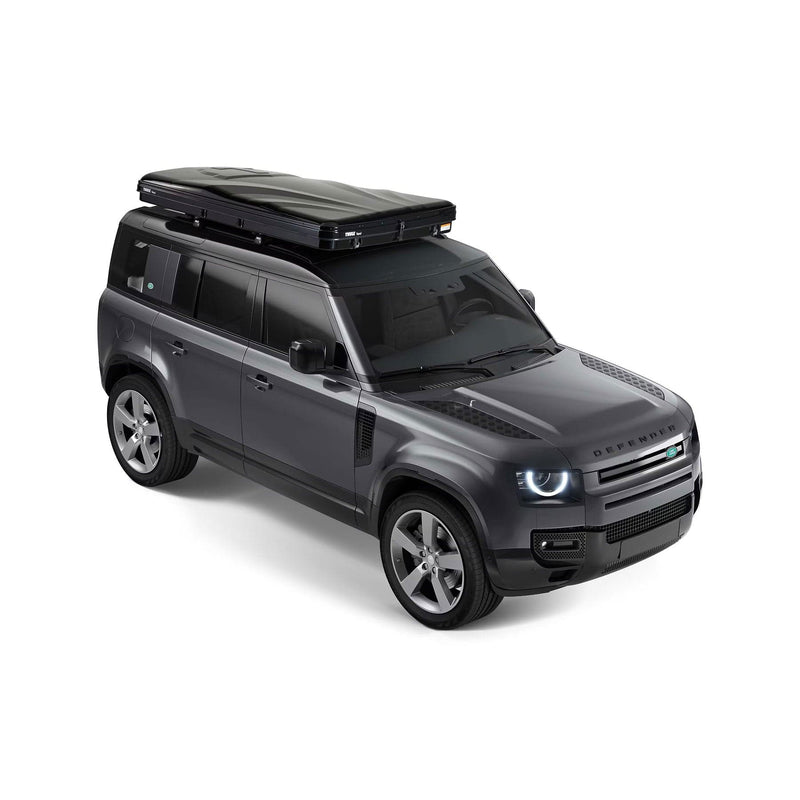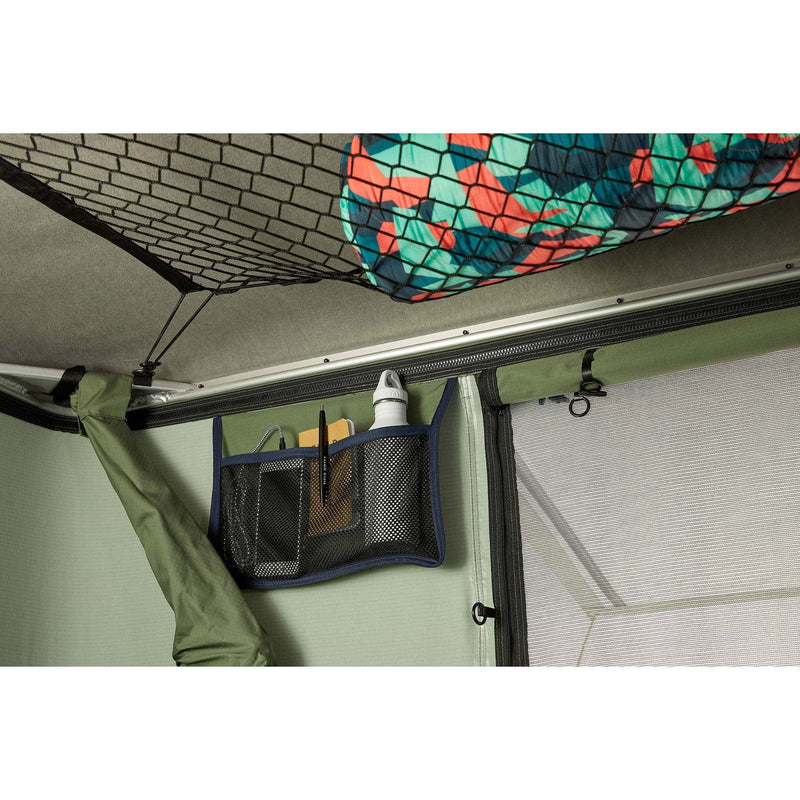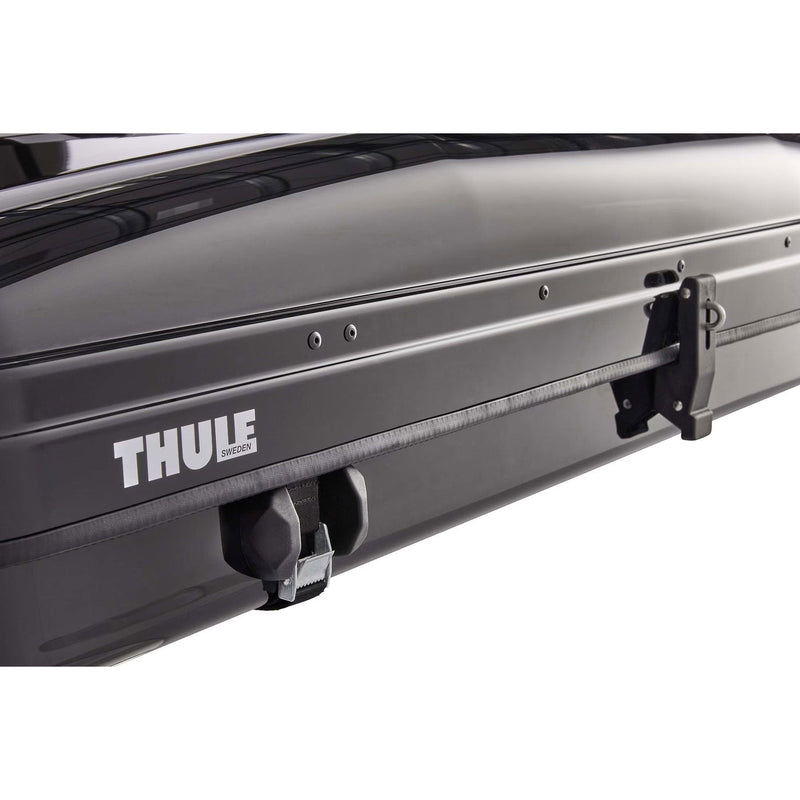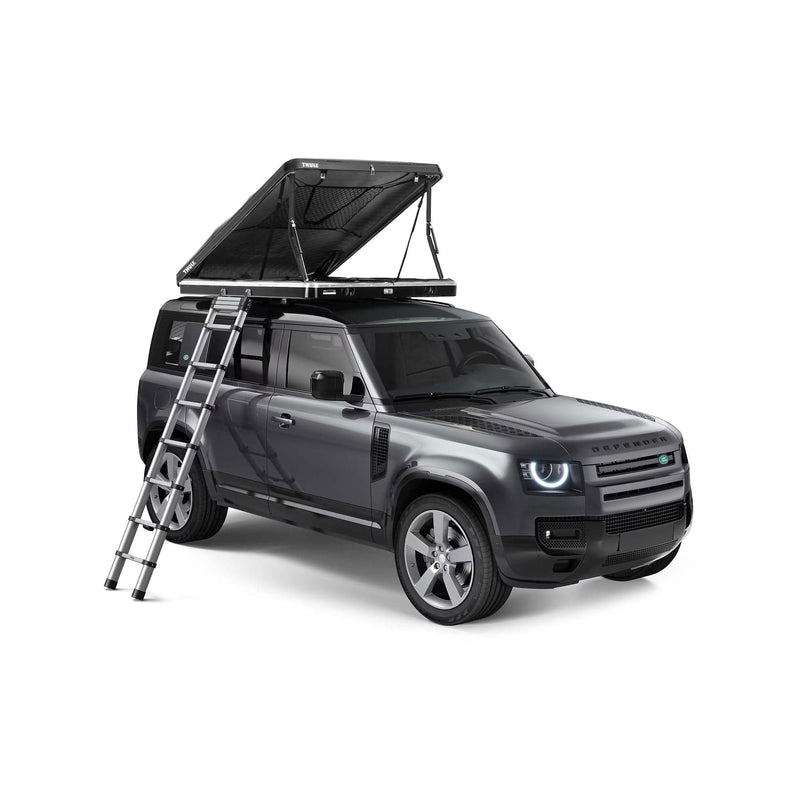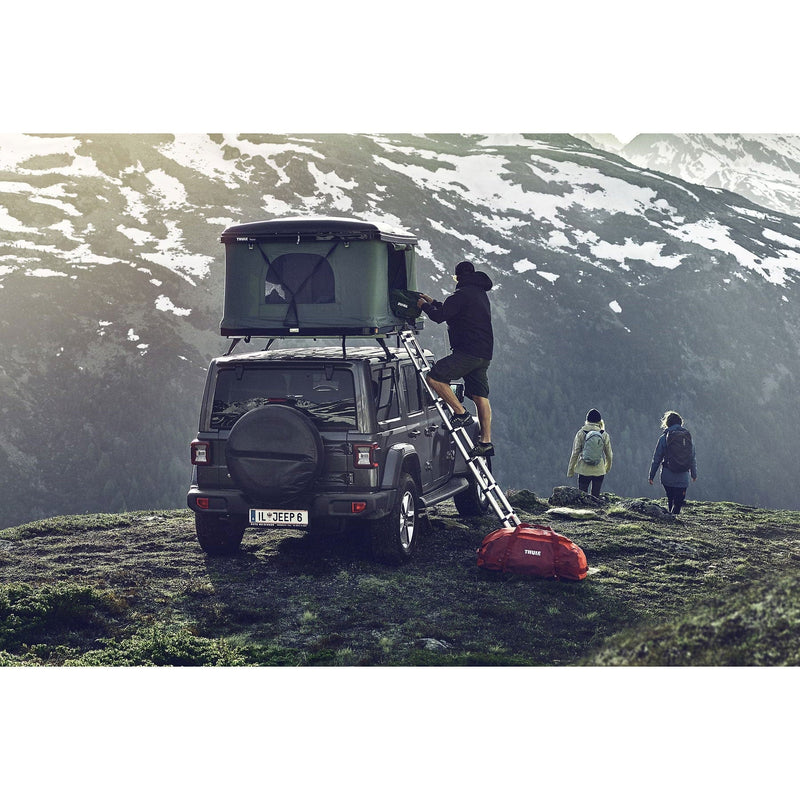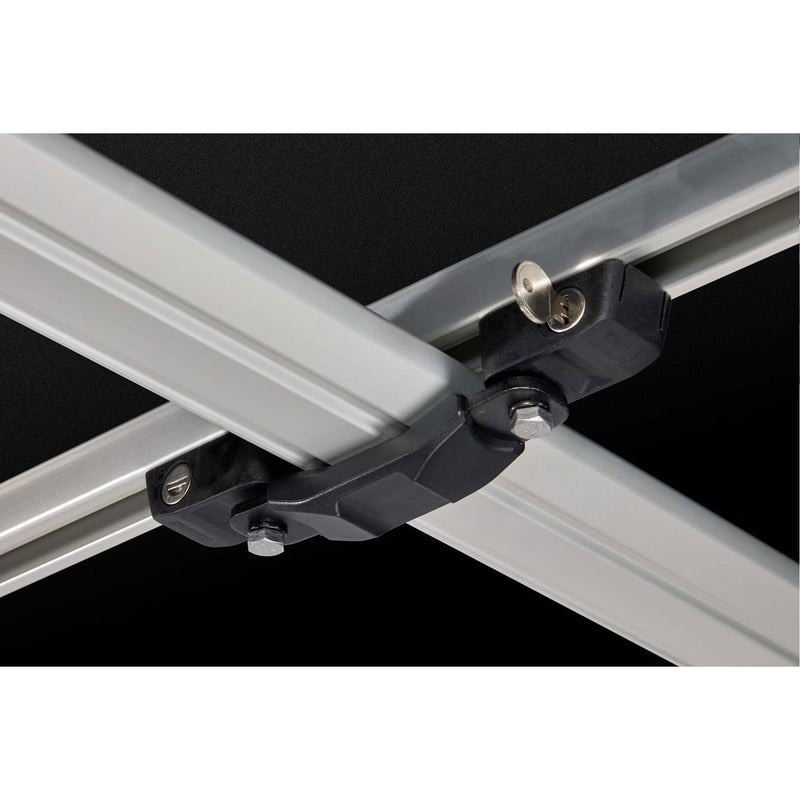 A rooftop tent that auto-deploys and doubles as a cargo carrier.
Overland with the most convient and extensive roof top tent the Thule Basin. The ultimate hybrid system that combines a rooftop tent and cargo carrier all in one. Thule Basin pops up in under a minute and the hard-shell exterior makes this rooftop tent suited for harsh weather conditions.
When closed, it not only doubles as a roof box, but also has a clean and sleek look. Easy-to-install mounting brackets let you lock the tent to your roof rack or platform for peace of mind. Thule Basin is compatible with all Thule Evo roof racks – make sure to check weight limitations for all feet and fit kits, as well as other roof racks.
This item is only available for our Retail Store Pickup Located on Route 17 N. Paramus, NJ.

If you add this item to the cart and you are not picking up your order it will hold up your entire order.
Quick setup – from closed to ready for use in less than a minute

Pops straight up to provide a spacious living area

Versatile design converts rooftop tent for up to two people into a spacious cargo carrier

Patented canopy zipper system allows for easy conversion between a tent and a cargo carrier

Release both ends to open as a rooftop tent or, when converted to a cargo carrier, open one side to easily access gear

Easy to install mounting brackets securely lock the tent to your vehicle, feature a torque limiter to always ensure a safe install, and take half the time to install compared to traditional mounting systems

Insulated roof to help control the temperature inside the tent and reduce noise

Weather resistant, durable and breathable canopy for extra protection and comfort

Includes a telescoping ladder that attaches to either side for easy access

Includes a foam mattress with removable cover for added comfort
Sleeping capacity             2 person
Dimensions (Open)        84 x 55 x 42.75 in
Dimensions (Closed)      84 x 55 x 12.75 in
Sleeping footprint           81 x 51 in
Peak internal height       37 in
Weight 176 lb
Static weight capacity     600 lb
Base construction            Hardshell: 5mm ABS with both UV inhibitors and color fade inhibitors. Lower shell: Combines ABS, welded aluminum substructure with unique felt lined honeycomb polypropylene panels for reinforced support
Canopy fabric     260g cotton and polyester coated to a waterproof rating of 1500mm
Mosquito screens           
Seasons               All
Fits Thule Xsporter Pro 
Fits Thule TracRac - Truck             Adapter/s required Thule Adapter Kit Xadapt 14
Fits Thule TracRac - Van Adapter/s required Thule Adapter Kit Xadapt 14
Color     Black
Model number  901017