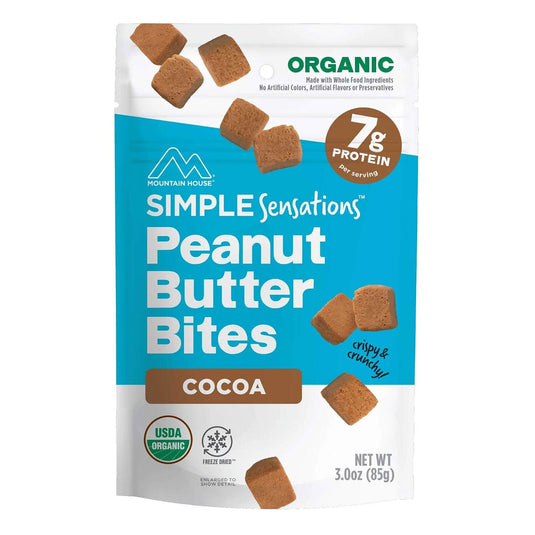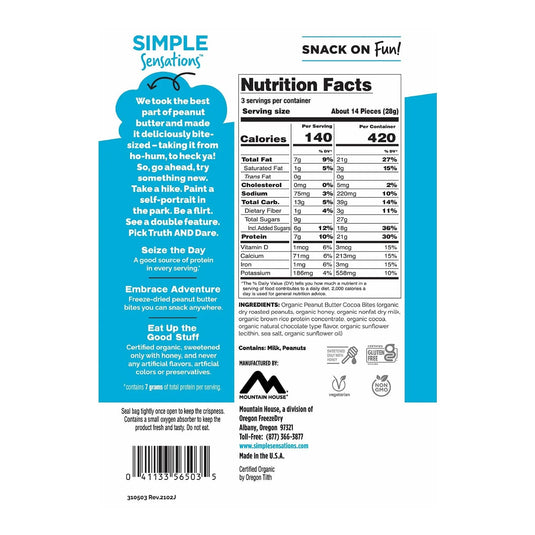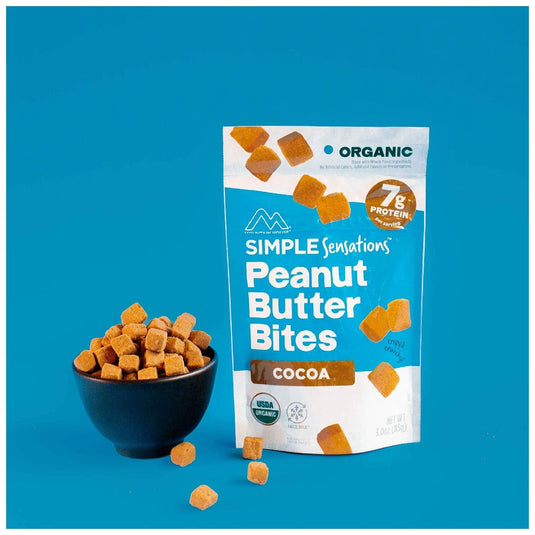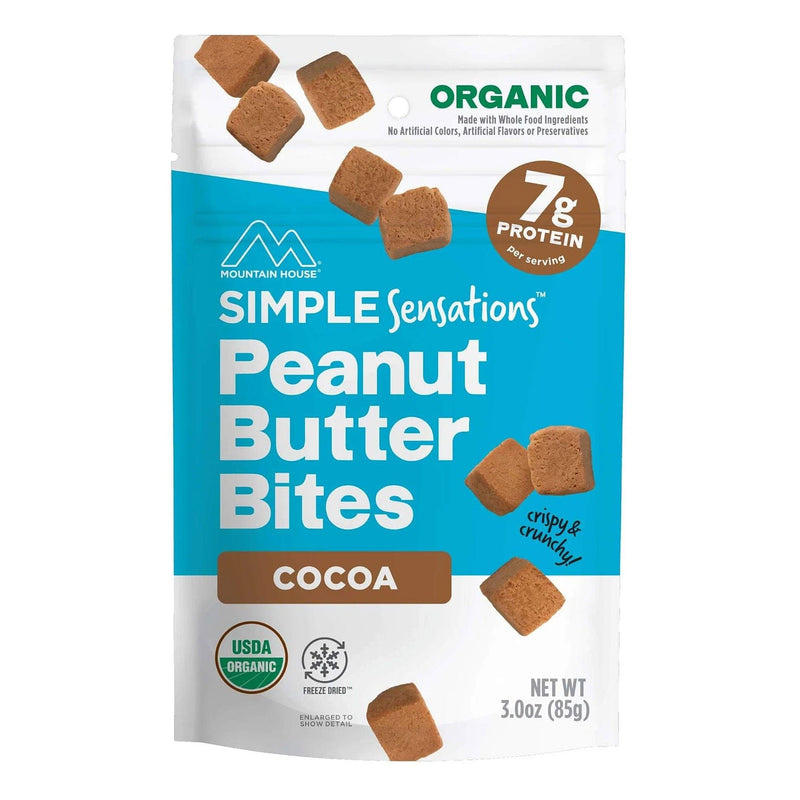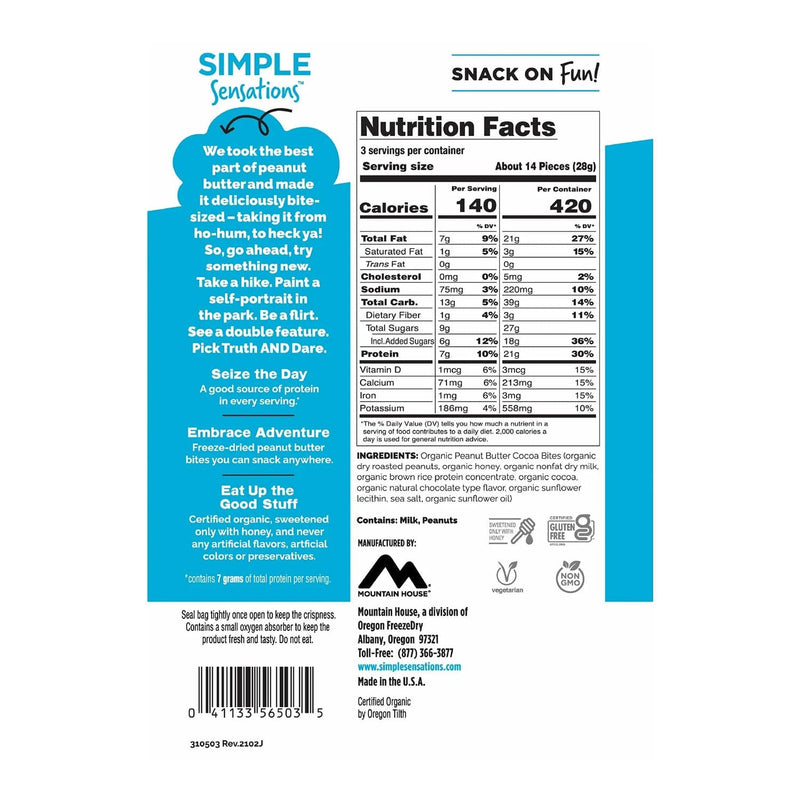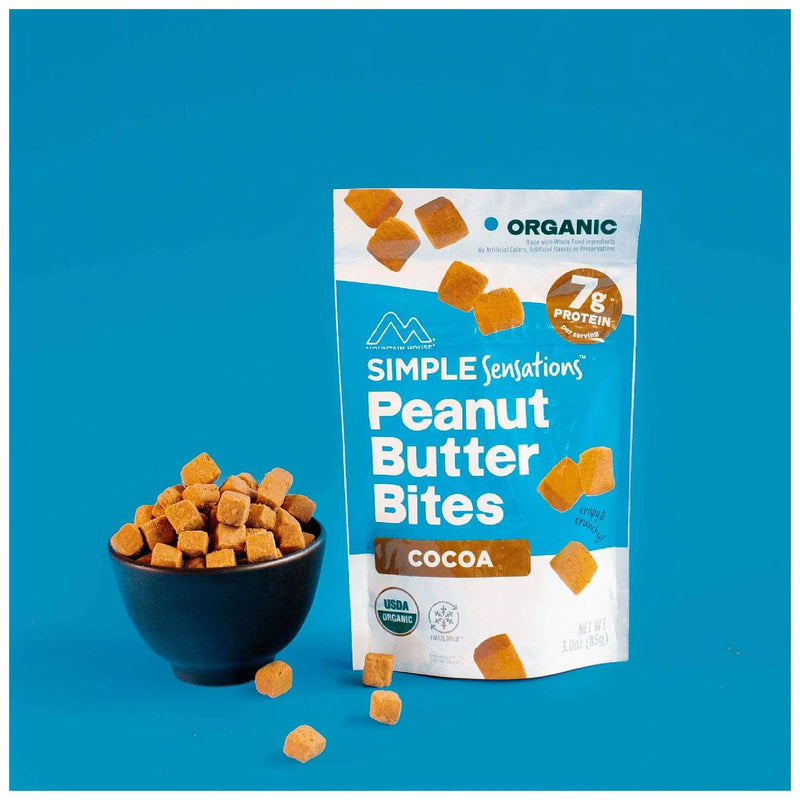 ORGANIC PEANUT BUTTER BITES
Get Crunchin'
We took the best part of peanut butter and made it into a poppable, on-the-go snack. Light and airy, these 'lil cubes are freeze-dried fun that play as hard as you do. Go on! Treat yourself to a Cocoa Peanut Butter bite and snack on fun. Certified organic, sweetened only with honey, and nothing artificial. Reward yourself with a good source of protein and seize the day.
3- 14 Pcs Servings
Light, airy, no mess on-the go snack
Peanut butter is our favorite, on its own or playing with others - but it's heavy and messy and ho-hum. We took the best part of peanut butter and made a healthy convenient snack for on-the-go fun. Loaded with tons of flavor and ready to eat straight from the pouch, each bite has a gentle crumble that slowly melts in your mouth.
Our organic peanut butter bites are also packed with 7 grams of protein, whole food ingredients, and never any artificial colors, flavors, or ingredients. They also have a two-year shelf life. A healthy, convenient snack option for anytime, anywhere.
Here at Mountain House, we say go ahead and try something new. Take a hike. Paint a self-portrait in the park. Be a flirt. See a double feature. Pick Truth AND Dare. Snack on fun with Simple Sensations Peanut Butter Bites - a snack the whole family will love!