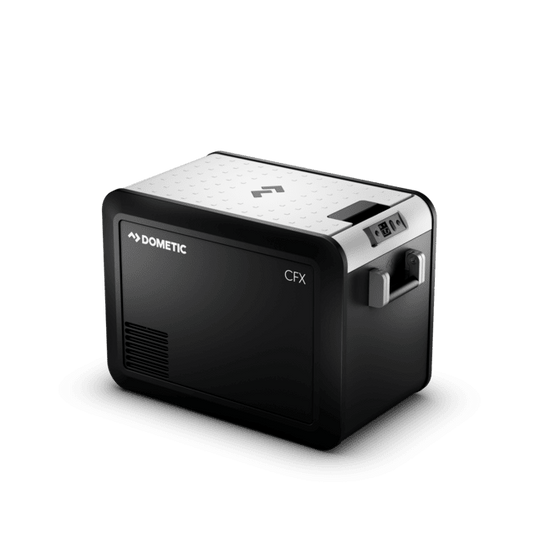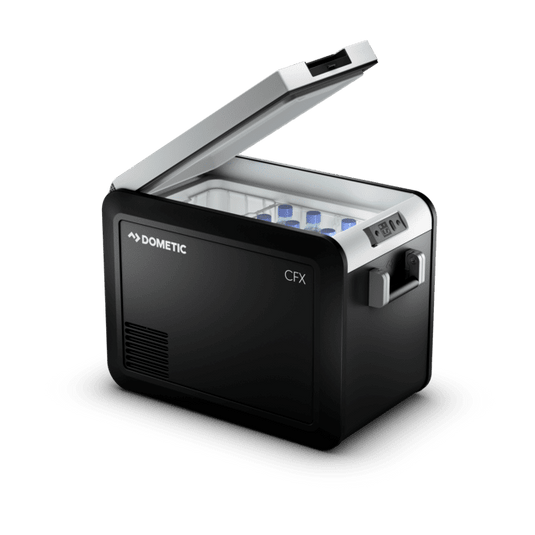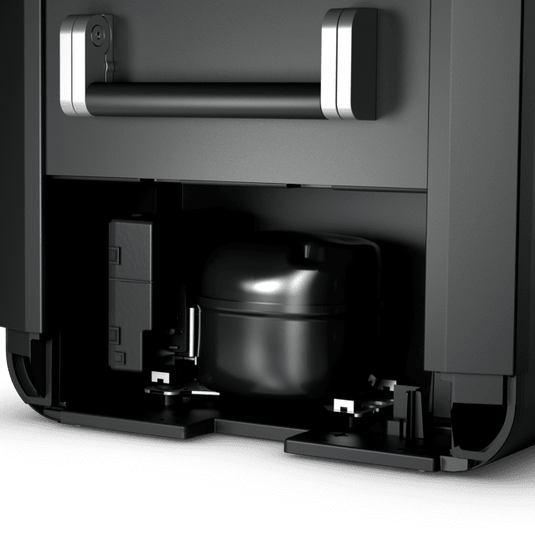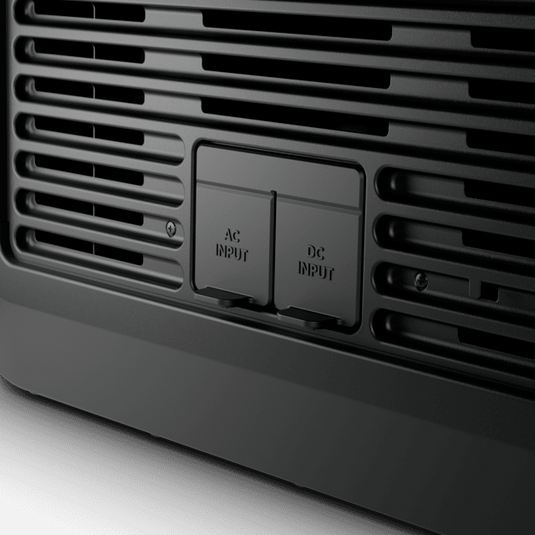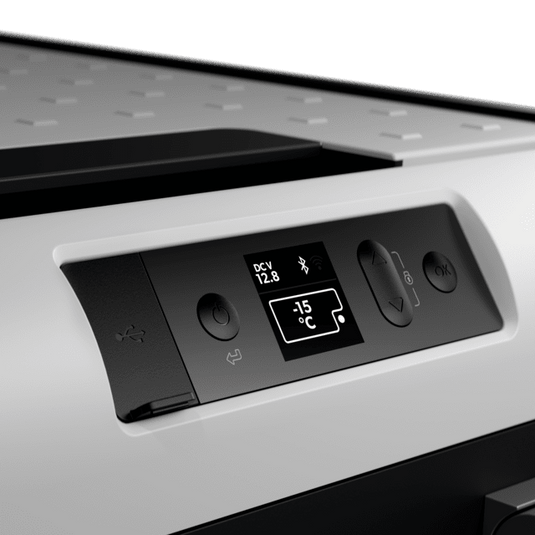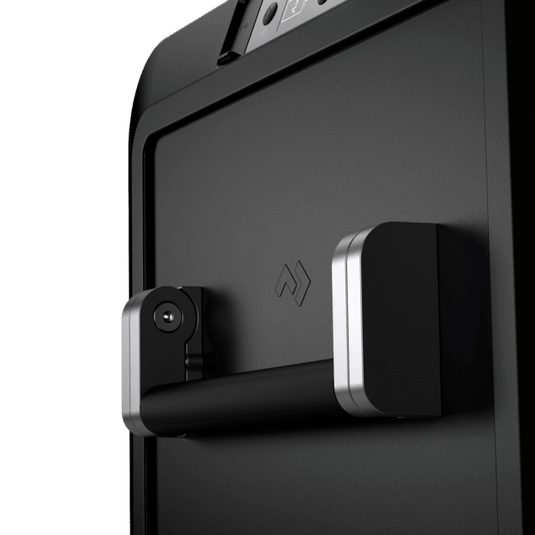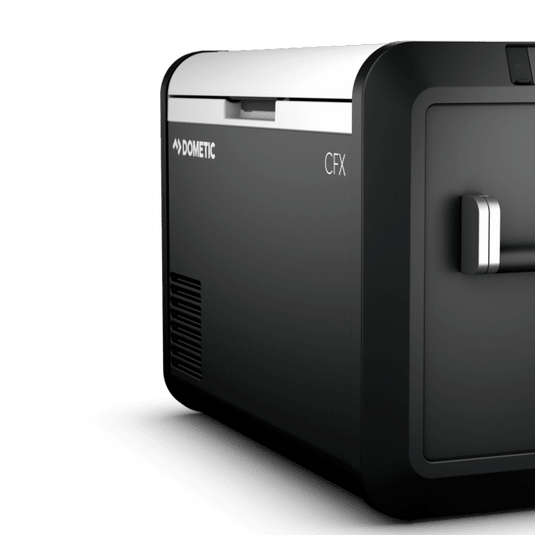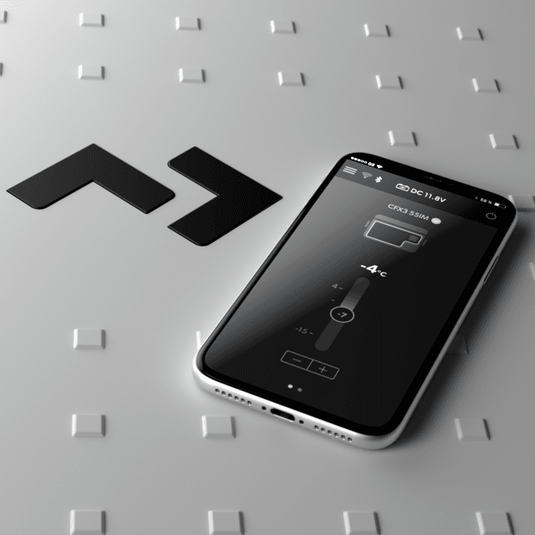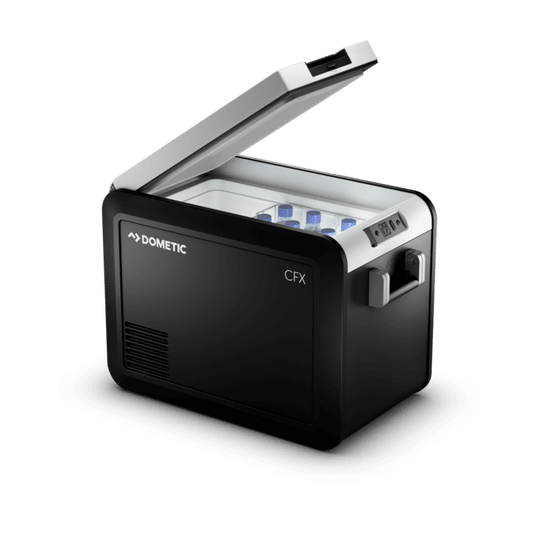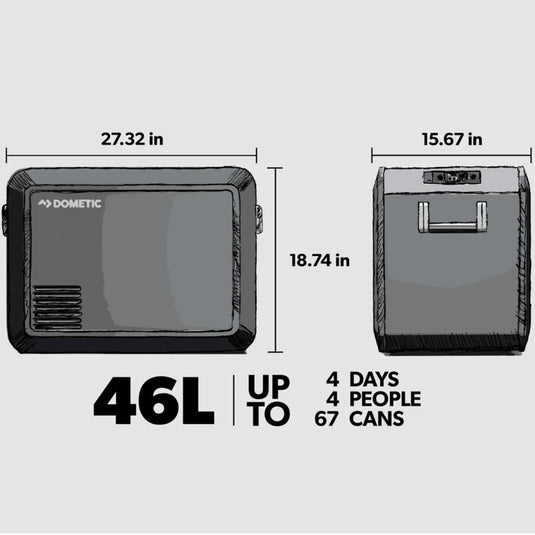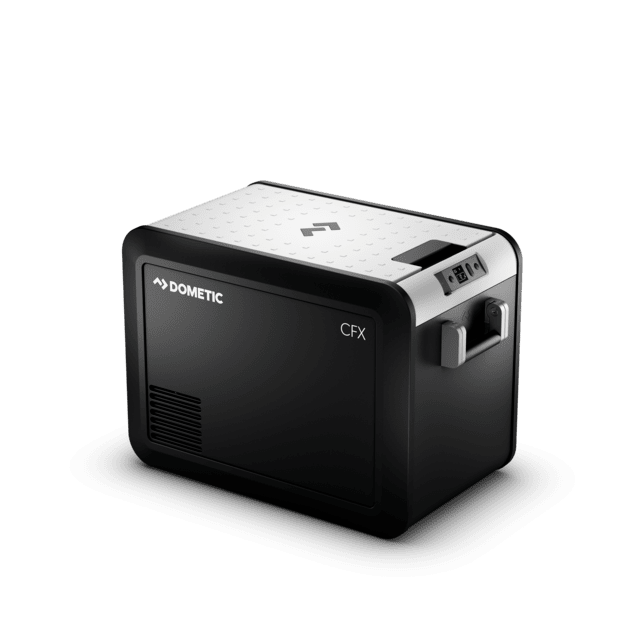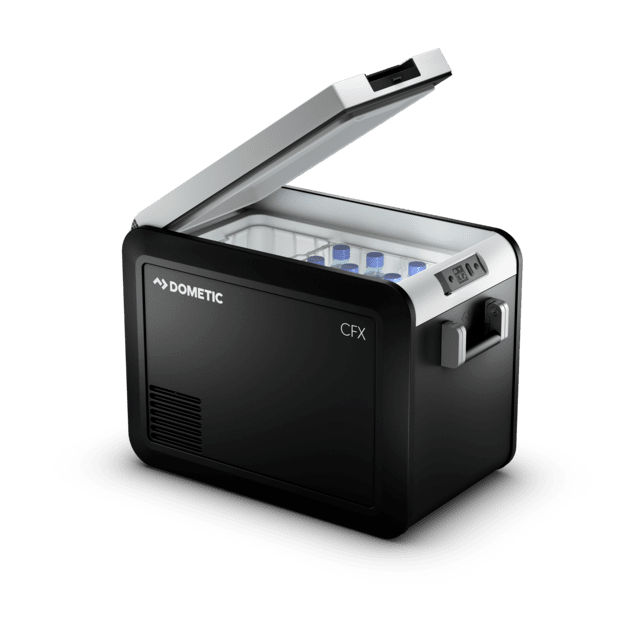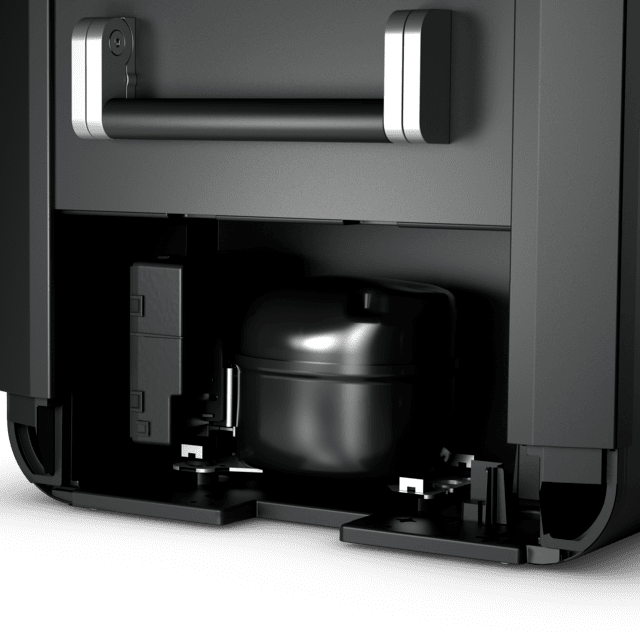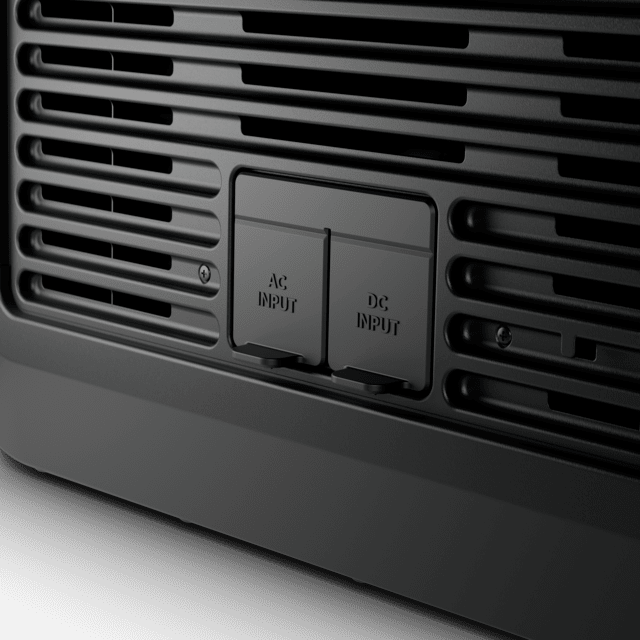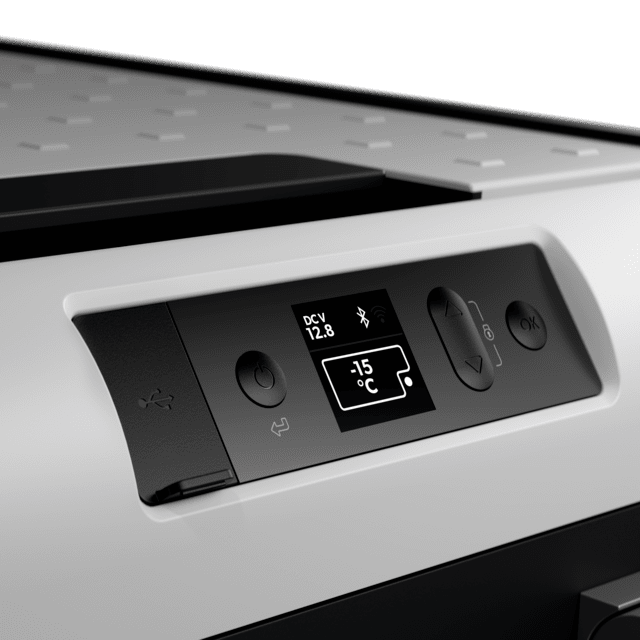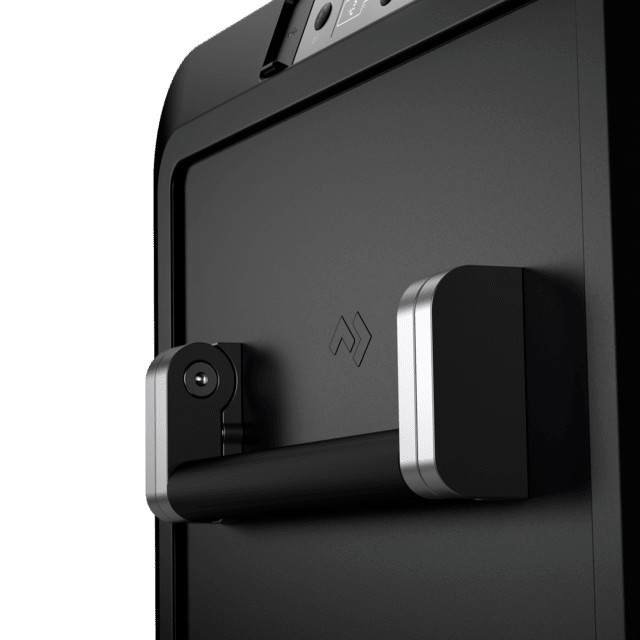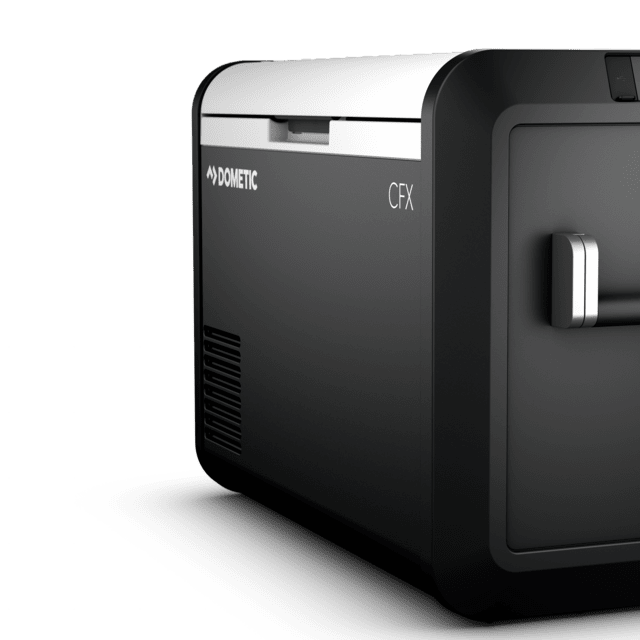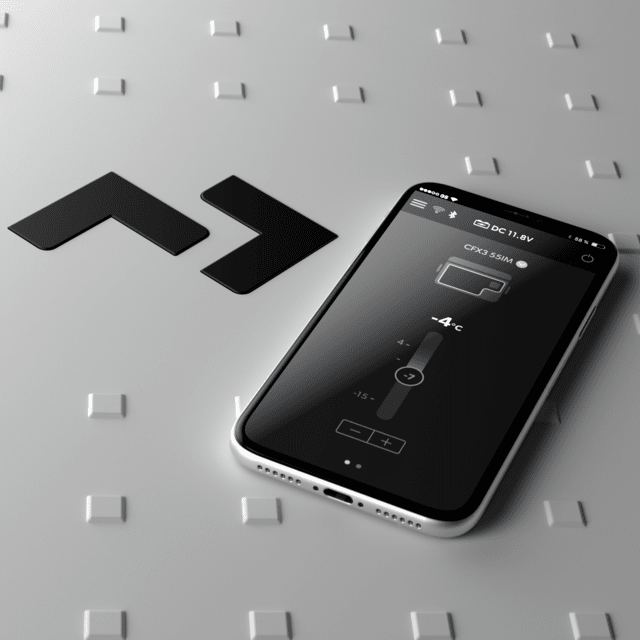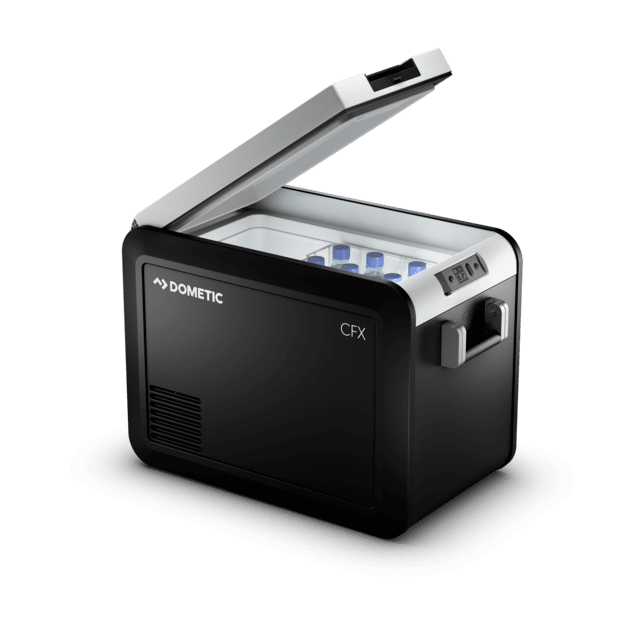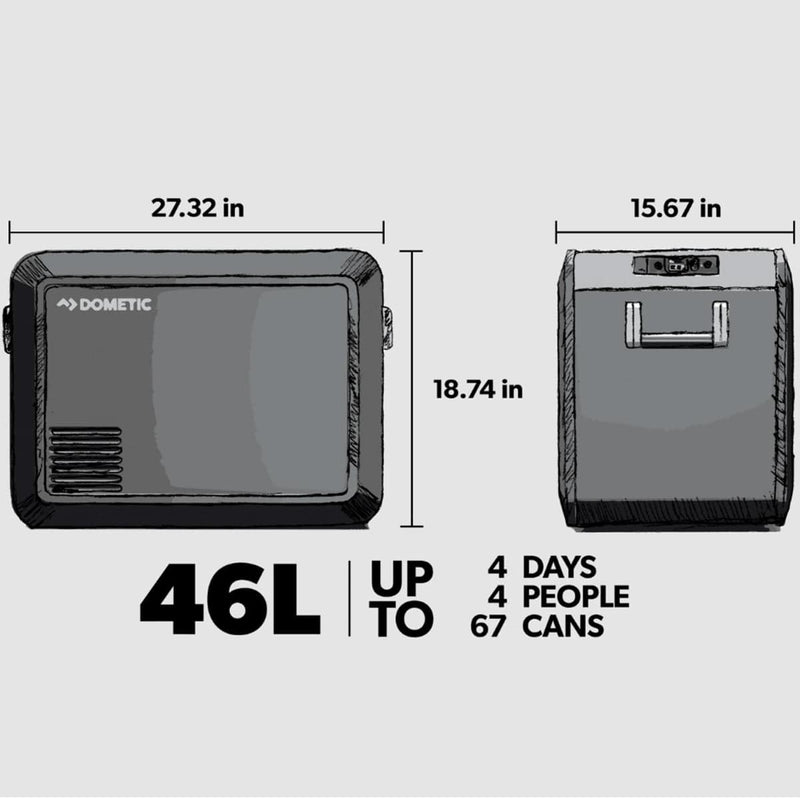 The award winning powered cooler for weekend camping, the Dometic CFX3 45 electric cooler has the same footprint as the 35, but is 2.75 inches taller. Powered by AC (110-240), DC (12 volt / 24 volt), or solar, the car fridge freezer reaches temperatures as low as -7°F, while using less power than a 60W light bulb. Its lightweight fender frames and strong aluminum alloy handles are designed for rough backroads, while the high-performance compressor is constructed to isolate noise and reduce vibrations. The CFX3 car cooler series connects to a phone app, allowing easy temperature adjustments via Bluetooth.
Additional oversized or overweight packages might have additional charges. Shipping will be calculated at checkout.
You will be notified, prior to processing, of any additional surcharge and for your approval. The charge will be added at the time of processing your purchase. Your order will not be shipped until we receive your approval. 
This product cannot be shipped to Alaska, Hawaii, Puerto Rico or the Virgin Islands. The shipping rate will be viewed on the checkout page.
This ultimate powered cooler produces impressive cooling/freezing, allowing you to bring more of the food and drinks you love wherever you go. The CFX3's robust design and ExoFrame construction is built for tough outdoor use. Enjoy efficient cooling and freezing with convenience thanks to a mobile app which puts the control of your Dometic CFX3 at your fingertips. Go further, stay longer, and experience more.
Generous storage capacity of 46 l to fit 67 cans
Heavy-duty yet lightweight ExoFrame construction with fender frame protected edges and aluminum alloy handles
Powerful VMSO3 compressor cooling technology efficiently refrigerates and deep-freezes to –7 °F
Easy-to-read High-Resolution Color Display and soft touch buttons enabling seamless control and monitoring of cooler performance
CFX3 App allows temperature control via WiFi or Bluetooth and provides performance history
3-stage dynamic battery protection system prevents dead car battery or allows deep draw on dual batteries
Active Gasket Technology provides a superior seal to retain cool air and minimize power consumption